THE Philippines failed to advance into the finals of the men's 9-ball doubles after its bets fell by the wayside on Wednesday in the 30th Southeast Asian Games at the Manila Hotel Tent.
Warren Kiamco and Jeffrey Ignacio couldn't capitalize on a one-rack lead at hill to bow to Myanmar's Thu Aung Moe and Phone Myint Kyaw, 9-8, in the semifinals.
Carlo Biado and Johann Chua also lost in their semifinal match against Toh Lian Han and Yapp Aloysius of Singapore, 9-3.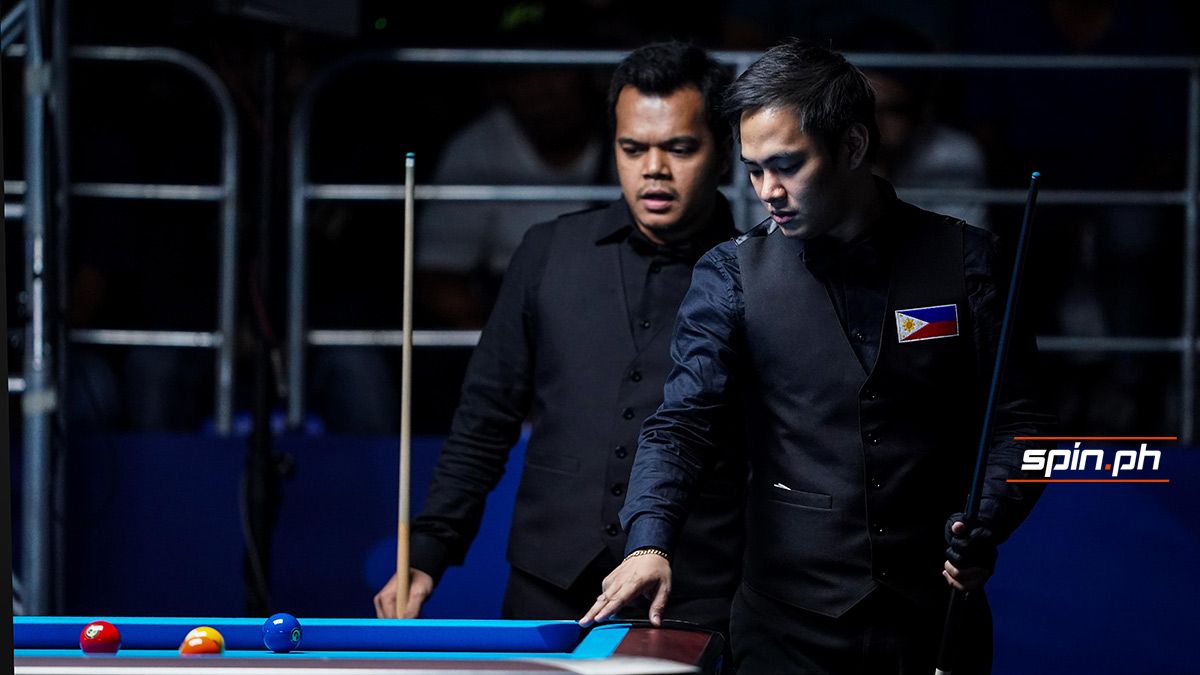 The Filipino bets get a bronze medal following the loss.
Kiamco and Ignacio said they weren't able to get the breaks they needed. After Kiamco played safety that hid the six-ball at hill-hill, the Myanmar duo used a bank shot to hit the six which forced Ignacio to take a tough shot to convert the six on the corner pocket.
Continue reading below ↓
Recommended Videos
Ignacio missed the six, allowing Thu and Phone to convert the final four balls, and the Myanmar duo later celebrating the win like they won the gold.
"Dalawang beses sila bumanda, hindi binigay sa amin (open shot). Ganda ng placing namin. Placing na kami sa sais, ang hirap ng posisyion nung bola. Napakahirap talaga," said Kiamco.
"Suwerte at magaling din ang tinira nila. Lagi namin nakakalaban 'yun. Magaling din at mga bata," he said of their opponent.
Efren 'Bata' Reyes and the women's team salvaged the campaign of the Philippines on Wednesday.
Reyes beat Thongchai Punyawee of Thailand, 100-37, to advance to the semifinals of the one-cushion carom.
Chezka Centeno beat Sukritthanes Waratthanun of Thailand, 7-3, and Rubilen Amit won over Bui Xuan Vang of Vietnam, 7-1, in the 10-ball singles to make it to the semifinals, assuring the two Pinay cue artists of at least a bronze.