All eyes will be on the Filipino athletes when the country hosts the Southeast Asian Games beginning on November 30. And the pressure is on the Philippines to deliver not only a successful hosting of the Games but also win the overall championship - a feat it achieved the last time it hosted the conclave in 2005. The country is targeting at least 120 gold medals. Before the Games commence, Spin.ph lists down 15 of the Philippines' best gold-medal hopes. Here's the 13th part.]
ERIC Cray guns for his fourth straight gold medal in the 400 meter hurdles in front of the endearing home crowd in the 30th Southeast Asian Games.
The Filipino-American sprinter has been unbeatable in his pet event since an impressive SEA Games debut that saw him win in 51.29 seconds in Naypyidaw back in 2013.
Cray set his SEA Games career best of 49.40 seconds in Singapore in 2015, before completing his hat-trick in Kuala Lumpur two years later where he won in 50.03 seconds.
Besides the regional tournament, the 5-foot-9 runner also won gold in the 2017 Asian Athletics Championship in Buhbaneswar in India.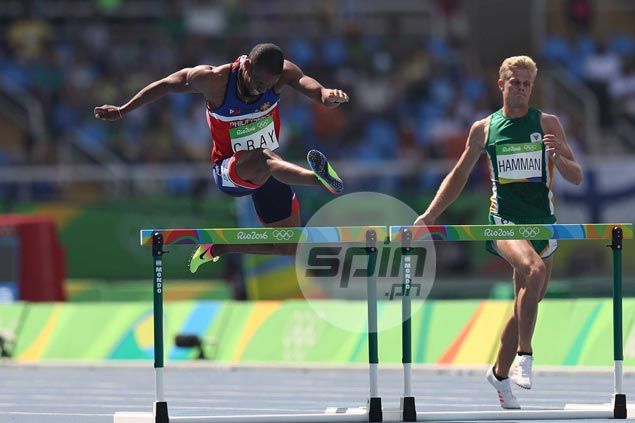 Continue reading below ↓
Recommended Videos
His personal best of 49.37 secs, was set in the 2016 Summer Olympics where he placed seventh. Now he guns for a SEA Games four-peat at age 31.
Cray will also join the 100-meter dash, making him one of the busiest tracksters when the athletics competitions take place from December 1 to 9 at New Clark City.
Cray won gold in the century dash in the 2015 SEA Games in 10.25 seconds. But he lost to Malaysian Khairul Hafiz Jantan two years later.
Now he's out for a hurdles four-peat while bidding to reclaim the crown as the Games' fastest man.