THE Philippines moved closer to an all-Filipino final in the 9-ball doubles after the two teams hurdled their quarterfinal assignments on Tuesday night at the Manila Hotel Tent.
Jeffrey Ignacio and Warren Kiamco nipped M. Murni Ahmad Taufiq and Abu Bakar Muhammad Azim of Brunei, 9-8, while Carlo Biado and Johann Chua beat Zen Jefrey and Nasution Irsal Afrinneza of Indonesia, 9-3, to reach the semifinals.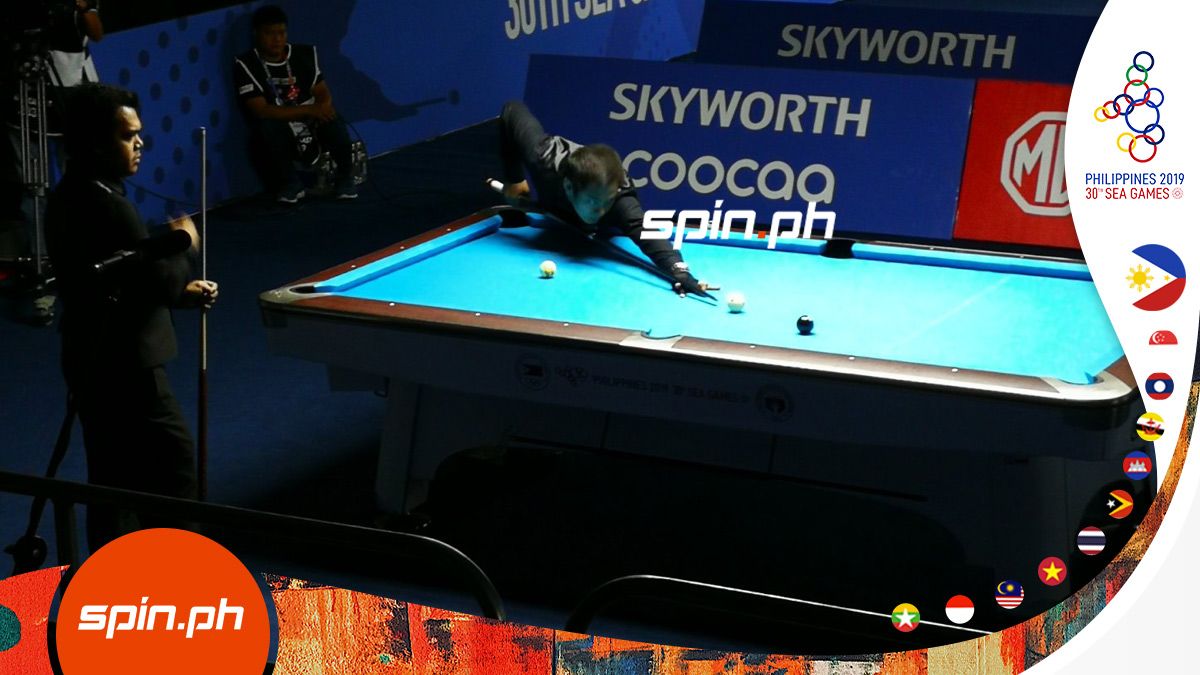 The Ignacio-Kiamco tandem will face Myanmar, while the Biado-Chua team takes on Singapore. The semifinals will be held on Wednesday at the Manila Hotel Tent.
The Philippines also advanced to the quarterfinals in men's snooker doubles.
Alvin Barbero and Jeffrey Rota won over Khounpanya Anolouth and Phoutthabandit Daophachan of Laos, 3-1.
Al Shajjar Basil Hasan and Michael Angelo Mengorio beat Wirawan I Putu Edi and Krhistanto Dhendy of Indonesia, 3-1.
Recommended Videos