ADD the country's hosting of the 2019 Southeast Asian Games among the casualties of the ongoing conflict in Marawi City.
On Friday, the Philippine Sports Commission (PSC) officially announced that the Philippines is withdrawing as hosts of the biennial meet two years from now, citing the current peace and order situation in Mindanao, specifically in Marawi, as the primary reason for not pushing through with the hosting.
PSC chairman William 'Butch' Ramirez made the announcement, reading the formal letter he sent to the Philippine Olympic Committee (POC) regarding the matter.
"Due to the current situation in Mindanao, the problem of terrorism and atrocities, we regret to inform you (POC) that we will no longer push through with the hosting of the biennial meet," said Ramirez as he read part of the letter during a special press conference at the Rizal Memorial Sports Complex.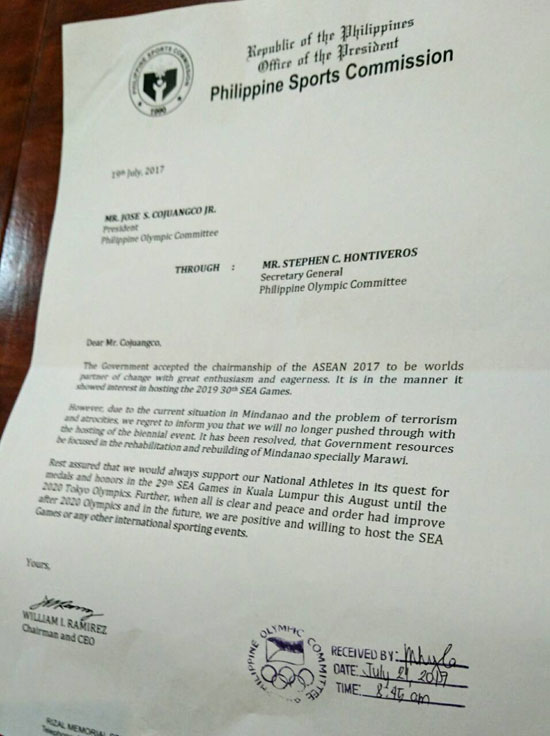 Continue reading below ↓
Recommended Videos
"It has been resolved that government resources be focused on the rehabilitation and the rebuilding of Mindanao especially Marawi and Lanao," added the PSC chairman.
Ramirez said the letter has already been forwarded to POC president Jose 'Peping' Cojuangco through secretary Steve Hontiveros.