[All eyes will be on the Filipino athletes when the country hosts the Southeast Asian Games come November 30. And the pressure is on the Philippines to deliver not only a successful hosting of the Games but also win the overall championship - a feat it achieved the last time it hosted the conclave in 2005. The country is targeting at least 120 gold medals. Before the Games commence, Spin.ph lists down 15 of the Philippines' best gold-medal hopes. Here's the ninth part.]
AGATHA Wong seeks to deliver another golden performance in the women's wushu tournament of the 30th Southeast Asian Games.
Two years ago, Wong won gold in the taijiquan event where she bested nine other participants with a score of 9.66 points.
In the taijijian event, she settled for silver with a score of 9.65, falling to Indonesian Lindswell Kwok, who topped the tournament with 9.68.
But the 21-year-old has not only proven herself as one of the top wushu athletes in the region, but also in the continent.
ADVERTISEMENT - CONTINUE READING BELOW ↓
The College of Saint Benilde standout sustained that groove in the 2018 Asian Games in Indonesia, earning a bronze medal in the women's taijiquan and taijijan all-around final where she racked up a total of 19.36 points just behind hometown bet and gold medalist Kwok (19.50) and silver medalist Juanita Mok Uen Ying of Hong Kong (19.42).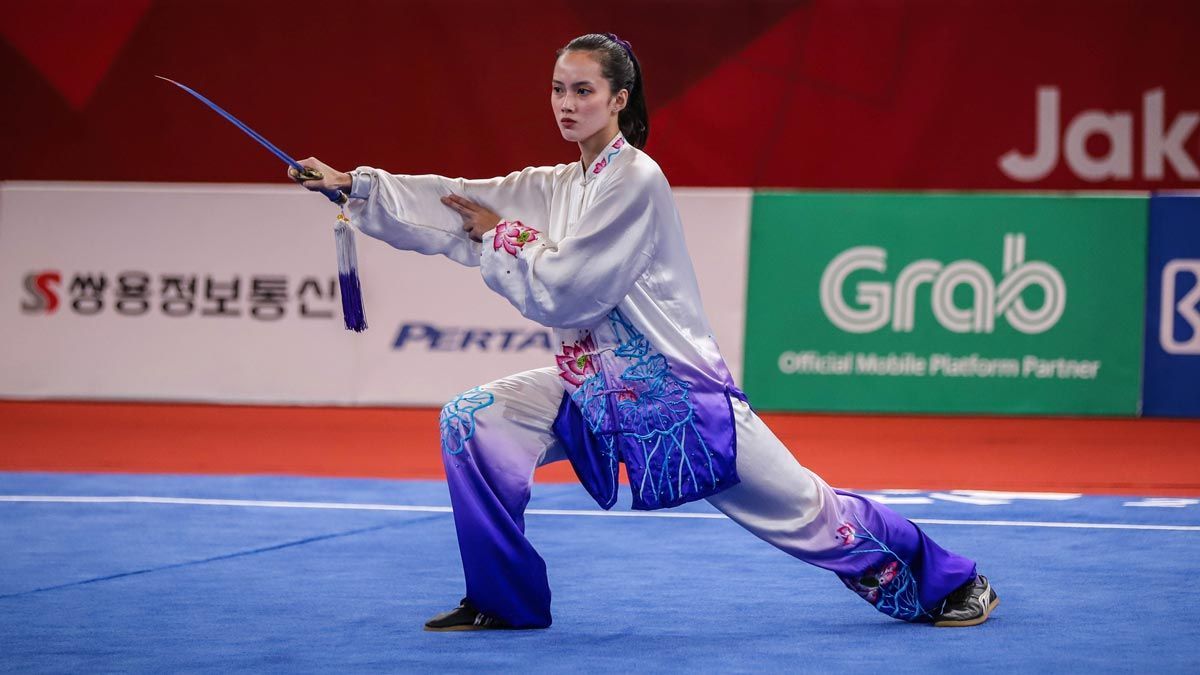 ADVERTISEMENT - CONTINUE READING BELOW ↓
Leaving no stones unturned, Wong and the Philippine wushu team went to China for a training camp to strengthen the country's medal quest in the biennial meet.
Wong leads the 12-athlete Philippine wushu team for the December 1 to 3 competition at the World Trade Center.
Aside from Wong, the Philippine wushu squad also boasts of Daniel Parantac, Jessie Aligaga, Arnel Mandal, Carlos Baylon Jr., Francisco Solis, Clemente Tabugara Jr., Divine Wally and Jenifer Kilapio in sanda; and Thornton Sayan, Jones Inso and Johnzenth Gajo in taolu.