FILIPINOS are among the world's most vocal, vibrant people online, especially on social media.
But it came as a surprise to us at SPIN.ph that when it comes to our local sports figures, it's a bit of a challenge to find someone who would post more than the standard fare on their social media accounts.
[See SPIN.ph lists the 10 most influential sports figures on social media in 2015]
There are the athletes who mostly use their posts for promotion- whether about themselves or the brands they choose to represent - or regale followers with the latest fashion, or places they've been to, in the most animated of poses.
Not that there's anything wrong with that. But in that light, there are a few worth following for their humor, intelligence, wit, openness and candor - those who put their reach and influence to better use. To us, that makes them more engaging, compelling, inspiring and worth adding to your feed.
Here's the SPIN.ph list of sports personalities worth following online.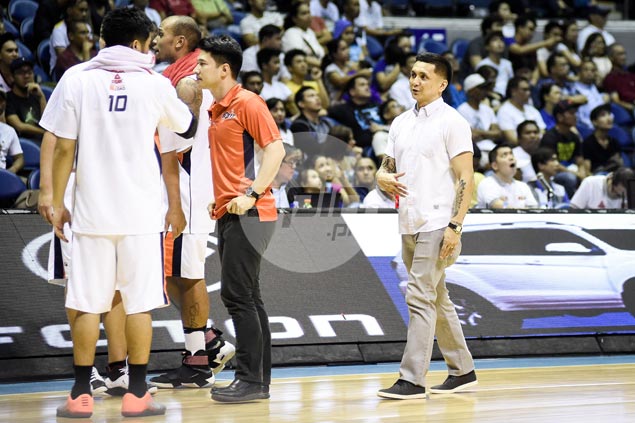 Continue reading below ↓
Recommended Videos
JIMMY ALAPAG - Twitter and IG: @jalapag3
Alapag is the consummate professional from the way he conducts himself on the hardwood as a player and as a member of the coaching staff to the manner he answers questions in interviews. He carries this trait to his social media posts. One of the most respected ballers of his generation, the former captain of Gilas Pilipinas is not above answering queries from his Twitter followers. And when you catch him singing, the man's got some pipes.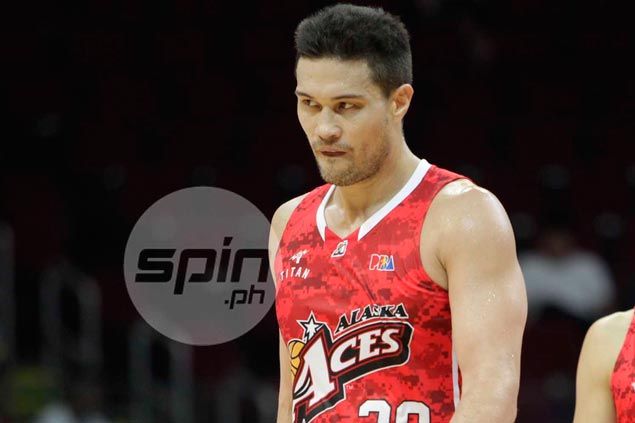 ERIC MENK - Twitter: @EMenk30, IG: @emenk30
You have to credit 'Major Pain' as a pioneer of sorts. The former PBA MVP injects a fresh voice and new perspective in the local sports scene with his current online foray, 'Staying Major' podcast and Vlog series as well as his website. PBA players might be wary of members of the traditional media and Menk recognizes this and taps his credentials as 'one of the guys' to his advantage. Menk's one-on-one interviews with former teammates and opponents provides an opportunity to see PBA players in a different light.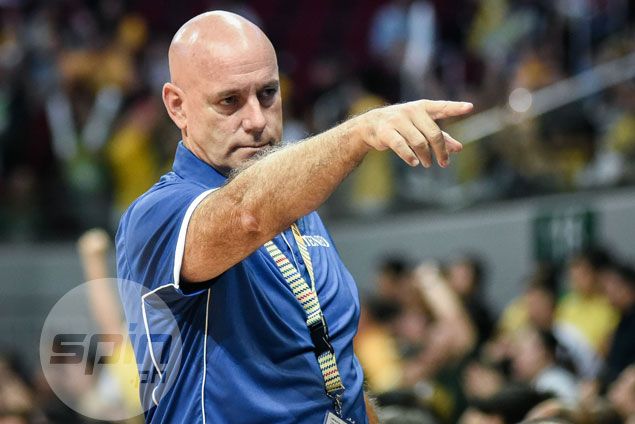 TAB BALDWIN - Twitter: @iHob1111
In his short-lived stint on social media, the journeyman coach impressed us not just by his accuracy from downtown (videos of which can be seen online) but more so for his deprecating humor and wit. The Ateneo coach closed his Twitter account last month for reasons unknown but his short stay made him sorely missed. In case he comes back, make sure you follow him.
DANNY SEIGLE - Twitter and IG: @dannyseigle42
'Dynamite Danny' might not be the most outspoken athlete around but when he has something to say, his words carry a lot of weight (his take on the Ricky Vargas issue is worth taking notice). And any person who shares substance makes him worth adding to your feed.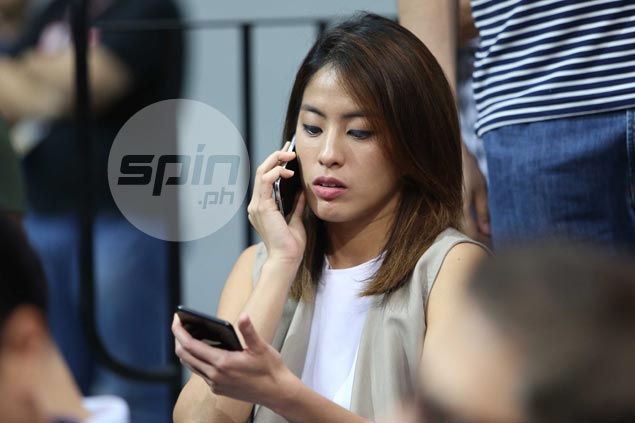 GRETCHEN HO - Twitter and IG: @gretchenho
As a TV host in one of the country's biggest media network, Ho is outspoken and will not hesitate to express her opinion, from her personal advocacies to her political views, repercussions be damned. If there is a Filipina to follow on Twitter, make it this self-described 'Woman-in-Action.'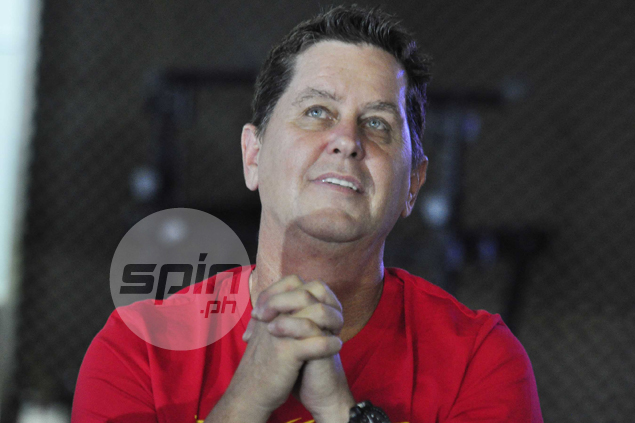 TIM CONE - Twitter: @manilacone
For one thing, Cone is the coach with the most titles in PBA history. He is also without a doubt the most focused man on the sidelines during gameday. Thus, his Twitter account is a welcome one since it provides us a glimpse of the Ginebra coach's softer side. He shares quotes and reading lists as well as the occasional assessment to a game or a particular player.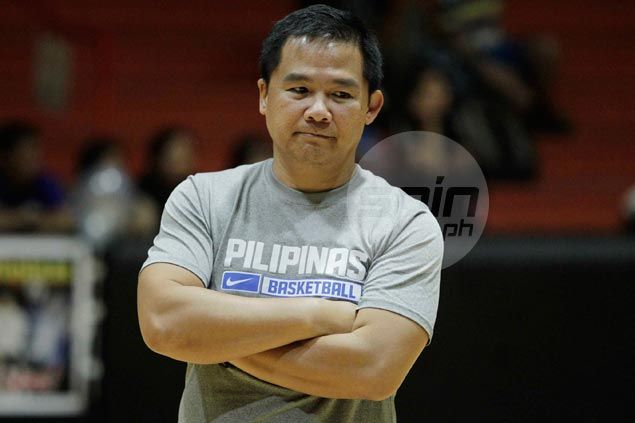 CHOT REYES - Twitter: @coachot
By virtue of his position at TV5 and Gilas Pilipinas, Chot Reyes has a daily dose of job-related tweets and posts on social media. But when the going gets hot, count on him to become a firebrand with something to say! The TV5 CEO might have toned down but come the Fiba wars, make sure you hear what he has to say.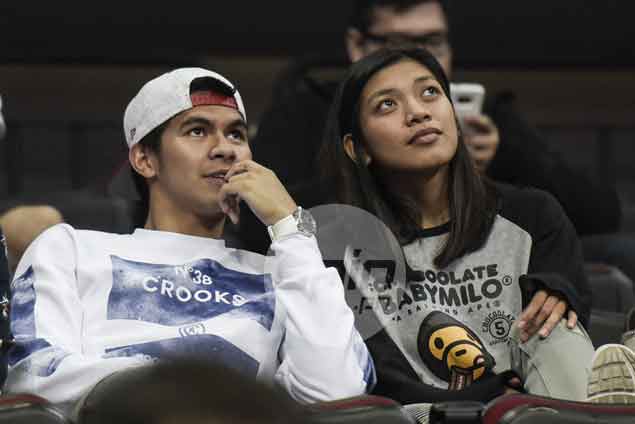 KIEFER RAVENA - Twitter: @kieferravena
'The Phenom' stands out online for his honest and open demeanor - traits that are hard to come by among his peers. From Ateneo's 'King Eagle' to a developmental player of the NBA D-League's Texas Legends, Ravena's posts provide sports fans a real-time peek into the actual life of a famous athlete. The guy is clean-cut and wears his heart on his sleeve, whether he shares something mundane such as spending an off day to celebrating milestones in his chosen career as a basketball player trying to make it to the big leagues.