THE special meeting of the Philippine Olympic Committee (POC) on Friday to discuss amendments to the constitution ended in a stalemate.
According to a statement by the POC, seven of the 13 members of the executive board opposed an amendment putting an age cap of 70 years old to the position of president and 75 years old to the position of board members.
The POC added the faction that opposed to the contentious amendment called themselves "The Group of Seven."
"Since we could not come to an agreement, the constitution stays as is," said POC president Abraham Tolentino.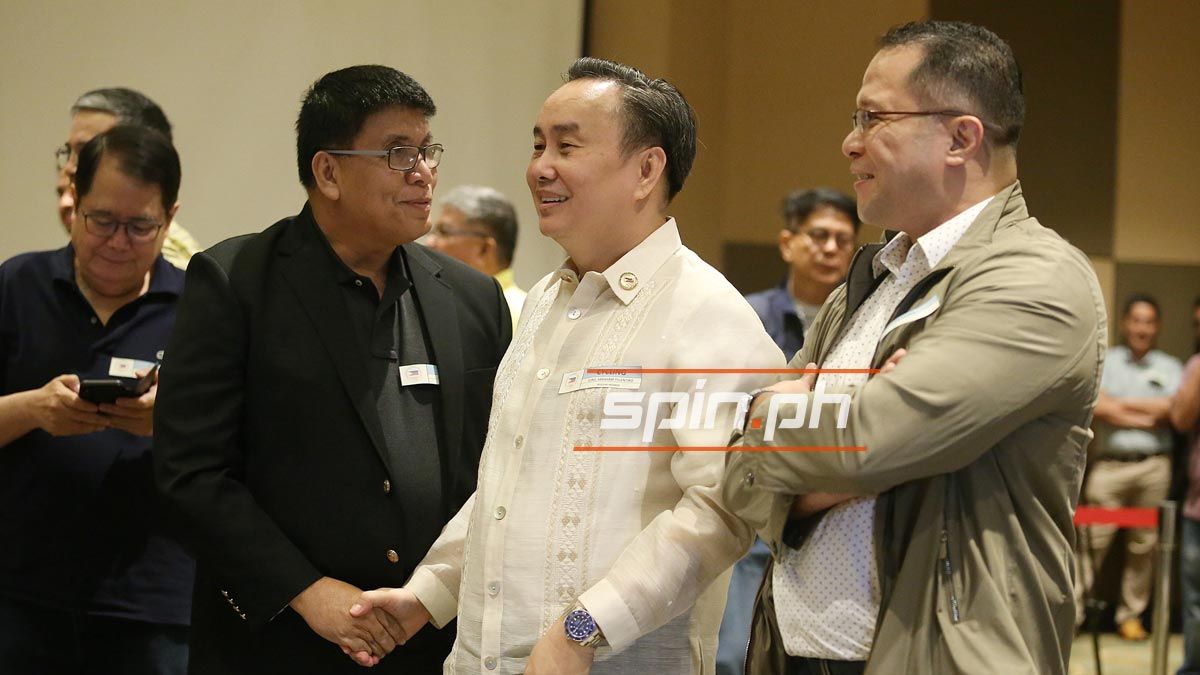 Continue reading below ↓
Recommended Videos
Seven members of the executive board were POC chairman Steve Hontiveros, Joey Romasanta, Jeff Tamayo, Robert Mananquil, Julian Camacho, Clint Aranas, and Jonne Go, who also formally suggested the removal of an age cap in a letter days prior to the special meeting.
"I appealed to all to act as one and not as protagonists in a political encounter. Unfortunately, reforms were blocked using the tyranny of numbers. Dating gawi tayo," Tolentino added.
The age cap was proposed by Committee on Constitutional Amendments chairman and former POC president Ricky Vargas. The committee also proposed the removal of the position of chairman and a provision barring officials from holding sensitive positions in more than one national sports association (NSA).
The majority, meanwhile, also proposed the removal of the immediate past president position from the executive board.
Spin fans unite at the Spin Viber Community! Join the growing community now and complete the experience by subscribing to the Spin Chatbot.