SOME people are proposing a dialogue between POC president Peping Cojuangco Jr. and boxing association chief Ricky Vargas to thresh out their differences and, it is hoped, forge a united front where everyone can be happy and Philippine sports can move forward to glory.
The dialogue was proposed after a Pasig court, acting on a complaint by Vargas, ruled that Cojuangco's November 2016 election was null and void and ordered a new election. Cojuangco has refused to honor the court order.
It's fine to try something new to settle what seems like an intractable problem like the POC leadership. But, you know what, this dialogue will not happen.
A dialogue can only succeed if the parties being goaded into it are willing to talk. And it will make sense only if the parties are willing to sacrifice something for the greater good.
Now think about this: Is there a chance in the world Peping Cojuangco will agree to another election as the Pasig Regional Trial Court ruled he should?
The answer is no. Cojuangco has made it abundantly clear he plans to do everything to avoid a new vote. These plans include not abiding by the decision of the court; filing an appeal; invoking the independence of the POC from court rulings by citing International Olympic Committee rules frowning on legal (or, stretching that a bit, government) intervention; and simply ignoring sectors in the POC that say the election was, indeed, a travesty.
Continue reading below ↓
Recommended Videos
With these options at Cojuangco's disposal, why would he go for another election? He could lose there. His other plan, a cohort has disclosed, is to simply sit back and let the imbroglio drag on through the length of his remaining three years, or up to 2020.
Maybe, that's when he might step down. Maybe.
Meanwhile, Philippine sports is held hostage by this impasse. Stakeholders wait for what happens next.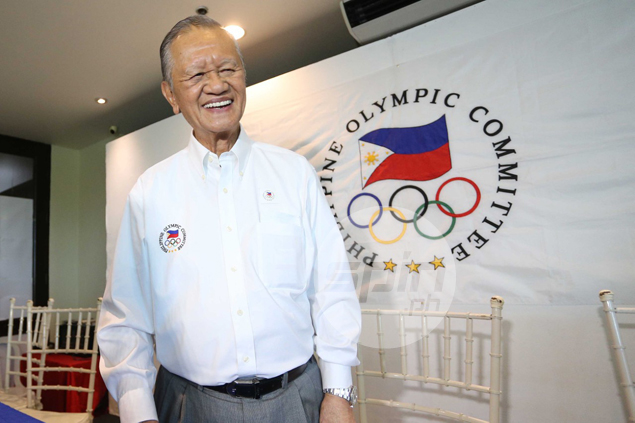 The court has ruled in favor of Ricky Vargas, a National Sports Association head, who was disqualified from running against Cojuangco for POC president. The court ruled that the POC election committee that disqualified Vargas acted "beyond the scope and power of its authority," and declared Cojuangco's election of November 2016 "null and void."
On the heels of the court decision, questions arise: What happens if Cojuangco ignores the court order? Can he be cited for contempt? Can other POC members proceed with a new election without Cojuangco? What happens if the Philippine Sports Commission stops all financial support for the POC unless a new election is held?
Indeed, Philippine sports is again in that zone where leadership problems overshadow the athletes' welfare. Come to think of it, since Cojuangco got a new mandate, he has not spoken about his plans or programs. Where is he taking Philippine sports? What does he bring to the table for athletes? Last we looked, the POC is there precisely to serve them.
Yet it's no surprise, really. That's been the case all 13 years that Cojuangco has led the POC.