THE Philippines captured eight gold medals on Sunday at the official start of the competitions of the 12th Asean Para Games in Phnom Penh, Cambodia.
Gary Bejino won the country's first gold in record time and fellow swimmers Ernie Gawilan and Angel Otom soon followed suit in a big Day One in the pool.
Cendy Asusano of shot put and Marydol Pamati-an of para powerlifting sustained Team Philippines' strong start in the competition.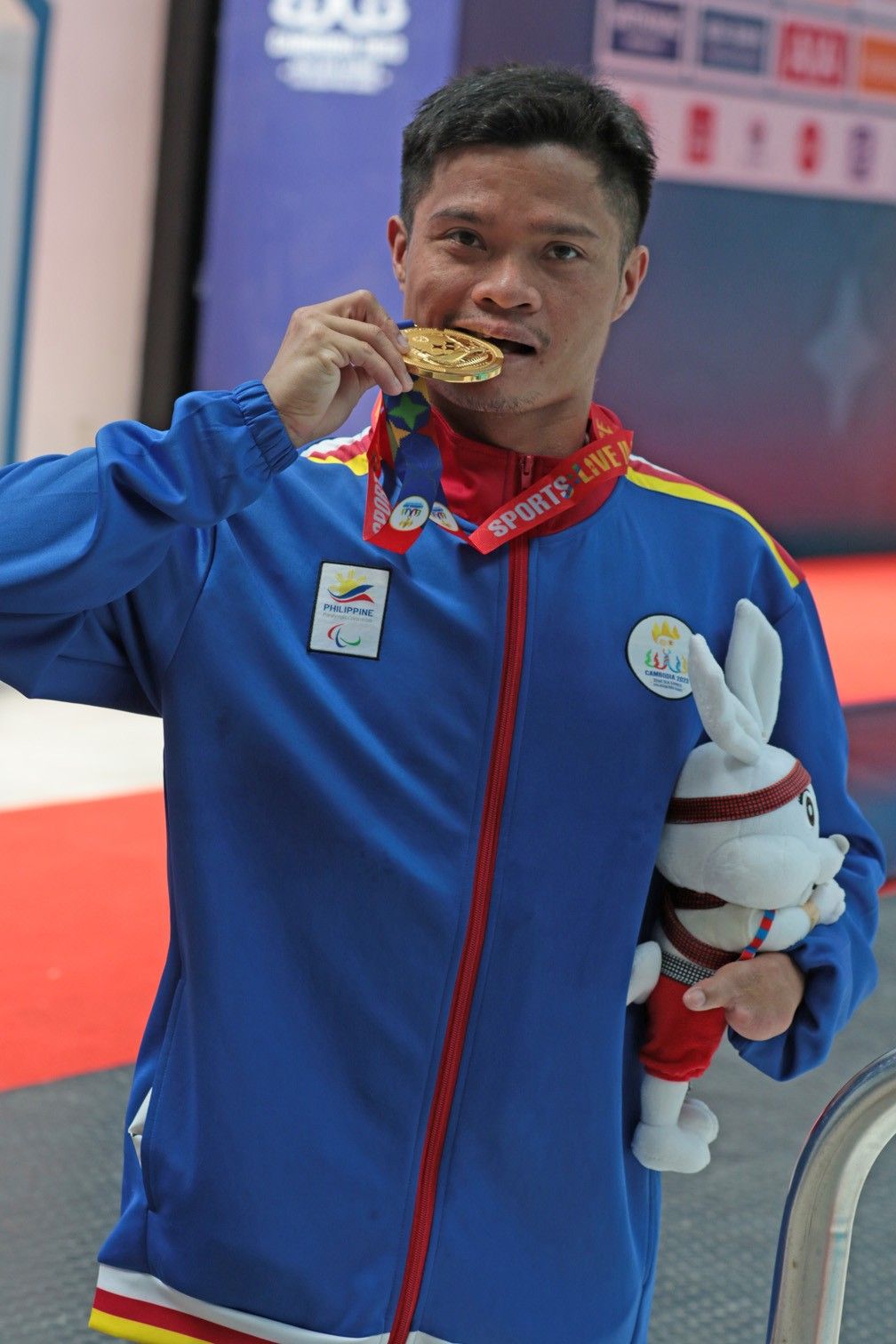 ADVERTISEMENT - CONTINUE READING BELOW ↓
Later in Day One, the para chess team led by Darry Bernardo and Cheyzer Mendoza produced in an auspicious start to the biennia meet.
Bejino claimed the gold in the men's 400m freestyle S6 with a time of five minutes, 38.26 seconds, shattering the old mark of 6:07.99 set by Aung Myint Myat of Myanmar in 2017.
Gawilan also took gold in the men's 400m freestyle S7 with a clocking of 4:58.78.
Otom joined her male counterparts at the top of the podium, taking home the women's 50m backstroke with a time of 42.63 seconds.
Asusano got first place in the women's shot put F54, registering 5.77 meters to beat Vietnam's Nguyen Thi Ngoc Thuy by 0.31 meters.
Pamati-an took the women's up to 41kg gold (total lift) after tallying a 216 to beat Latsami Sipaseuth of Laos for the crown.
Pamati-an also got a silver in the women's up to 41kg but lost to Eneng Paridah of Indonesia via tiebreak.
Bernardo ruled the men's individual rapid chess B2B3, and took the team gold with Menandro Redor and Israel Peligro, while Mendoza also grabbed the mint in the women's individual rapid chess P1.
Get more of the latest sports news & updates on SPIN.ph