JOSEPH Schooling accomplished a lot on Friday (Saturday, Manila time) in the 100m butterfly event of the swimming competitions at the Rio Olympics
The 21-year-old captured Singapore's first ever gold medal after setting an Olympic record time of 50.39 seconds. He also became the first Southeast Asian man to win a swim gold, and topped no less than the greatest swimmer himself, Michael Phelps, who tied for second with a time of 51.14 seconds.
But this was not the first meeting between the young swimmer and the 31-year-old star as a photo surfaced online showing a then 13-year-old Schooling standing beside Phelps back in 2008.
Phelps was on a roll in Rio, adding three golds to his tally and was seeking his 23rd in the 100m butterfly event, only to be stopped by Schooling.
The future is bright for the Singaporean swimmer as perhaps his greatest feat on Friday is to make Phelps feel old and possibly spark some competitive fire in the all-time Olympic great to put retirement talks on hold for a rematch in Tokyo four years from now.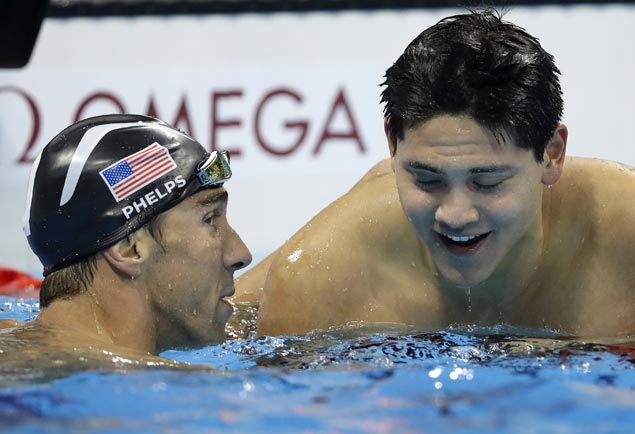 Continue reading below ↓
Recommended Videos