A FILIPINO will not only compete in the Rio De Janeiro Olympics taekwondo competitions, but also officiate as well.
Ricky Santiago is set to become one of the 30 international referees for the taekwondo tournament, which will begin on Wednesday, on the same year that Kirstie Elaine Alora will also be competing for the country's elusive gold medal at the Rio Olympiad.
This marks the second time Santiago will be in the Olympics as official referee, with his first stint in the 2004 Athens Games. He had also officiated in high-profile fights featuring jins like Aaron Cook, Steven Lopez, Servet Tazegul, Alexey Denisenko, Damian Villa, and Albert Gaun, among others.
Despite being in a number of international competitions, Santiago said officiating in the Olympics is something that is special to his heart.
"I have done World Championships, Grand Prix, and World Youth Olympic Games, but nothing compares to the Olympics," said Santiago.
"You have to be at the highest performance level since the pressure is extremely huge," he added.
Santiago isn't the only Filipino who will be officiating in the Olympics as Ferdinand 'Bong' Pascual has also officiated for basketball in Rio.
Like athletes, Santiago had to undergo rigorous procedures before being a referee in the Olympics. For one, health is one of the primary requirements as Santiago failed to make it to the 2012 London Games due to an ACL tear he sustained.
Continue reading below ↓
Recommended Videos
After fully recovering from his injury, Santiago aimed for Rio, but first, he had to undergo a series of tests, both practical and theoretical, as well as different medical exams.
Santiago was later accepted by the World Taekwondo Federation to be part of the initial list of 50 international referees, 18 from Asia, that would be screened once again through different competitions including the World Championship, Grand Prix, and Continental Championship.
In April, Santiago was formally included as part of the 15-man and 15-woman referees pool in the Olympics.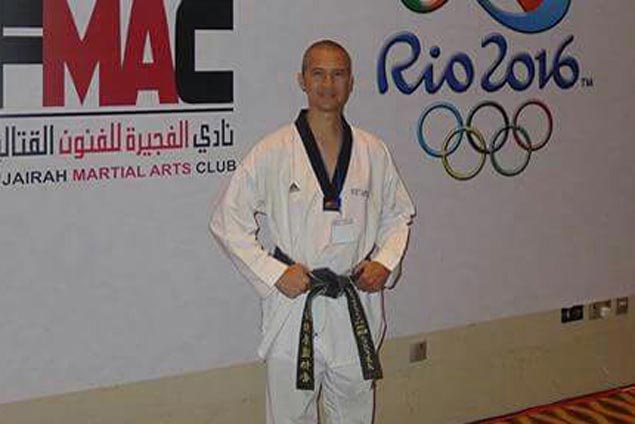 Like any person involved in sports, Santiago had dreams to become an Olympian as an athlete, but those dreams came crushing down when he retired in 1998 after his six-year career ended.
But thanks to his hardwork as a referee, his Olympic dream finally came true.
"Being an Olympic Referee for me means that dreams do come indeed come true… In the end, I made more progress as an IR than a fighter," said Santiago, who is celebrating his 25th year as an international referee.
But being a referee in Olympic competition entails a lot of responsibilities.
"To be a good referee requires honesty, consistency, good timing, decisiveness, determination, hard work, enjoyment and a decent ability. You have to be calm and cool in the most difficult of situations. A good referee is good especially in the most complicated situation and is able to deliver an excellent game," he said.
Santiago is grateful to the Philippine Taekwondo Association led by Sun Chong Hon, the father of taekwondo in the country, for making his dream a reality, assuring that he will do his best in officiating the bouts for the Philippine taekwondo community, his family, and the country.
"Being an Olympic referee is such a high honor. Being an Olympic referee is a high responsibility," Santiago said.