TOKYO - The morning after his campaign in the men's pole vault finals at the Tokyo Olympics, there was still a lot of discussion on what happened before his third and final attempt to clear the bar at 5.80 meters on Tuesday evening.
Needing to clear the height to keep his medal bid going, Obiena, 25, aborted his first run at the last moment, after which he had a brief discussion with officials, and did so again in his second attempt as the scoreboard flashed an 'X' beside his name, meaning his attempt was considered foul and therefore a failed attempt.
What followed was a discussion with officials that saw Obiena vigorously plead his case before he was given another shot at clearing the height.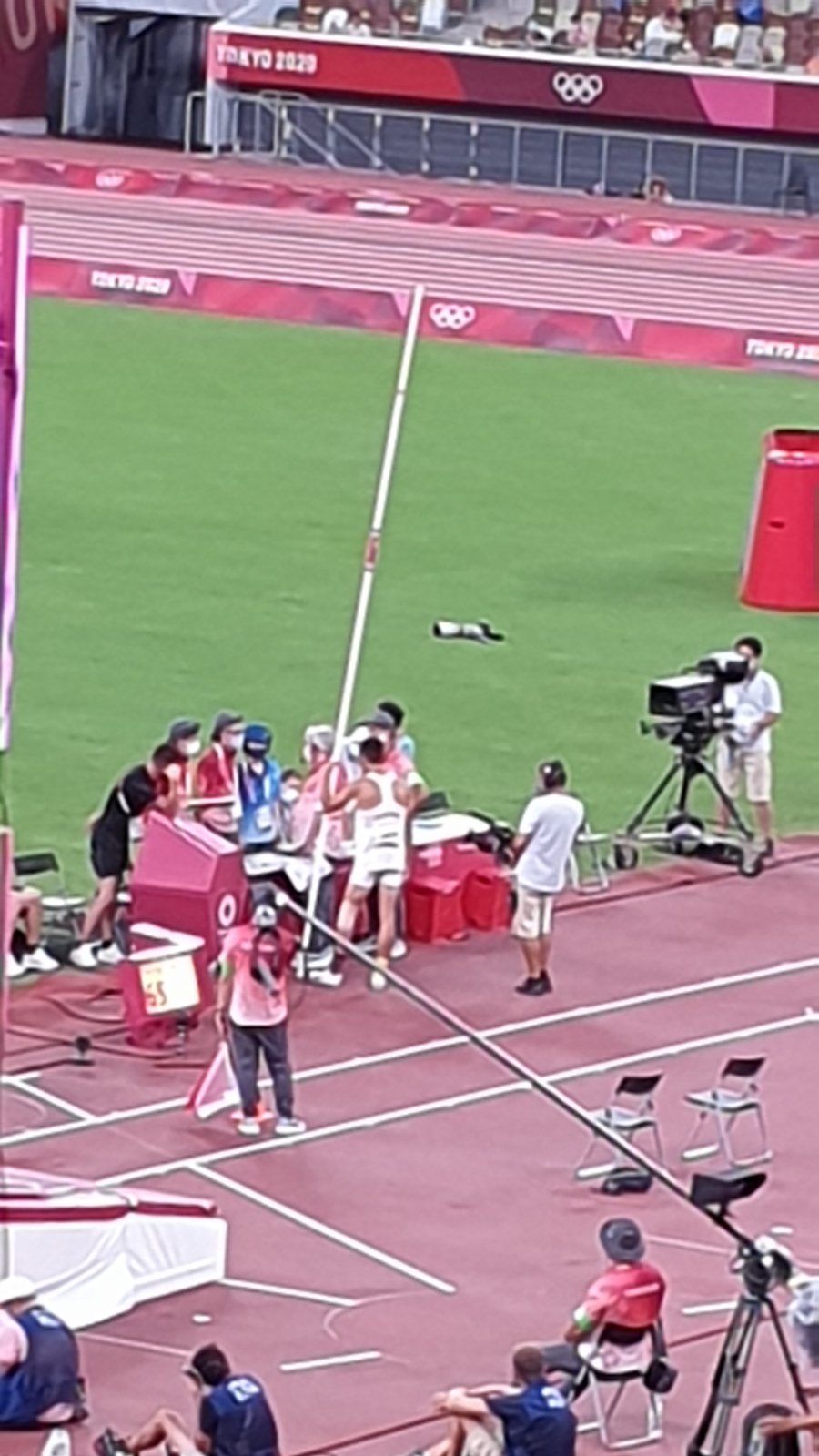 Continue reading below ↓
Recommended Videos
He went on to narrowly miss that attempt, too, but hours later there was still speculation and discussion on social media on what really transpired.
What was the furor all about? What is about a moving bar? Or was it about the timer?
It was actually about both.
Obiena explained that the crossbar was moving when he was about to run. He believed that the device that measured the time a pole vaulter took to make the jump should have been stopped since the bar was still moving.
"Basically, I asked them to move the standards to 65 when the time was already running. I was telling them, 'I cannot jump if the bar is moving.' I said I should have at least paused the time," he said.
"I was arguing a little bit with the Japanese guy and the officiating table, I was saying, 'How do you expect me to jump? You give me a minute to jump, which means everything is supposed to be set. How can I jump if the bar is still moving."
Obiena was seen appealing his case with a Japanese official during the lull.

"He was telling me, which he has a point as well, he said, 'But you told us late. You told us when the time already started.' I'm just arguing that if that bar was set, I could have jumped. But as you can see, I can't because the bar was moving.
"In my perspective, in my point of view, I should have at least got the time that it took for you guys to set it up. That shouldn't have been on my one minute. Kumbaga, you gave me one minute to jump. That means the whole one minute, there shouldn't be any interruption to be able to jump. That was what I'm arguing."
Eventually, Obiena was given another attempt. And even though he was not able to clear 5.80 meters, he was happy that his case was heard by the officials.

"To be honest, they've been very nice to it especially the chief official. He was asking why was the bar moving when the time was already starting. He was asking me and he was asking his co-officials. They understood.

"It didn't really change the outcome of the competition but I'm very thankful na these officials listened to my point of view and they actually did understand that I cannot execute my jump if the bar was moving."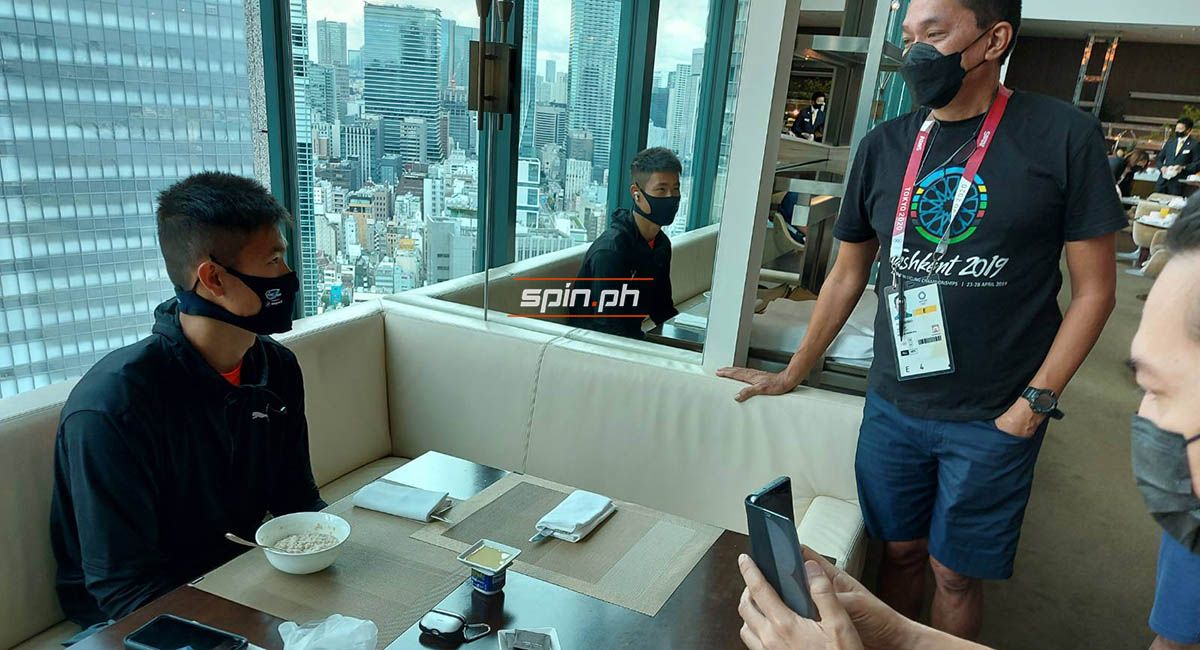 Philippine Athletics Track and Field Association president Popoy Juico confirmed the dispute was about the timing device that shows how much time a pole vaulter has left to complete an attempt.
That timer showed a 'discrepancy' which Obiena noticed before each of the two jumps, Juico added.
Successful protest
Juico explained: "He pointed out the discrepancy in the timing device which indicate that when he started to run toward the crossbar, there were 56 [seconds] left before the deadline for vaulting ftom the start of his run up. But when he glanced back at the pit area after he aborted his third attempt, the clock said 15 seconds."
"EJ couldn't believe that it took him about 41 seconds to finish his performance. The few seconds left didn't allow him enough time to start again if he's granted a fourth leap as a result of a successful protest. That's how I understood it," he added.
We are now on Quento! Download the app to enjoy more articles and videos from SPIN.ph and other Summit Media websites.