ERNEST John 'EJ' Obiena believes an Olympic medal is not impossible in next year's Olympic Games in Tokyo.
The pole vaulter was the first Filipino to make it to the 2020 Olympics after doing 5.81 meters in a meet in Chiara, Italy, surpassing the Olympic standard of 5.80 meters.
The 23-year-old Obiena is set to kick his training into high gear and a podium finish in pole vault event in Tokyo is his ultimate goal.
"My objective would be big for sure (and it's) to finish and get a medal so that means a podium finish," said Obiena during Tuesday's Philippine Sportswriters Association (PSA) Forum at the Amelie Hotel. "It's still far, a lot of work to do but it's not impossible."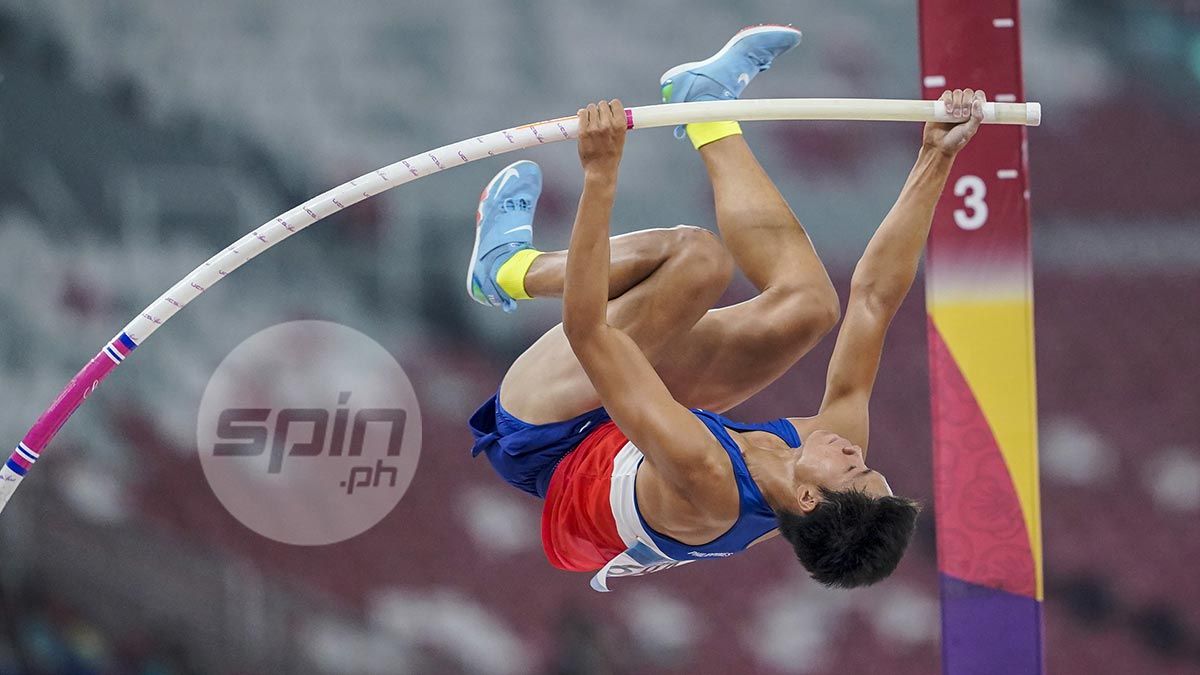 ADVERTISEMENT - CONTINUE READING BELOW ↓
Obiena is in the country for the final phase of his preparation for this year's Southeast Asian Games, where he is a heavy favorite to win the gold.
Obiena has spent the past few years in Italy training under Ukrainian coach Vitaly Petrov. He is also coming off a stint in the IAAF World Championship where he finished 15th in the qualifiers with a 5.60m effort.
But Obiena said the real target is a medal in the Olympics, which he believes is within reach.
"Based on 2016, bronze was 5.85, silver was 5.98, and gold was 6.03. My current best is 5.81. For me, I would say it's still far because I think it wouldn't be 5.85 in Tokyo. That could be a little higher than that," Obiena said.
The Asian champion, ranked 10th in the world, said he is working on his form after suffering an ACL injury more than a year ago that set back his buildup.
ADVERTISEMENT - CONTINUE READING BELOW ↓
"My technique is still not perfect. My strength is still not there so there is still a lot of work to do. It's been a year and a half since my ACL recovery so I'm still not 100 percent. Physically, I'm still lagging so I'll say I'm very thankful for this year that I was able to achieve the standard with this situation that I have," said Obiena.
"I'm really thankful for qualifying for Tokyo. It's more of a childhood dream come true. I'm basically now just waiting for Tokyo to arrive but still preparing for it," said Obiena.