SMB, Meralco ease to KO stage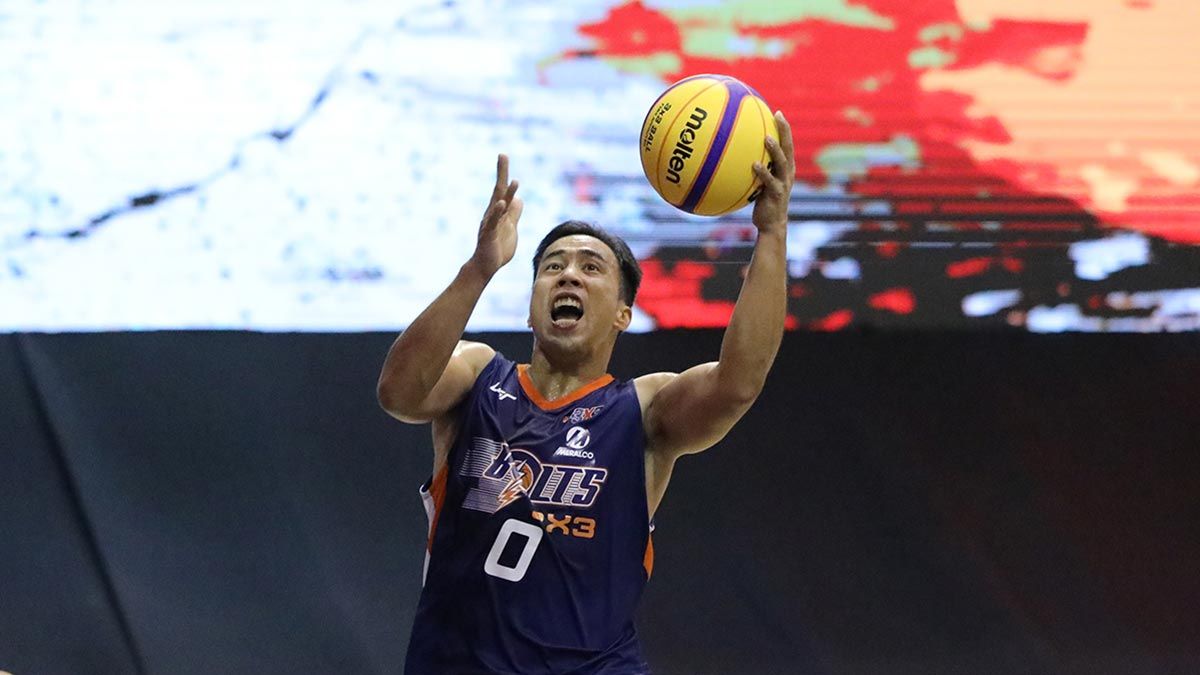 Tonino Gonzaga and the Bolts advance.
SAN Miguel seeks a group stage sweep as it is scheduled to face beleaguered Pioneer Pro Tibay on Sunday in the PBA 3x3 Lakas ng Tatlo.
Coached by Boycie Zamar, the Beermen won their two games in Pool C on Saturday, defeating NorthPort, 21-17, then beating Cavitex by the same score at the Ynares Sports Arena.
ADVERTISEMENT - CONTINUE READING BELOW ↓
Pioneer, which did not have a medical clearance from the Games and Amusement Board on opening day, forfeited its games against Cavitex and NorthPort.
NorthPort and Cavitex both have a 1-1 (win-loss) records and remain in the running for a place in the knockout quarterfinals.
Meralco, handled by coach Patrick Fran, also emerged undefeated in their Pool B play, beating Sista Super Sealers, 22-17, and Terrafirma, 21-16.
The Bolts face Barangay Ginebra on Sunday.
The Kings and Dyip are locked in second place with similar 1-1 standings, while the Super Sealers are at the bottom with a 0-2 card.
TNT goes 3-0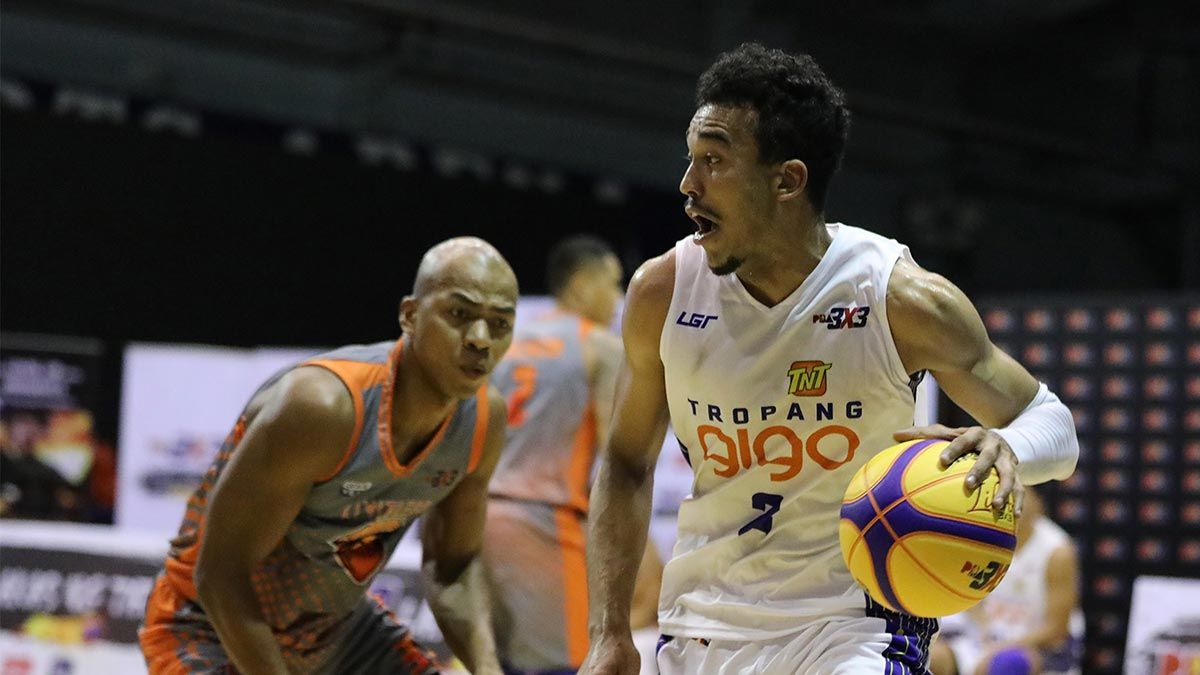 Jeremiah Gray and the Tropang Giga ease to the KO stage.
TNT had a heavy opening-day schedule in the PBA 3x3 Lakas ng Tatlo and managed to go unscathed.
Jeremiah Gray, Samboy De Leon, Almond Vosotros and Lervin Flores, coached by Mau Belen, went 3-0, and share the top spot of Pool A with Platinum Karaoke.
Both teams are assured of a berth in the knockout stage, but they clash for the group lead on Sunday.
The Purefoods TJ Titans went 2-2 and are also advancing to the next phase.
The Tropang Giga defeated Limitless Appmasters, 21-9; beat the Titans, 20-16; and edged the Zamboanga Valientes, 21-18.
Brownlee on the way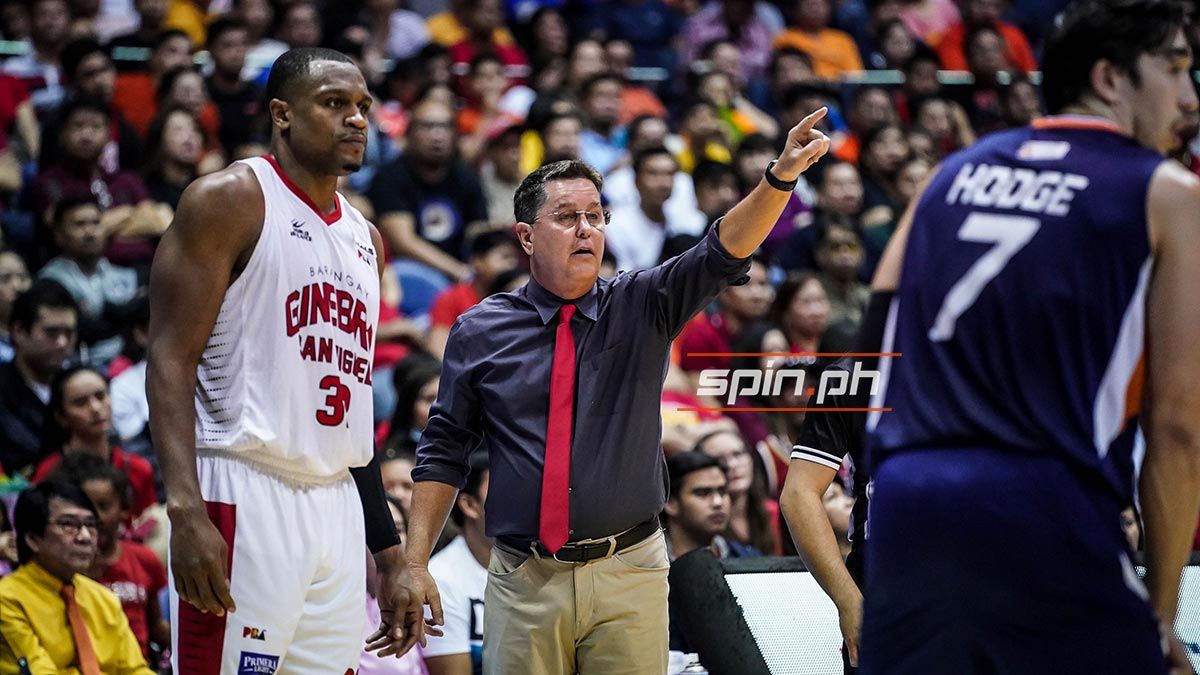 ADVERTISEMENT - CONTINUE READING BELOW ↓
Justin Brownlee seeks another title run with Ginebra. PHOTO: Jerome Ascano
JUSTIN Brownlee is scheduled to arrive in Manila in a few days.
Brownlee, 33, has completed his travel documents and is scheduled to arrive on Nov. 25.
Barangay Ginebra is hoping their import would be able to secure an earlier flight as they prepare for their title defense in the PBA Governors' Cup.
"Right now he's scheduled to come in on the 25th, but I think he's going to leaver earlier. Maybe this weekend, so we could have him either Monday or Tuesday," said coach Tim Cone on the Power & Play program hosted by former PBA Commissioner Noli Eala on Saturday.
Like the rest of the arriving imports, Brownlee will also undergo the mandated quarantine protocols before he finally gets to rejoin the Kings after almost two years since last winning the 2019 Governors Cup championship at the expense of rival Meralco Bolts.
ADVERTISEMENT - CONTINUE READING BELOW ↓
Get more of the latest sports news & updates on SPIN.ph