ANOTHER year's over, and a new one has begun, so goes John Lennon's Happy Christmas song. And as we look ahead to 2016, we wish for 10 things that could make for a great sporting year.
Our biggest wish? We hope most of these wishes are not wishful thinking.
1) By January 11, we fervently wish the Philippines wins the right to host an Olympic wildcard qualifier. Gilas Pilipinas, as head coach Tab Baldwin said, will be facing its 'toughest battle' in the July qualifying tournament. Any which way the draw goes, the Philippines will most certainly go through formidable sides from Europe, Africa and the Americas to punch a ticket to the 2016 Olympic Games in Rio de Janeiro. And the only advantage Gilas can ever hope to have is its passionate fans, in the event it gets to play on home soil.
2) We wish Manny Pacquiao the boxer will go out in a blaze of glory. We couldn't care less on how he does as a politician in the May elections, and we're not too fond of seeing him play, or much less coach, in basketball. He's not cut out for both. But we want to see Pacquiao the boxer put a fitting end to, without doubt, the greatest career a Filipino athlete has ever had. By that, we meant a win over Tim Bradley come April 9 and a resounding victory over Floyd Mayweather in a rematch.
Continue reading below ↓
Recommended Videos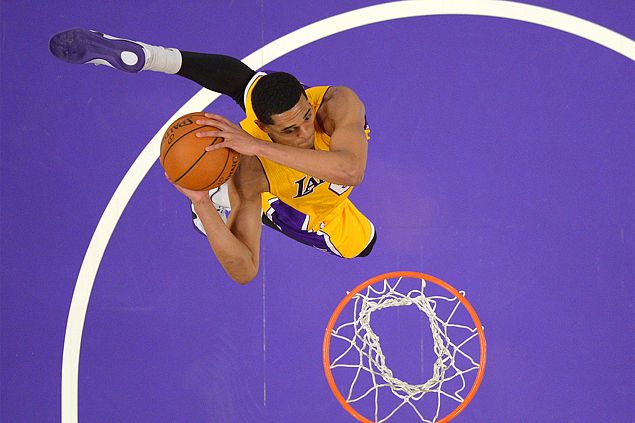 3) We wish to see Jordan Clarkson suit up for Gilas in the Olympic qualifier. Even if the Samahang Basketbol ng Pilipinas (SBP) succeeds in putting together the best PBA players for the wildcard qualifiers, Gilas will need both Andray Blatche and Clarkson to be competitive. We know it won't be easy getting Clarkson, who, by July, should be angling for a lucractive contract with the Los Angeles Lakers or, if he is signed by then, would entail a huge amount just to insure his potentially huge contract. But a fearless 6-5 guard with an inside-outside game would be nice to have in the qualifiers.
4) We wish to see Chito Narvasa start cracking and whip the PBA back into shape. By that, we mean putting an end to blatant one-sided trades and connivance among ballclubs that seemed to be obvious to everyone but the Commissioner's Office, and a total revamp of the league's pool of referees. The league is wading through troubled waters, and what it needs to right the ship is an independent commissioner who puts the league's welfare above all else. As former commissioner Rudy Salud loved to say, perception is everything when it comes to the PBA. And at this point, Narvasa is losing the perception war - and in a number of other fronts.
5) We wish to see the PBA lift the ban on Spin.ph contributing writer Snow Badua - not only for Badua's sake, but for the league's as well. The ban is wrong no matter how you look at it, and continuing to justify and perpetuate a wrong can only weigh down on the league and its commissioner, at a time when major reforms are needed for the PBA to regain the confidence of fans.
6) We wish to see Kobe Paras really spread his wings. There is no question that the kid is for real, but he needs to listen to sound advice and continue to mature in a way that could translate all that natural ability into a well-rounded game that is fundamentally sound. Division I in the US NCAA is ultra competitive and the NBA is laden with players with as much physical gifts, if not better. The flashiest dunks in the world won't get the kid to the NBA; it will be a solid game that is strong in every respect. The sooner he learns that, the better.
7) We wish for a Cinderella finish in the college leagues. There's no doubt that the Ateneo-La Salle rivalry has sustained the popularity of the UAAP and that San Beda and Letran have been the main story lines that made the NCAA interesting over the years. But who doesn't like a sentimental underdog story. So how about a UP Maroons victory in the UAAP, which hasn't happened since Benjie Paras has full, flowing hair? Or perhaps a dream run by the Adamson Falcons, and a victory by either the JRU Bombers or the Mapua Cardinals in the NCAA, huh?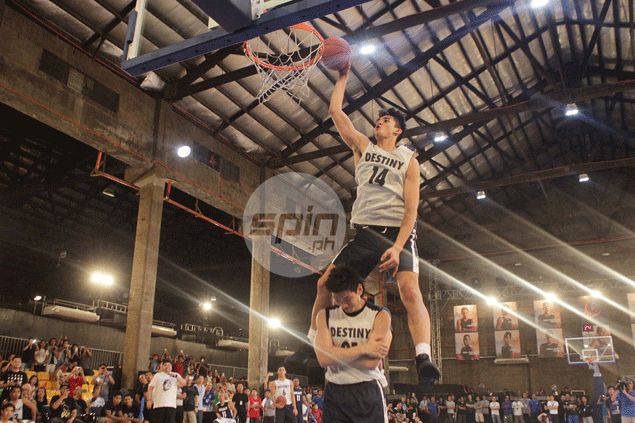 8) We wish to see volleyball hit new heights and break the almost monotonous diet of basketball in the sports pages. But to do that, the major stakeholders in the sport need to get their act together. Competition is no doubt healthy, but instead of trying to pull each other down the major leagues must at some point find a way to co-exist and work together for the good of both the sport and the national team. And we all can use a break from the inescapable barrage of selfies from the sport's torch bearers. At some point, these volleyball stars need to be appreciated for who they really are - great athletes - to elevate the sport and its popularity to a whole new level.
9) In case you haven't noticed, 2016 is an Olympic year, so the best athletes in the world are set to gather in Rio de Janeiro in August for the world's biggest sports conclave. The way it looks, we can only hope Filipino sports fans find a reason to be excited about the Games other than the thought of seeing Usain Bolt and Co. in action. The Philippines has not won an Olympic medal in 20 years, or not since Mansueto 'Onyok' Velasco's silver medal in boxing in Atlanta in 1996. As things stand, however, only Fil-Am sprinter Eric Cray is guaranteed of participation in Rio and the Olympic dream continues to be just that - a pipe dream.
10) And that brings us to our last wish for the new year. The Philippine Olympic Committee (POC) is set to hold elections in November and Jose 'Peping' Cojuangco, Jr. is once again expected to be elected unopposed to a fourth term, never mind if Philippine sports has gone nowhere during his reign. We can only hope and pray there is a better option - but that, too, may just be a pipe dream.