OLYMPIAN-turned-politician Monsour Del Rosario vowed to help in the fight to preserve the Rizal Memorial Sports Complex amid plans to sell the aging stadium to property developers.
The 1998 Olympian and now Makati Representative says a number of fellow lawmakers support the preservation of the sports complex.
The City of Manila is looking to sell the sports complex, built in 1934, to a private firm which plans to demolish the sports facilities and build a mall.
Del Rosario claimed among colleagues who support his call to save the sports complex are Manila Rep. and former boxing chief Manny Lopez, Quezon City Rep. Winnie Castelo, Makati Rep. Luis Campos, Quezon City Rep. Bingbong Crisologo, Buhay party list Rep. Lito Atienza, Paranaque Rep. Gus Tambunting, and Sen. Migs Zubiri.
"So far, sila 'yung pwede ko na banggitin 'yung pangalan nila. Sa ngayon, ayaw pang lumabas 'yung iba because they are still looking at the situation," said Del Rosario, a 1988 taekwondo Olympian.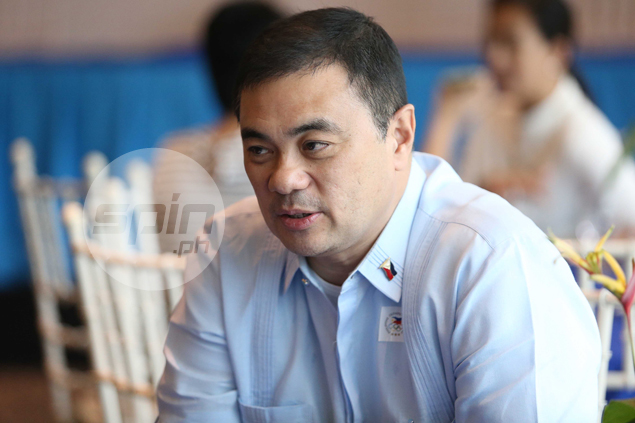 Continue reading below ↓
Recommended Videos
Del Rosario, who is also the secretary general of the Philippine Taekwondo Association, said he had a meeting with Philippine Sports Commission (PSC) chairman William 'Butch' Ramirez about his stand on the matter.
"We had a fruitful meeting. I'm going to take steps geared towards how we will preserve and keep our oldest coliseum in Asia," said Del Rosario during a PSC press conference on Tuesday.
"I just voiced out my sentiments to the chairman since a lot of our NSA friends feel the same way as I do and as well as members of the House of Representatives who love sports. They feel the same way about trying to hold on to the Rizal Memorial Sports Complex," said Del Rosario.
Del Rosario also said the Philippine Olympians Association, a group of active and retired athletes who competed in the Olympics, is also against the tearing down of the Rizal Memorial Sports Complex following a meeting with the group last week.
"Lahat silang mga Olympians, ayaw nilang mawala ang Rizal Memorial Sports Complex," said Del Rosario.
[See Will we soon see historic Rizal Memorial Complex turned into a mall?]
Del Rosario declined to go into detail on what are the steps he is taking to preserve the Rizal Memorial Sports Complex, saying, "baka ma-prempt ng mga gustong mawala ito (Rizal)."
"This is not for me or Chairman Butch. As an athlete, this is already for our children and our grandchildren," said Del Rosario.