THEY'RE known by their first names (Kobe, Lance, Serena), surnames (Messi, Jeter, Gretzky), nicknames (PacMan, Magic, Tiger), and initials (MJ, OJ, LBJ).  Their every waking moment is tracked, tweeted, and tethered to any available form of media, allowing family, fans, critics, and everyday people to keep tabs on everything from what they had for breakfast and where they last went shopping to who they're currently dating and how much money they blew on that last poker hand. Their salaries rival Fortune 500 executives' compensation packages but unlike most of their corporate counterparts, they can charge for an appearance fee. 
This is the life of your typical sports icon.  It's a life under the microscope, inside a fishbowl, and in these modern times, as a mobile phone app.  So when a scandal breaks with any of these larger-than-life luminaries at the center of the maelstrom, you can imagine the rippling effect on the world as we see it.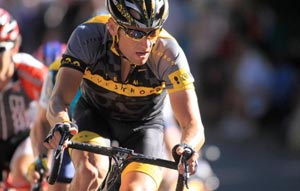 Lance Armstrong, he of the world-record seven consecutive Tour de France victories (1999 to 2005) and emerging triathlon powerhouse, is the latest in the long line of sports' living legends to have his superhero wings clipped in recent weeks, owing to allegations of having taken performance enhancing drugs (PEDs, in sports lingo) to fuel his athletic triumphs. Charged by the US Anti-Doping Agency (Usada) and backed by testimony of other cyclists, Armstrong was stripped of his victories, disqualified, and banned for life from any and all competitive results subsequent to August 1998.  Armstrong recently released a statement saying that he would no longer contest or further argue the Usada's ruling, claiming exasperation and frustration at continuing a losing battle whose verdict has already been determined.
But many who have watched on the sidelines have pointed to the positives that a figure like Armstrong has brought to the sport, as well as what he has done outside of it. While raising the awareness to the sport of competitive cycling through his many triumphs and appearances at national and international races, he has likewise raised the public's awareness of the battle against cancer through his Live Strong foundation.  His being a cancer survivor and standing as one of the foundation's leaders and spokespersons has been a powerful tool in getting people to sit up and participate in battling the deadly disease.  Armstrong's spirited and dominating performances in recent triathlon competitions (before the Usada ruling) were considered a great plus to triathlon and could also have generated a new wave of interest for the sport.
A sports hero's personal life can be as compelling and captivating as his/her professional life.  And sometimes even more.  With the public's thirst for newsworthy stories involving high-profile personalities, the personal lives of today's professional athletes are watched with the same level of interest as those of Rob and Kristen (old news), Tom and Katie (older news), Guy and Madonna (ancient history). And sometimes even more.
Our fascination with negative publicity has caused the adage "Good news travels fast, but bad news travels faster" to become part of what drives media programming and priorities today. And there is no shortage of bad news in the world of sports.  Every so often, some reigning boxing champion, star striker, links legend, or hoops hero is going to find himself/herself caught on video, audio, or still photo in a compromising situation that will go viral faster than you can say gotcha. 
Doping sits atop the list of offenses these megastars are accused of.  The list is long, but some of the more memorable names include German Jan Ullrich and American Floyd Landis from the cycling world, All-American Marion Jones and Canadian Ben Johnson from athletics, and from America's favorite pastime, power hitters Mark McGwire, Barry Bonds, Jose Canseco and starting pitcher Roger Clemens. Some like Landis, Jones and McGwire admitted publicly to using steroids and other PEDs, though all have paid the price for their folly in one way or another.
Gambling is sport's ugly cousin that shows up way before game time, hangs around the stadium and gets busy during halftime, and lingers in the parking lot waiting for his share even before the crowds form a bee line to the exits. Switch-hitter Pete Rose lost his place in Cooperstown after admitting to allegations of gambling on his own team as a player and manager of the Cincinnati Reds. He agreed to ineligibility to the Baseball Hall of Fame and thus smeared an otherwise stellar career as one of baseball's all-time greats. The 1919 Chicago White Sox, later infamously known as the Black Sox, were immortalized in the book and film Eight Men Out, involved key players agreeing with gamblers to throw the World Series against the Cincinnati Reds.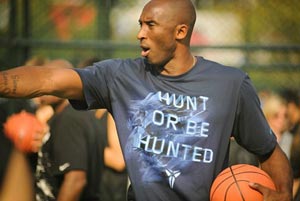 And what scandal wouldn't be complete without a touch of debauchery?  With overflowing levels of testosterone even after long and intense games, male superstar athletes like Tiger Woods, Boris Becker, and Kobe Bryant need to keep their hands in their pockets and learn to behave whenever they step out for a night on the town. They learned the hard way after allegations of womanizing, a paternity suit, and sexual assault made the front page and the top of the hour news. Throw in a couple more felonies like bank rolling a dog-fighting ring (pro quarterback Michael Vick) and murder (OJ Simpson), and you've got yourself enough episodes for several seasons of the hit reality show in the making, Athletes Gone Wild: Crimes and Misdemeanors.
It's hard to knock heroes, especially those who have achieved god-like status. Fans are known to go to insane lengths to defend their idols. I could go on and recount 'His Airness' Michael Jordan's missteps into gambling, girls, and baseball, or pillory a local hero (who has since found religion) whose former lifestyle centered on gambling and womanizing, but that would be inviting heated debate -- and possibly death threats. I may be assuming too much about my blog's influence and reach, but I still want to be doing endurance sports well into my seventies (and possibly eighties). That would be a tad difficult to do if someone suddenly fed me some lead for breakfast one morning.
But what about retribution or chastisement? What price do these fallen demigods pay for their thoughtlessness and indiscretions?  Aside from becoming a punch line and fuel for gossip, the obvious and tangible losses include product endorsements (major and sometimes irreversible), public image (mild and temporary—nothing that good PR can't fix), and personal self-worth (a toss-up — he/she either rebounds with aplomb or spirals into self-destruction).  Away from the bright lights of the arena and the prying eyes of reporters and spectators, our heroes deal with their personal demons in ways only they know. We only see the final product once they're ready for their close up.
And what of the public's reaction to such failures and fiascos?  Unlike our attitude towards disgraced politicians, we somehow assume a more forgiving and tolerant stance towards our heroes in (sports) uniform. Perhaps we would rather remember their quantifiable achievements on the pitch, pool or court, citing outstanding statistics from the record books that seem to overshadow the shocking tales of impropriety and misconduct. Again there are the staunch fans, who will dismiss those moments of weakness as exactly what they are: moments of weakness.  Give the guy a break, they'll reason.  The defense comes fast and expectedly passionate:  Nobody's perfect. She makes mistakes. He couldn't help it. She had no one to turn to. What would you do in his situation?
Because of the extraordinary feats and the oftentimes indescribable entertainment provided us by these modern-day gladiators, we are quick to dismiss their blunders, however great or small, as signs that indeed beneath all that power and precision lies a human being, capable of slipping just like the rest of us. We justify their failures, knowing that the ideal of striving towards perfection is in fact the reason why they push themselves through countless hours of training, in all kinds of weather, and risking permanent injury, if only to attain that precious point or shave off that seemingly unreachable millisecond. Because even if perfection remains elusive, its near achievement in the arena of sports, science, or life in general, is motivation enough to provide us with the hope of doing better tomorrow.
After all, we're only human.