FORMER Philippine Olympic Committee (POC) president Ricky Vargas is pushing for an age limit of 70 years old for sports officials who would like to run for a position in the national Olympic body.
Vargas, the president of the Association of Boxing Alliances in the Philippines (Abap), is spearheading the move in his capacity as chairman of the POC constitutional change committee.
"That's a critical situation because there are also many in the organization who are past 70 and want to continue to take on an elected position," said Vargas during Tuesday's Philippine Sportswriters Association (PSA) Forum via video conference.
Vargas, who stepped down as POC president last year, said he the International Olympic Committee (IOC) has the same age limit for officials. The boxing president added the change is not meant to remove those officials aged 70 and above from the organization, but to allow younger people to lead the organization.
"In the IOC, that is the same limit they set. It's not asking them not to run or be involved in the POC. It's asking them to say, 'Baka puwede na kayo to give way to the younger generation, 40s, 50s, and give them an opportunity to run the organization and you can be the elders," said Vargas.
Continue reading below ↓
Recommended Videos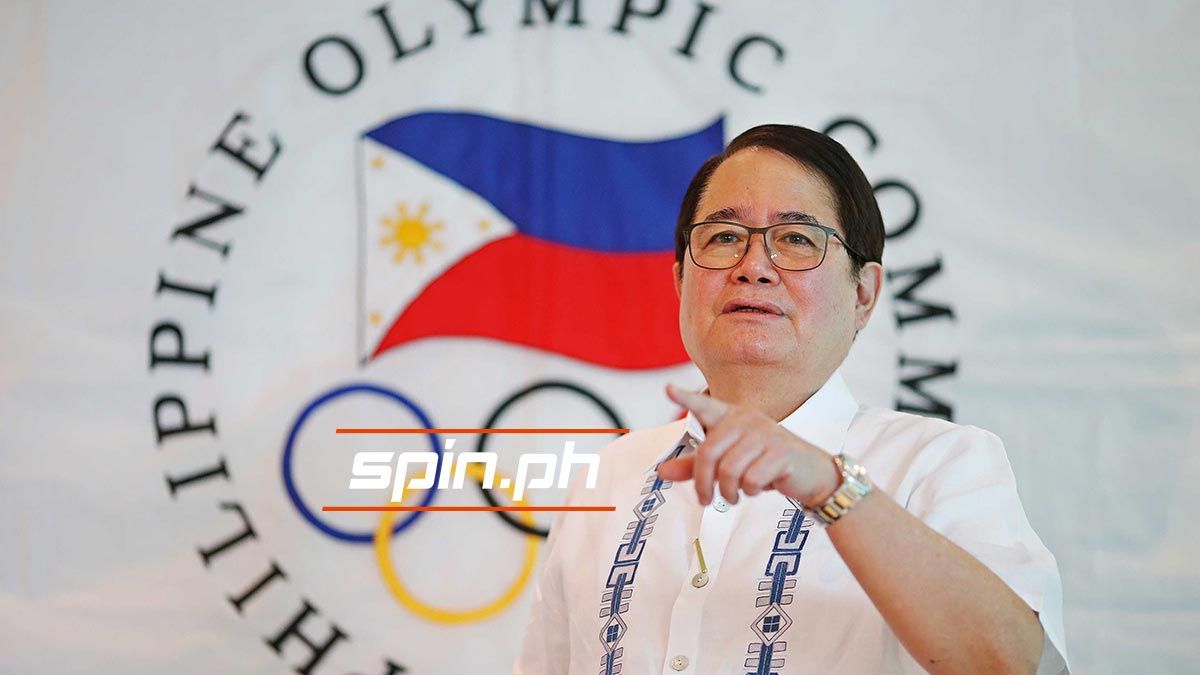 The committee is set to meet this week to approve the amendment, which will be later passed on to the POC board and the general assembly for ratification.
Vargas' move is expected to be a contentious issue due to a number of sports officials who will no longer be eligible to run if the age limit is instituted.
"Ang pinakamabigat is the 70 years old. Rightfully so, there are seniors in the organization that wants to continue to serve. And their continued serving is good for the NSAs. Whether they want to continue to serve as a volunteer or want to continue to serve as a volunteer, director, and officer of the organization," he said.
"Some people say it's very limiting. Why are we limiting this position? There are many people who wish to run. That will go through the committee hearing," Vargas said.
Vargas hopes the constitutional change can be made before the POC elections, which is usually set in November of an Olympic year.
"Sana mangyari 'yun," said Vargas. "Wala namang masyadong problema 'yung changes. The mains discussion will be on the age limit of 70 years old."
Aside from the age limit, Vargas is also pushing to bar national sports association officials from assuming positions in other NSA. He also wants NSAs disenfranchised by their international federations to be automatically disaffiliated with the POC.
"In the constitution change, kapag incumbent ka, hindi puwedeng two or three (NSAs). You choose one NSA as a qualification.
"Kapag nadisaffiliate ka na sa IF, ang nangyayari you still continue to be a member. Ang tinitignan namin, if you are disaffiliated by the international federation that is affiliated sa IOC, maybe we should be able to disaffiliate you also in the NOC," said Vargas.
Vargas said he is still open to suggestions about his proposed changes. POC board members Prospero Pichay and Cynthia Carrion have already suggested that the age limit should only be for the positions of president and vice-president.
"It's a long process of this getting approved. This is two years in the making because of all the suggestions that are coming in," said Vargas.