THE Philippine Olympic Committee (POC) finally showed a hint of unity following Friday's extraordinary executive board meeting and president Abraham 'Bambol' Tolentino is optimistic about the future.
After another meeting last week was called off due to lack of quorum, 10 of the 13 board members were present during the Friday meeting that saw no objections to Tolentino's appointments to key positions in the Olympic body.
Aside from Tolentino, present were chairman Steve Hontiveros, treasurer Julian Camacho, board members Clint Aranas, Cynthia Carrion, and Robert Mananquil, former and current International Olympic Committee representative to the Philippines Frank Elizalde and Mikee Jaworski, and former POC president Ricky Vargas.
Auditor Jonne Go took part in the meeting through teleconference.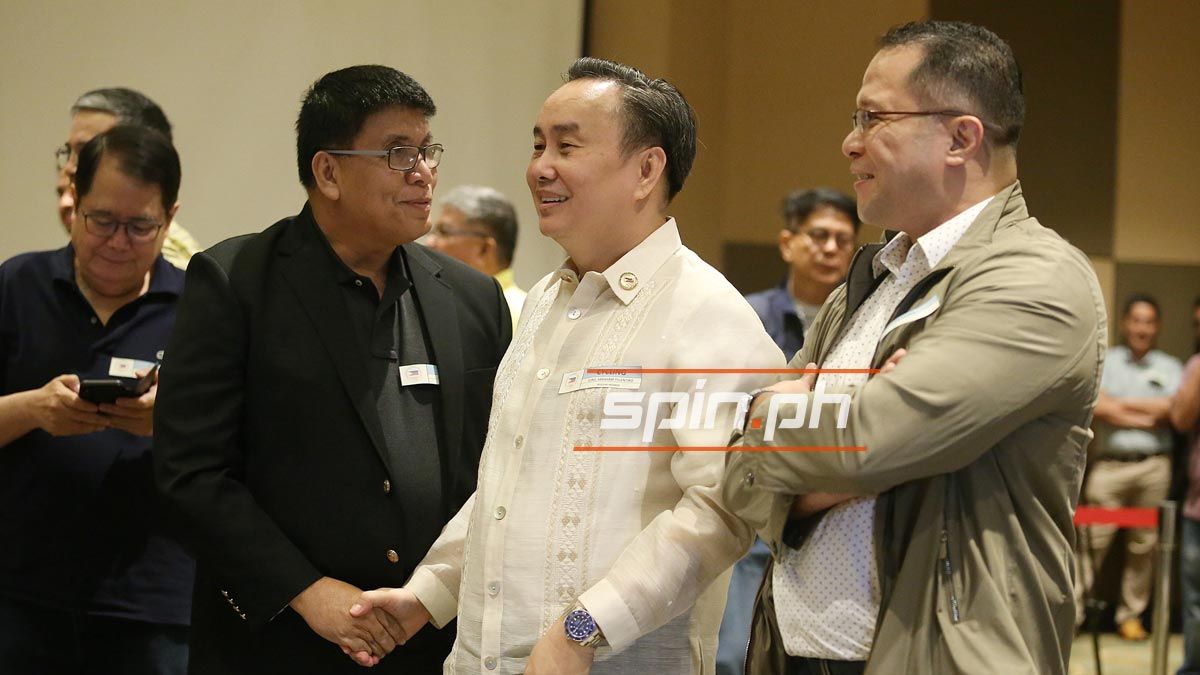 Absent were first vice-president Joey Romasanta, second vice president Jeff Tamayo, and board member Prospero Pichay, who said he had a prior engagement.
Tolentino said he was given the authority by the board to sign a tripartite agreement with the Philippine Sports Commission (PSC) and the Philippine Southeast Asian Games Organizing Committee (Phisgoc) Foundation.
According to reports, the tripartite agreement indicates that the POC will serve as a guarantor to the undertakings of the Phisgoc in relation to the country's hosting of the 2019 Southeast Games.
The Phisgoc Foundation became embroiled in controversy after its formation as well as transactions it entered were questioned, with a rival group in the POC saying it was formed without the board approval.
But all that seemed to be in the past now. Or at least that is what Tolentino is hoping for after months of upheaval following the resignation of Ricky Vargas as president.
"Very united. Very cooperative. All prayers were answered," said Tolentino.
The formal signing of the tripartite agreement is slated on Wednesday at the PSC office.
"It was already united so tuluy-tuloy na 'yan," said Tolentino.
Football secretary general Edwin Gastanes was appointed as the new POC secretary general, with the appointment of Ormoc City mayor and fencing president Richard Gomez as deputy secretary general also approved by the board.
Tolentino said he is planning to appoint another deputy secretary general for administrative purposes.
Recommended Videos