CHICAGO - I pride myself as a problem solver who can sort things out through either old-school logic or meticulous deduction.
But I need help here. I am struggling to comprehend what the hell just happened at the Philippine Sports Commission (PSC).
After hearing whispers of a possible shake-up in recent weeks, I woke up the other day to the stunning news that turned what I thought was just an office break room rumor into a shocking reality.
After a mere four months in office, the shortest in PSC history, Noli Eala is out as chairman.
This one carried the pain and sadness of losing a loved one. Gone too soon, from a vantage point where he had already done so much, and with plenty more to give.
But why?
With a myriad of conspiracy theories in play, I asked Kom Noli himself to provide some clarity. He politely declined and swifty took the less traveled high road.
ADVERTISEMENT - CONTINUE READING BELOW ↓
Selfless until the bitter end, Kom Noli chose not to throw a lit match into a seething, hissing powder keg.
He decided it was best to rather count his blessings than wail about his misfortunes. And he sure isn't going to burn a bridge he might cross again.
WITH THAT INFORMATION STREAM SEALED, I DID MY OWN DIGGING. AND HERE'S WHAT I FOUND OUT.
The PSC chairman serves at the pleasure of the president. And one thing is clear amid all the fog: Eala did not do anything to displease Bongbong Marcos. This was allegedly the handiwork of a few of the president's men.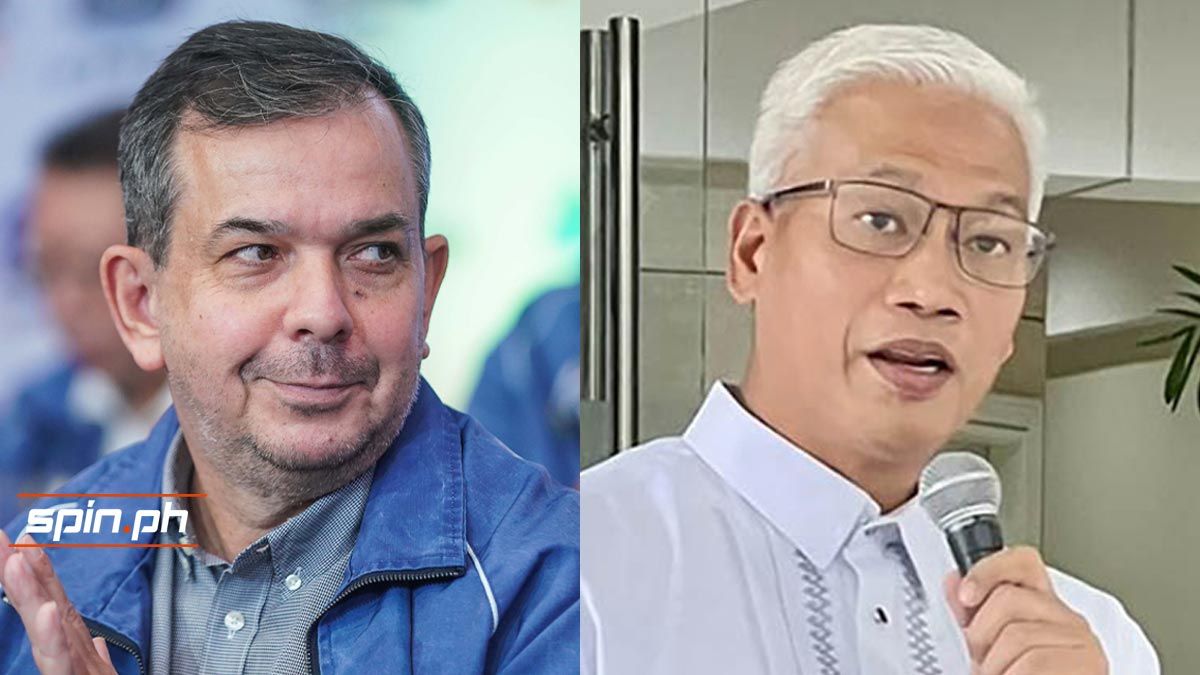 Which is unfortunate because Eala, a former PBA commissioner and SBP pillar, is immensely qualified to run the PSC.
And, assuming loyalty and affiliation were a job requirement, Kom Noli had those boxes checked as well.
He campaigned voluntarily for BBM since his run for vice president in 2016.
And in the 2022 palace push, Eala hosted rallies in Quezon city and Laguna and interviewed Marcos on TV twice on Power Play when no one else dared for fear of public bashing.
Apparently, memories fade when election season ends.
The only "fault" Eala did was being appointed by the President during the tenure of former Executive Secretary Vic Rodriguez.
So when Rodriguez suddenly exited Malacanang, some 1,500 appointments were reportedly affected, Eala's included.
Like so many others who will hear by the end of the month that their government positions need to be vacated, the PSC chair was a casualty of people in power bickering and the victors reallocating sensitive positions to friends and allies.
ADVERTISEMENT - CONTINUE READING BELOW ↓
In other words, this was the political equivalent of a drive-by shooting. And Eala et al are random victims.
IT'S SO DISAPPOINTING GIVEN THAT THIS ADMINISTRATION RAN ON A CAMPAIGN PREMISED ON UNITY. THIS PSC MESS DOES NOT UNIFY, IT ONLY DIVIDES.
After hitting the ground running following his assumption to the post last August, Eala had made tremendous strides to help athletes and NSAs with their needs while working tirelessly with the Senate to have a massive budget passed.
Kom Noli considered the job an honor, not a privilege. He didn't just show up, he actually came to work and even attended flag raising ceremonies on Mondays while constantly updating the public about the PSC's works on social media.
"With all humility, I can say that I gave dignity and respect to the position of Chairman. As I leave, I am at peace knowing that in the months I served, I cared for all our athletes and Philippine sports like no other," Eala said in a prepared statement.
ADVERTISEMENT - CONTINUE READING BELOW ↓
Sadly, he wasn't necessarily given the dignity of a graceful exit and was treated like a meaningless, feelings-less pawn in a political gambit.
Sports is often a microcosm of life, an old adage says,
If our leaders are capable of committing a nasty turnover in affairs concerning sports, I shudder at the thought of what disaster may await in real life issues such as health care, the economy and corruption.
God bless our Republic.