JAKARTA — Margie Didal hopes her gold medal in the 2018 Asian Games will change how skateboarding is perceived back home.
The 19-year-old Cebuana on Wednesday won a gold medal in skateboarding women's street event, where competitors did acrobatic moves while weaving through ramps, stairs, and railings, among others.
The product of Lahug Night High School in Cebu City said she hopes her Asiad victory will raise the profile of skateboarding as a legit sport the same way Efren 'Bata' Reyes and Co. changed people's perception on billiards.
Didal said skateboarders doing dangerous stunts in the streets also face the risk of being arrested by cops.
"Sana mag-iba tingin ng tao sa skateboarding," said Didal in an interview with Aaron Bayato of Radyo Pilipinas in Palembang. "Babaguhin natin 'yung laro. Need natin ng support nila. Sana 'wag na tayo hulihin sa daan."
Didal said now is the time for officials and fans to embrace the sport since skateboarding is now part of the 2020 Olympics calendar.
The daughter of a carpenter and a street vendor selling 'kwekkwek' near the Concave Skate Park in Lahug, Cebu City said her exposure in the X-Games as well as the 2018 Street League Skateboarding Open in London gave her a much-needed confidence boost leading up to the Asiad.
"Biggest skateboarding event in the world 'yun," said Didal.
Didal has been skating for seven years and she was so hooked that she admitted cutting classes to skateboard with friends.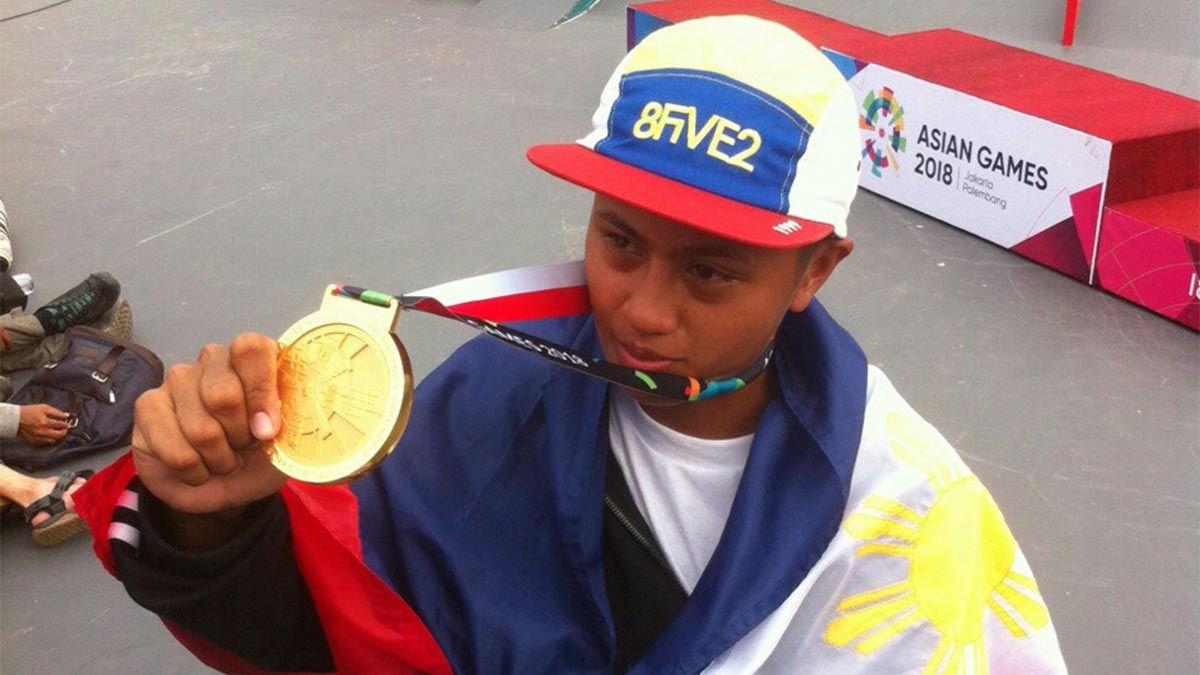 "Pero mabait po ako na anak sa mga parents at kapatid ko," said Didal, the fourth among five children who now stands to receive incentives amounting to P6 million from the government and private sponsors.
Didal said she also viewed skateboarding as fun - even in the heat of competition.
"Enjoy lang, kulit kulit lang. Wag isipin ang kaba. Wag isipin 'yung event, ineenjoy lang," said the Cebuana.
Recommended Videos