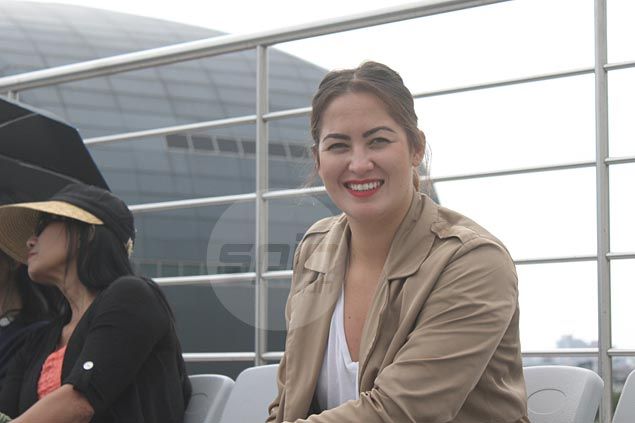 INCHEON, South Korea — Race car driver Michelle Bumgarner is here in the Asian Games, but she will not be vying gold for Team Philippines.
She is here to support boyfriend, national tennis player Ruben Gonzales.
Bumgarner has been a fixture at the Yeomurul Tennis Center stands in every match of the Philippine men's tennis team to support Gonzales, the top singles player of the country who also competes in the ATP Challenge Tour.
When asked about their relationship and how it started, Bumgarner said she and Gonzales have been a couple for just four months after they met in Indianapolis.
"We met Indiana. I didn't know him here in the Philippines. We met in Indianapolis. I live there. Parang small world," said Bumgarner in a chat with Spin.ph before Gonzales plunged into action with Treat Huey in the doubles of the team event against Chinese Taipei on Sunday.
Bumgarner and Gonzales may be in different sports but, surprisingly, they have something in common that a few Filipino sports fans know.
The 25-year-old Bumgarner has made a name as the only Filipina race car driver competing in the Pro Mazda Championship racing circuit. Unknown to many though, Bumgarner played tennis in her younger days before pursuing a career in racing.
That's where the connection with Gonzales was.
"We realized we knew the same people back home because I used to play tennis. I know a lot of tennis people in the Philippines," Bumgarner said.
Bumgarner said she still plays tennis from time to time.
"I just chose racing dahil not a lot of girls are into racing. I thought it was much better. But I played tennis naman from time to time," said Bumgarner, who is a big Roger Federer fan.