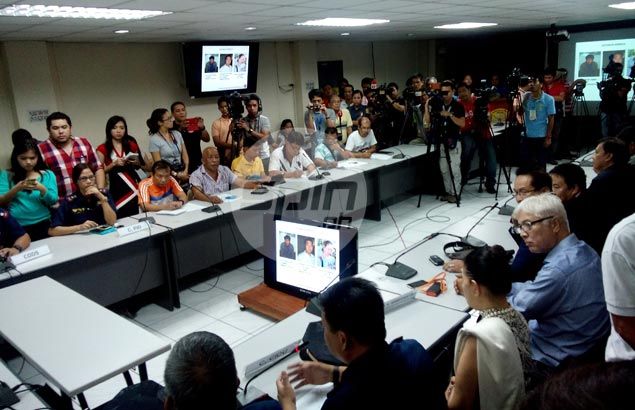 IT was an emotional day for the family and friends of race car driver Enzo Pastor as the race for justice for his death nears the finish line.
Although police already announced a major breakthrough in the probe into the June 12 killing following the arrest of the alleged mastermind and gunman on Wednesday, the loved ones of the late driving champion are still left searching for answers.
Enzo's father Tom said the police "did a good job" after the big break on the case, but added he and his family are concerned for his two grandsons, aged 5 and 7, who are with their mother, Dalia Guerrero Pastor, whose whereabouts are unknown.
Police are looking for Pastor's young widow after claiming they have established that she and alleged mastermind Sandy de Guzman were in a romantic relationship prior to Enzo's death.
It is for this link that Dalia has been tagged as a primary suspect in her husband's murder.
"Until they are all in jail, I will not think we will receive justice," the elder Pastor told reporters.
[See In shock twist, police link Enzo Pastor's wife to race car driver's slaying]
Pastor said he plans to continue the projects he and his sons have started to promote international racing in the country such as the NASCAR V8 events.
"I hope so. The sponsors are dictating where to go so I hope they would be helpful in motorsports development… We were trying to bring back the Philippines on the roadmap of motor racing," the former race car driver said.
Enzo was transporting an Asian V8 stock car to the Clark Speedway when he and his assistant were waylaid by the suspect at an intersection along Congressional Avenue. He had just finished a successful leg in the Batangas Racing Circuit and was en route to Pampanga for the next series.
ADVERTISEMENT - CONTINUE READING BELOW
Aside from the officers of Task Group Enzo, Tom Pastor also thanked President Aquino and Davao Mayor Rodrigo Duterte for pushing for the resolution of the case.
Enzo's mother, Baby, expressed her gratitude to the investigating officers and asked that they be transparent in their ongoing investigation.
"We are here today to find out who these three people are. We request honesty… (we ask) that you do not divulge to the press what is not real or true or else it might jeopardize the investigation. We are looking for justice. We want closure," she said.
Marc Thomann, Enzo's chief mechanic and close friend, remained optimistic.
"We are all very happy with the developments and also in shock with the details as well. We are still waiting for the official results, but this is a very happy day for us and a great occasion for our justice system," he told Spin.ph.
The Pangasinan-based engineer was one of those who fulfilled his friend's wish of having his ashes placed inside one of his race car's engines and revved to full power.
"If reports are to be believed, it's sad to note that my friend's life was worth that much to them … I would have given all my financial wealth and more if it means Enzo's life would be spared. I am still praying that the case gets solved without leaving any stone unturned," he said.
 "We are almost there … my only wish is that we will all find peace in our hearts after this," he added.