PERSISTENCE is a trait that helps you win at anything — including that coveted job. This is something Angelika Schmeing, better known as Angelicopter, knows very well. The 29-year old single mom and former co-host of a morning drive radio show tells us how her media career was sparked by a unique morning habit.
"It was an accident how it started. I was a regular caller of Good Times (on Magic 89.9), I would call before on my way to work," shares Angelicopter. When the show needed someone to pinchhit for one of its female co-hosts, she then got her big break. "I did it for a week then they asked me if I would consider doing it [regularly]," she recalls. Angelicopter then resigned from her marketing gig and began to find her niche in broadcasting, a task she says appealed to her personality. "I'm the type of person that when I commit, I commit one hundred percent and I don't want to fail. I go all the way."
When it comes to romantic relationships, Angelicopter also brings the same attitude. "You do whatever it takes to make it work," she says. The single mom says that women like her who juggle career and parenting duties don't have time to play mind games.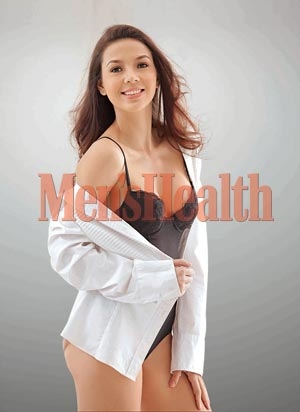 "We've been there, done that, and we don't want to beat around the bush," she says. If you're interested to pursue someone like her, it's important that you have the right approach. "I just want a guy to confidently ask me out. Walang paligoy-ligoy," she adds. Remember also to temper your expectations. "If your approach is way too romantic right away for me, it will fail in the sense that if you don't click you may not be able to become friends after. But don't forget initially that you establish the intention that you're actually interested [to get to know her better]."
For her to see your sincerity, consider skipping the fancy places. Angelicopter believes that how you carry the date will ultimately help put you in her good graces. "It doesn't have to be an expensive date. If you're sitting down eating and conversing, that's when you connect, it has to be comfortable. I'll let you take the lead and see kung comfortable ka o hindi." Also, being a gentleman — with chivalrous deeds like opening doors or pulling up chairs for her — ups the ante. "Plus points yun, women don't look for that anymore. When someone does it for us, whoa! You get reminded that there are still chivalrous men," she adds.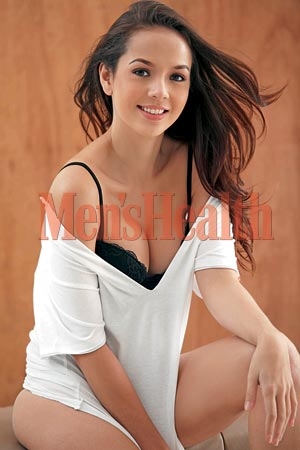 Once you've established a good rapport with her, it's imperative that you also keep up with the other facets of her personality.
For Angelicopter, who's into boxing and plyometrics, being active is a start. "It doesn't mean that you have to be an athlete. I need someone who's also into his health and fitness." She believes that it will highly benefit your time together. "The thing is when you exercise, and you're fit, you're happy. You have more energy to do stuff. When you're happier, we'll be okay," she says.
As your relationship progresses, remember that women like Angelicopter have numerous responsibilities. Showering her with extra special care helps ease the burden, she says. "Girls just like to be treated like princesses. Give us attention, lambing, we just want to laugh."
"I commit one hundred percent. I don't want to fail. I go all the way."