WHO would have thought that a young boy who once rode slow-moving carabaos and pumped water from artesian wells in Semirara in Antique would one day find himself behind the wheel of one of the fastest cars in Indy Lights, roaring down the track at a couple of hundred miles an hour?
This is the story of Neil Alberico.
In the 1980's, Nora Panganiban was one of thousands of young nurses who sought a more prosperous future for herself and her family. She was part of an exodus aimed at filling the demand for health-care professionals in New York. That generation showed the world how gentle, caring, compassionate and hard-working Filipinas are. In spite of the hardship, being alone in a foreign land, Nora braved the cold weather and alienation, and carved a place for herself in her profession. And, as many young immigrants in America do, Nora found love, got married, and started a family.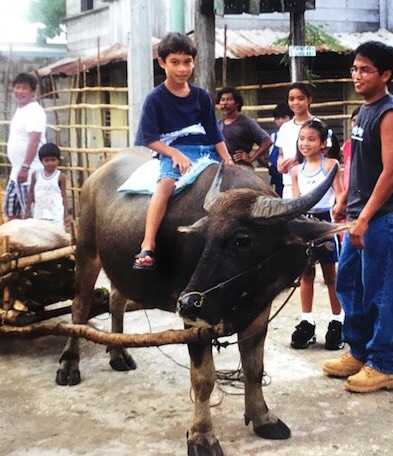 Continue reading below ↓
Recommended Videos
Moving to Los Gatos in Santa Clara, California, Nora saw a suitable environment for her little son, Neil Alberico, to discover what he wanted in life. But, as many fierce, determined Filipino mothers abroad are inclined to do, she insisted that Neil grow up with Filipino values, and not just by eating adobo and sinigang, but by being proud of where they are from. This included regular trips home to Antique, where Neil Alberico immersed himself in a slow-paced rustic environment, and saw little else on his vacations. He did chores, played outdoors, and even learned how to make the local breakfast staple, pan de sal.
"When I was a kid going back to the Philippines to visit family, it was more of a vacation to me," Neil recalled. "We hung out at the beach, ate amazing food, rode motorcycles, and made pan de sal with the bakers at my Tita's bakery. My cousins taught me how to say, "Puwede na ba kaming gumawa ng tinapai?" to the bakers so I could help them bake first thing in the morning. I loved pan de sal so much when I was a kid; actually I still do!"
The grown-up Neil is able to juxtapose his mother's past life, and the one she has given him. It has broadened his perspective, and deepened his appreciation even more.
"Now, going back as an adult, it's a whole different experience. I now understand what life was really like on the island, it was tough, and still is," Neil explained. "This whole time, my mom was showing me how extremely blessed I am, she was teaching me to be grateful for the life that I live, and that I should share these experiences with others."
At a young age, Neil Alberico learned what he wanted to be: a race car driver. But as many young boys eventually outgrow their infatuation with fast cars, Neil grew into his. He was soon driving anything with wheels that moved fast, from motorcycles to go-karts, and is now a respected Indy Lights driver under Rising Star Racing.
"We first approached Neil because he was fast and flamboyant behind the wheel of a car. Neil is much more than that. Outside of the car, we found a young man of character and a sense of caring," recalled Art Wilmes, founder of Rising Star Racing. "I think his most special traits are those gained from his Filipino heritage. As I learn more about the culture of the Philippines and its welcoming people, I see that influence in Neil. Neil is just a race car driver when he is in the car. He is just a special person when he is outside of he car. That is the Filipino within him."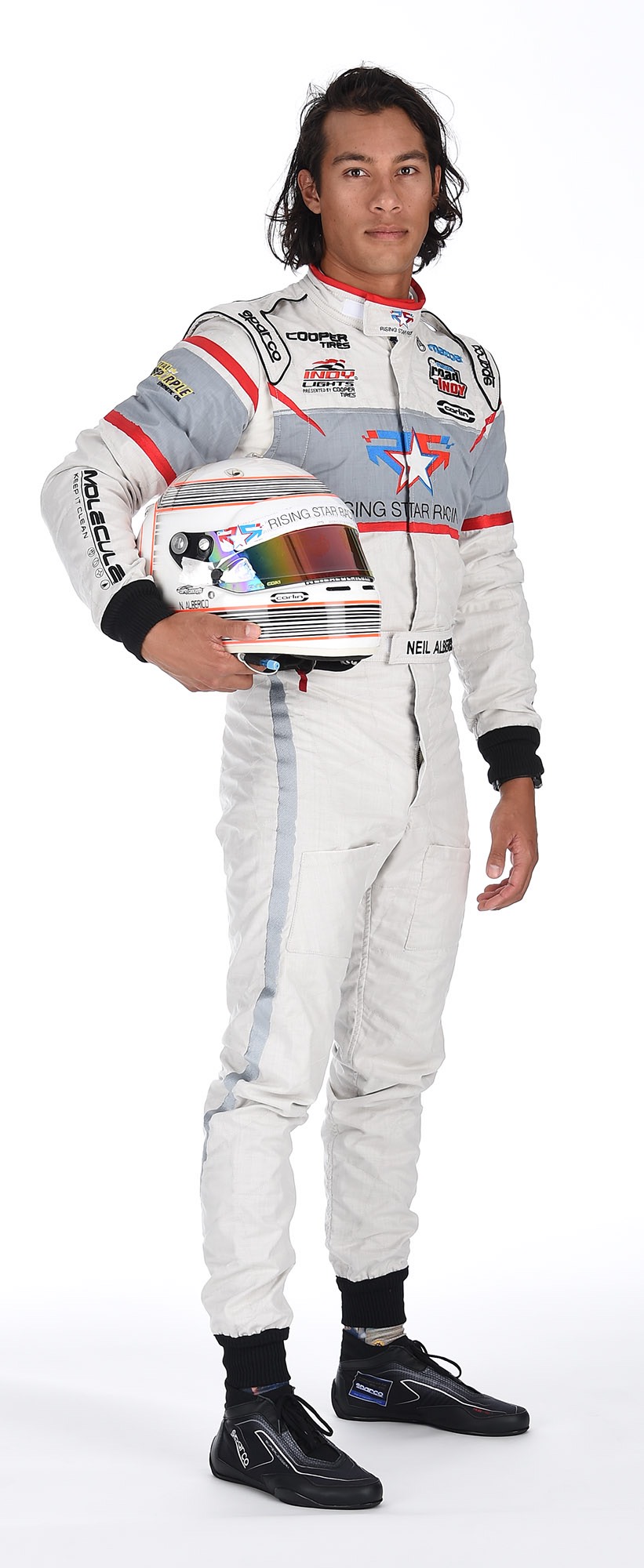 As a driver, Neil is fast, always has been. But he has also been unwilling to take shortcuts, play dirty, even if other drivers sometimes do. Falling back on his values, he understands being competitive also carries a certain responsibility to do things the right way. And that is how he is going to compete, cleanly and with honor.
Every passion carries a price, and unlike in other sports where you can just pick up a ball, bat or gloves and walk to the nearest rec center and play, car racing - especially open-wheel - is an expensive sport. For the past couple of years, Neil and his team have been traveling for face-to-face meetings with sponsors across America and in the Philippines to support his dream of driving IndyCar. It is an expensive dream, one that will take tremendous effort on and off the track to achieve. But Neil is both determined and fearless, and has the example of a strong, tireless mother to keep him going.