REMEMBER how Jon Jones knelt down at the center of the Octagon at UFC 214, holding back tears after reclaiming the undisputed light heavyweight belt against Daniel Cormier?
Remember how he battled back from dark depths only to rise again and defeat his rival in spectacular fashion?
Remember how we all sang his praises for his remarkable comeback and placed him back at the top of the pound-for-pound rankings?
Well, erase all that. In the words of Nelly: "It was only just a dream."
Looking back, it was almost too good to be true. After years of self-inflicted embarrassment — a hit-and-run, a stripped title, cocaine usage, drag racing, dick pills, and more — Jones made a triumphant return to the Octagon to beat bitter rival Cormier via knockout.
It was the perfect redemption story.
"Anybody at home who let yourself down, you let your family down, you let your parents down or your co-workers down, you let yourself down, it's never over. As long as you never quit, it's never over," Jones said after his memorable win.
ADVERTISEMENT - CONTINUE READING BELOW ↓
If this were a movie, then you could've rolled the credits right then and there, and everyone, even Jones' haters, could've walked away with a great lesson: Anyone can make a comeback. But in classic 'Jonny Bones' fashion, he had to ruin an otherwise awesome story.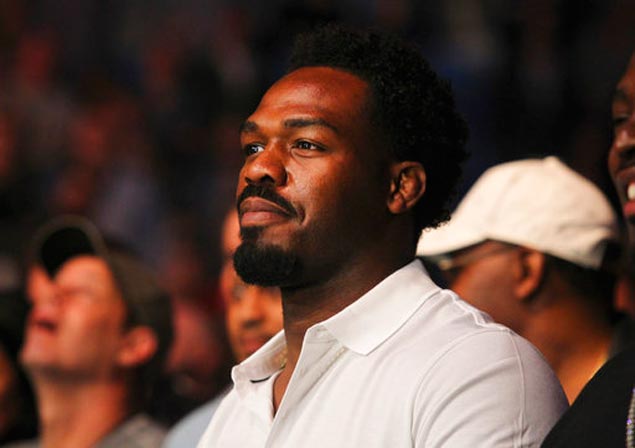 It was recently reported that Jones tested positive for a banned substance ahead of UFC 214. TMZ, which was the first to report the news, said that Jones tested positive for the anabolic steroid Turinabol.
Additionally, UFC president Dana White confirmed Jones' failed drug test but did not specify what banned substance caused the infraction; he also denied prior reports that Jones had been stripped of his title.
According to a UFC statement, the failed drug test was collected at Jones' weigh-in on July 29 (US time), the night before he defeated Cormier at UFC 214.
There's no word yet on the repercussions of Jones' actions, but things aren't looking good. After his first failed drug test in mid-2016, which was caused by an unmarked sexual enhancement pill, Jones was suspended for a year. Based on the UFC Anti-Doping program, multiple offenders can face a suspension twice that long.
With another lengthy suspension pending and with his legacy shrouded in bad decisions made outside of the Octagon, Jones' story stands as one of the greatest self-inflicted downfalls not just in the UFC, but in sports history.
ADVERTISEMENT - CONTINUE READING BELOW ↓
By contrast, Ronda Rousey's fall from grace came at the hands of superior fighters — opponents who exposed her lack of striking prowess and mental resilience. Other fighters have tainted their own images through steroid use or questionable decision making, but none of them were the unbeaten, promising, pound-for-pound champ that Jones was.
Now, instead of becoming an inspirational story of how you can bounce back from adversity, Jones' story instead serves as a cautionary tale of what too much success too fast can do to you.
Instead of being a source of motivation, he's become an anecdote in the book of things not to do:
"See kids, talent is not enough; you need to stop making stupid decisions if you want to reach your goals."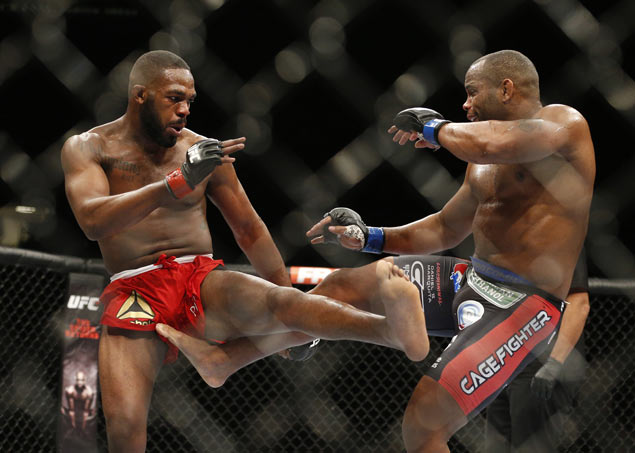 ADVERTISEMENT - CONTINUE READING BELOW ↓
To put it simply: Jones is his own worst enemy and his greatest adversary; not Cormier and not Alexander Gustafsson. Jones is unbeaten, and his God-given physical attributes, talent, and potential are put to waste because of his inability to stay the course. And though many fighters and non-fighters have made mistakes before, it's hard to make excuses for 'Bones.' After all, how many second chances can a guy get?
Right now, as we await Jones' statement on the matter and the consequences dealt out by the powers that be, it's uncertain how Jones' career will pan out or how it will be remembered. But for his own sake and for those who still believe in him, let's hope that he stands by what he said inside the Octagon at UFC 214:
"As long as you never quit, it's never over."
Gab Pangalangan is the founder and president of DojoDrifter.com, the Philippines' ultimate source of the latest MMA news, trends, training updates, and insights. He's also a judo and jiu-jitsu champion.
ADVERTISEMENT - CONTINUE READING BELOW ↓