JENEL 'The Demolition Man' Lausa is coming off a successful UFC debut in Melbourne, Australia, where he bested Zhikui Yao in a three-round battle. However, had his parents not fled his hometown of Negros, then he may be fighting a very different battle today.
Even before he was born, Lausa's uncles already had plans for him: that the latest addition to their clan would one day join them in the New People's Army (NPA), the armed wing of the Communist Party of the Philippines.
"NPA yung mga tito ko," shares Lausa. "Sabi ng Mama at Papa ko, kaya kami umalis dun kasi sobrang gulo, nagre-recruit [yung NPA] ng mga bata."
To ensure that he and his siblings would take a different path, Lausa's parents relocated to Concepcion, Iloilo. Little did they know then that this was a move that would set their son on a journey towards the pinnacle of combat sports.
A Fighter's Journey
At 16 years old, Lausa took up boxing after being invited by a friend to try it out, and the guy was a natural. He said he fought 57 times as an amateur boxer before making his MMA debut with the URCC, fighting on the 'Bacolod Brawl' card in 2011.
Continue reading below ↓
Recommended Videos
Although victorious in his debut, Lausa considered quitting MMA altogether believing the sport won't enable him to make enough to earn a living.
That was until he met Rene Catalan, then-member of the national wushu team and currently an MMA fighter for ONE championship.
It was Catalan who invited Lausa to join the national team and move to Manila. Lausa made the move armed with high hopes for a brighter future, but the transition was anything but smooth.
"Class C ako nun [sa team]," he shared. "Kapag Class C ka, parang ikaw lang taga-linis doon."
That stint lasted three months before Lausa decided to become a boxing trainer at Team Insider Gym in Makati. From there, he signed with Guam-based promotion, Pacific Xtreme Combat (PXC), and the rest, as they say, is history.
After nearly three years and four victories with the promotion, he won the PXC Flyweight belt in January 2016 over Team Lakay's Crisanto Pitpitunge. He then went on to win the Philippine Boxing Federation super bantamweight title over Jon Jon Estrada less than six months later.
It had been a rollercoaster year for 'The Demolition Man' at that point. Little did he know that things were about to get a little crazier.
In September 2016, it was announced that Lausa had signed with the UFC. He made his debut in November in Melbourne and won impressively, taking virtually zero damage and winning via unanimous decision.
Now the fourth homegrown Pinoy to fight in the UFC, and only the second to win inside the octagon, Lausa seems primed and ready to represent the Philippines in the sport's biggest stage.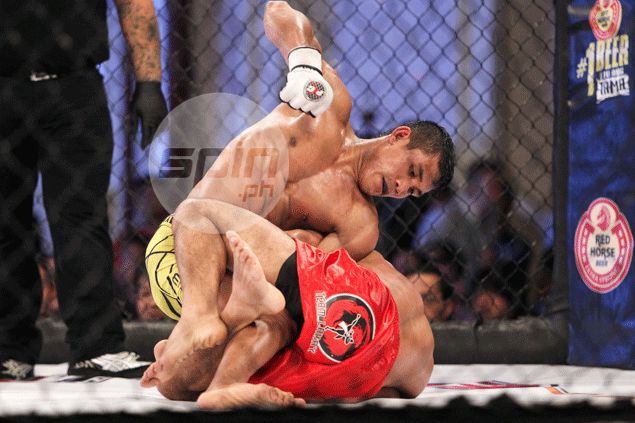 The Fight He Chooses
Instead of using armed rifles in combat, Lausa is fighting using his fists to provide for his family. This is what he whole-heartedly chooses to fight for.
"Masaya ako [na hindi ako nag NPA] kasi siyempre, mahirap din yun," he said. "Hindi natin alam anong magiging buhay natin dun."
"Ginagawa ko to dahil sa pangarap, para mabigyan ng magandang kinabukasan yung pamilya ko," he added.
Lausa could've ended up on a very different path, but he's making the most of this one.
The flyweight from Iloilo now has big plans to make a splash in the UFC. And according to his wife Hannah, Jenel is more than equipped to achieve any goal he sets his sights on.
"Every time I look at him at this level already, I'm in awe and very happy for him," she shared. "He's a very driven person and very hard working. He's a positive person and I admire that. When Jenel has a goal, he sets himself to that goal, and he does everything to reach it."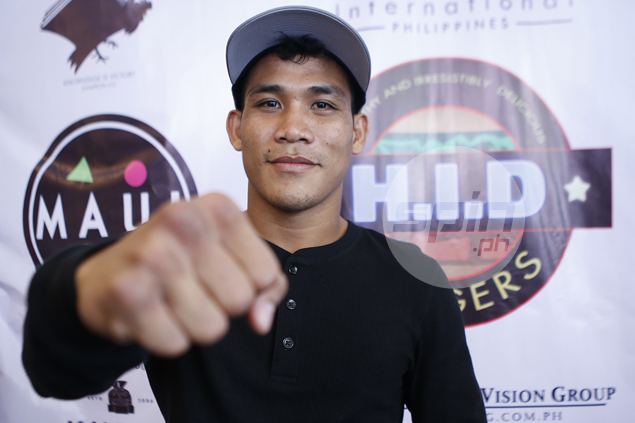 Much happier with the battles he faces now in the Octagon, Lausa is focused on achieving his goals in the sport and making a meaningful impact in society.
"Goal ko talaga maging world champion, at makatulong ako sa pamilya ko, at sa kapwa natin na Pilipino na mahirap," said Lausa.
Gab Pangalangan is the founder and president of DojoDrifter.com, the Philippines' ultimate source of the latest MMA news, trends, training updates, and insights. He's also a judo and jiu-jitsu champion.