RONDA Rousey, who is scheduled to appear on the cover of the latest issue of ESPN The Magazine, opened up on the recovery process after her stunning defeat against Holly Holm in UFC 193.
A portion of the interview dwelled on how the former UFC bantamweight champion is recovering from her first mixed martial arts (MMA) loss at the hands of multi-titled Holm in Melbourne, Australia.
"It might be three to six months before I can eat an apple, let alone take an impact," Rousey said, describing her emotional state as "really f—king sad."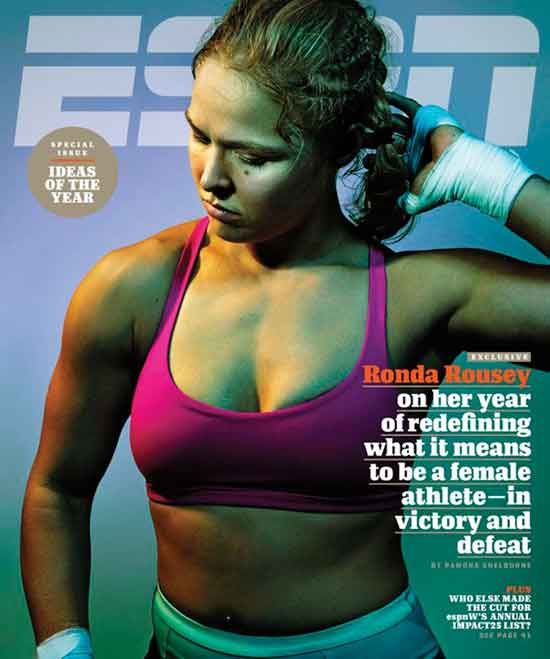 The 28-year-old fighter is currently on a 60-day medical suspension after she took a nasty kick to the head that left her sprawled on the canvas, but she remains hopeful of getting her career back on track.
Continue reading below ↓
Recommended Videos
Rousey tallied an undefeated streak of 12 victories (nine via submission) before the shocking setback last month.
"Maybe I can't do it all before my prime, before my body is done. But f—k it, maybe I can."
UFC president Dana White and even Holm have gone on record saying that they are all for a rematch.