JOSHUA Pacio bounced back in the most devastating fashion as he finished countryman Roy Doliguez in the second round of their preliminary fight in One: Legends of the World Friday at the Mall of Asia Arena in Pasay City.
Pacio connected on a well-timed spinning back fist 38 seconds into the second round to score the amazing knockout finish and get back on track following his loss to Hayato Suzuki in Macau last August.
The Team Lakay standout feigned a low kick, fooling Doliguez who initially tried to block the attempt. As soon as Doliguez bit, Pacio's fist was already connecting on his face leading to the finish.
Pacio improved to 10-2 as Doliguez dropped to 7-5.
"He's a southpaw and I just tried to connect on my right hand," Pacio said afterwards.
"It's up to One who I fight next, but this win proves that I'm still on top of the division," he added.
Gina Iniong also ended up victorious after dominating Pricilla Gaol in the first fight of the undercard.
Iniong worked on her ground and pound before trapping Gaol's hands, allowing her to rain down punches on her helpless opponent, with the finish coming in the 2:12 mark of round two.
Continue reading below ↓
Recommended Videos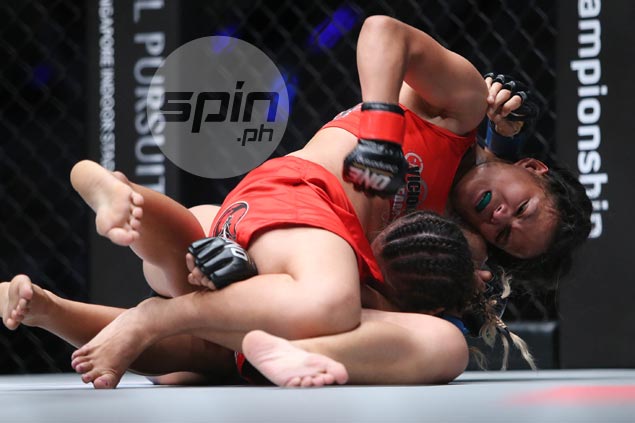 Two Chinese stalwarts also ended up victorious as Peng Xue Wen finished Phat Soda as Xie Chao stopped Kelvin Ong.