DESPITE being one of the most accomplished stars in Philippine mixed martial arts history, former ONE Lightweight World Champion Eduard "Landslide" Folayang is excited about what the future holds for him in ONE Championship.
In fact, he's just one of the many athletes who have remained committed to a training regime despite the uncertainty and restrictions the COVID-19 pandemic brought to the Philippines.
"As much as possible we want to keep the momentum going, and regardless of what happens, the most important thing is to keep your eyes on the goal. Regardless of the situation, you have to push yourself and continue training," Folayang said.
"Of course, there'd be times when you'd feel lazy, especially when you feel like nothing's really happening. There's still no clear fight to look forward to and I think that's the most negative effect of the lengthy break – but you have to keep going."
Folayang last competed in January this year where he dropped a split decision loss to third-ranked lightweight Pieter "The Archangel" Buist in a highly competitive clash.
While the loss was heartbreaking, it only proved that the soft-spoken wushu artist from Baguio City can still contend with the division's best, despite being in the business for more than a decade and having 19 bouts in ONE.
Continue reading below ↓
Recommended Videos
"You can only say that you're done when you cannot hang with them anymore," Folayang said.
"When you look at the results and it's not that close anymore, maybe that's the time to hang it up – but I believe I still have a long way to go."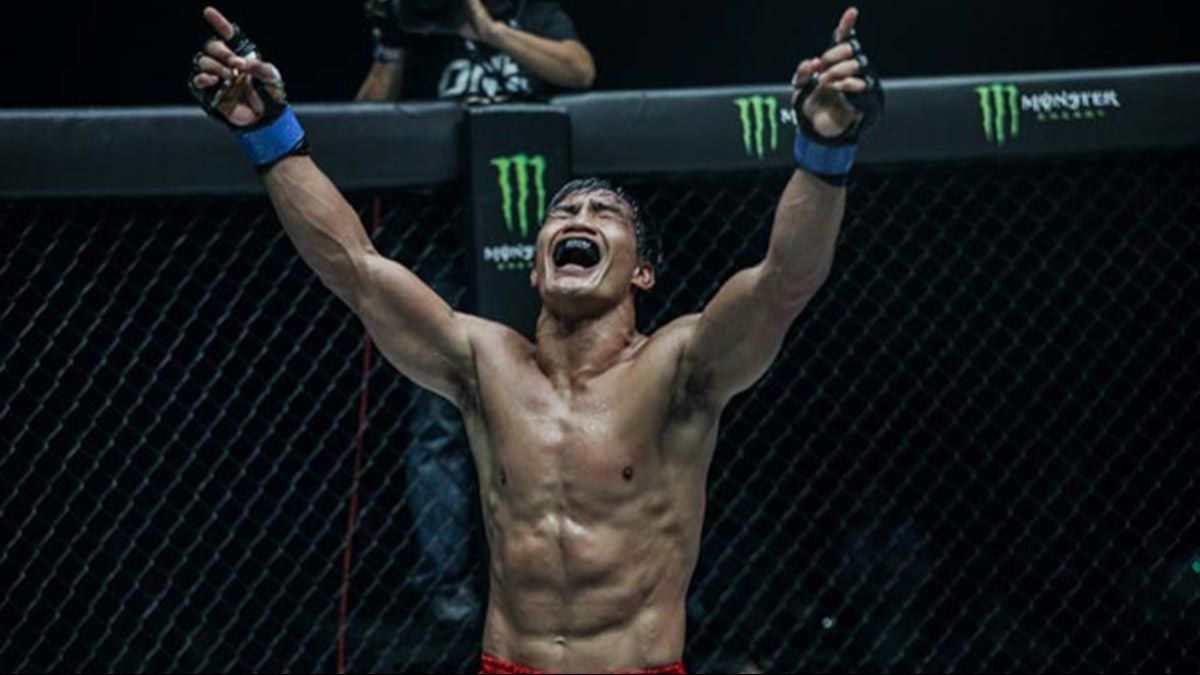 One look at the division and it's clear: Folayang's weight class remains the most competitive in The Home Of Martial Arts.
With ONE Lightweight World Champion Christian "The Warrior" Lee, number-one contender Iuri Lapicus, legends Eddie "The Underground King" Alvarez and Shinya "Tobikan Judan" Aoki, and grizzled vets in Buist and Saygid Guseyn "Dagi" Arslaniev, there are still plenty of excellent matchups for Folayang.
Considering the current landscape of the division, the 35-year-old has no plans of walking away just yet.
"I think that's also one of the motivations I have. I am in a stacked division, and I am really motivated seeing all these hungry lions who want to make a name in the division," Folayang said.
"That's what drives me to do my part, that in the next few bouts I still get to show what I'm really made of."
Aside from his own personal gain, Folayang wants to keep going to show and inspire the next generation of athletes in the Philippines.
"There are a lot of upcoming fighters here, and I want to be a role model to them and show them that even though I have already won the title, I am not letting up and I continue to move forward," he said.
"That's what I want to do now, set a good example more than my previous achievements and more than the words that I'm saying."
Catch ONE: REIGN OF DYNASTIES on 9 October for free by downloading the ONE Super App.
___
Spin fans unite at the Spin Viber Community! Join the growing community now and complete the experience by subscribing to the Spin Chatbot.