"FIGHT hard, fight clean, fight fair."
This is what veteran MMA referee 'Big' John McCarthy says before fighters touch gloves inside the octagon. Unfortunately, these instructions are often lost even among the world's top fighters.
Anderson Silva, Vitor Belfort, Lyoto Machida, Frank Mir, Chael Sonnen — these are just some of the big names in MMA that have been tarnished due to their use of banned substances, including performance enhancing drugs (PEDs).
The latest name to be added to that list: pound-for-pound great Jon 'Bones' Jones.
On Wednesday (Thursday, Manila time), the US Anti-doping Agency (USADA) announced that Jones had been flagged for a potential violation based on an out-of-competition sample collected on June 16, 2016. This prompted the removal of Jones from the main event of UFC 200, which happens on July 10 (Manila time), for the undisputed light heavyweight title.
It came as a shocker to everyone, including Jones. On Thursday, he addressed the media in Las Vegas with tears streaming down his face. He explained his side of the story, asserting that he wasn't a cheater, and that he would fight the USADA findings to rectify his name and status in the sport.
Whether or not Jones will be successful in his plea remains to be seen, but one thing is for certain: USADA is changing the game, but it won't always be pretty.
Continue reading below ↓
Recommended Videos
Birthing pains
In July 2015, the UFC enlisted the help of USADA, an independent, non-profit, non-governmental agency, to help clean up the sport. It has since implemented more stringent drug testing among UFC fighters, increasing the frequency of random drug tests and banning the use of testosterone replacement therapy.
Since then, fighters like Holly Holm and Conor McGregor have each been tested 13 times, as per Jonathan Bradley of FOX Sports. USADA has also conducted 450 tests in the first quarter of 2016 alone.
The effects of this more frequent testing are apparent. First of all, there's the physical manifestation, as fighters who usually appear muscle-bound and ripped at the core began sporting near-dad bods inside the Octagon.
However, the biggest blow of the stricter testing hasn't been to the bodies of the fighters but to their reputations.
Take Anderson Silva, for example, who was exalted for years as the greatest fighter of our generation. In 2015, he tested positive for the steroid Drostanolone and was suspended for a year. This, as expected, called into question the legitimacy of his past wins and his 7-year reign as the UFC's middleweight champion.
In Jones' case, we find the former champion facing a suspension of up to two years, and his reputation (whether he is indeed found guilty of taking PEDs or not) will likely forever be tainted.
Fighters left and right are getting caught, suspended, and pulled from fight cards just weeks (or even days) before their scheduled bouts. This has left many MMA fans wanting, disappointed that they won't be seeing their idols in action anytime soon.
USADA has no doubt disrupted many of the UFC's plans, but for fighters and fans, there's definitely a silver lining.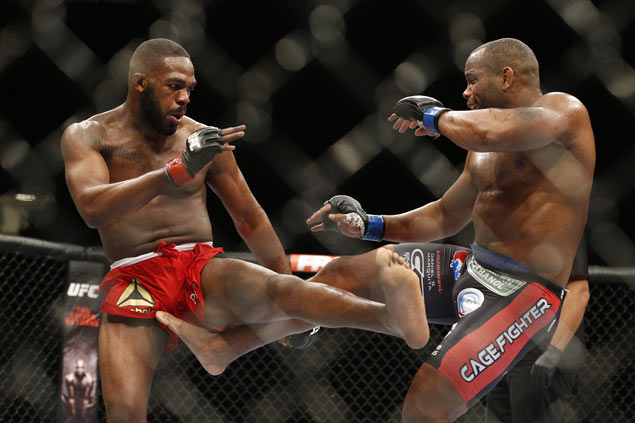 A cleaner sport
In 2013, long-time UFC welterweight champ Georges St.-Pierre walked away from the sport and vowed never to return unless the UFC buckled down on doping among its athletes. Lo and behold, the man known as GSP has announced that he wants to return to the Octagon, and it could be a reflection of USADA's impact on the sport.
In light of the changes that USADA has implemented, fans have lost some key match-ups and fighters that they've been dying to see. But in the end, all of this is meant to clean up our sport and to provide fighters with fairer, safer competition.
More and more fighters are being flagged for doping, and though it's hard to see right now: this is a good thing. This is a sign that USADA is doing its job well, and that MMA's war on doping is headed in the right direction.
Will MMA ever be completely clean? Much like with other sports, probably not. Some people will always look to gain a competitive edge, and even performance enhancers will evolve, making them harder to detect.
But having an independent agency implementing stricter drug testing in the UFC has made a tremendous difference in the sport's war on doping. Hopefully other promotions follow suit to take us one step closer to ensuring that athletes are indeed fighting clean.
Gab Pangalangan is the founder and president of DojoDrifter.com, the Philippines' ultimate source of the latest MMA news, trends, training updates, and insights. He's also a judo and jiu-jitsu champion.