NEVER leave it in the hands of the judges.
It's an age-old adage in MMA drilled into the heads of fighters, not only because it promotes more exciting finishes, but because it helps them steer clear from wasting weeks of suffering in training due to a flawed judging system.
MMA judging has long been an area of frustration for fighters and fans alike. In boxing, judges are focused on just one aspect of the fight: the striking. However, in MMA, there's a lot more to consider — striking, clinch fighting, and grappling on the ground — in deciding who truly won a match.
This can be very tricky, especially if the judges aren't familiar with positions of dominance in grappling. And competence in fighting techniques isn't the only thing causing confusion on the scorecards.
Determining the aspects of the fight that bear more weight is another area of concern. If you landed more strikes to the legs and body of your opponent but you wear more cuts and bruises on your face: did you win? How about if you pushed the action as the aggressor, got taken down several times, but was never really controlled on the ground, then who won?
Continue reading below ↓
Recommended Videos
Fortunately, the judging in MMA could get a little clearer. As the popular campaign slogan goes, change is coming. Or rather, change is here.
The new rules approved on Tuesday (Wednesday, Manila time) by the Association of Boxing Commissions (ABC) aim to add clarity to these ambiguities.
It was ruled that grappling and striking will be the top criteria considered when scoring a round. Only when these two are equal will aggression and control be considered.
Judges will also be asked to look at dominance, duration, and impact (aka damage) when deciding if a round should be scored 10-9 or 10-8. If a fighter was ahead in two of those areas, then that round could be considered 10-8 in his favor. And if a fighter is ahead in all three areas, then he must be awarded a 10-8 round.
Impact or damage from strikes will also be looked at differently. Instead of looking at the accumulated 'damage' inflicted by a fighter at the end of the match, the immediate impact of his strikes will be considered.
With clearer standards as to what constitutes a 10-8 (even a 10-7) round, there's a possibility that we see less razor-close decisions in MMA. Take the 2011 Frankie Edgar vs. Grey Maynard 2 fight, for example, which ended in a draw.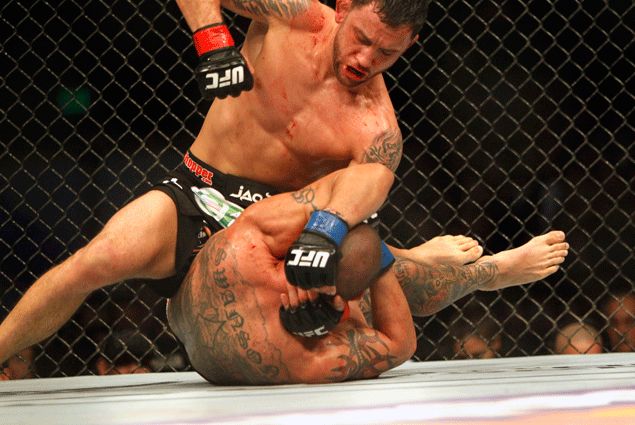 The first round of that fight was so one-sided that, with these new rules, it could've easily been scored 10-7 in favor of Maynard (instead of the 10-8 all three judges gave). That would mean the fight would've ended in Maynard's favor instead of in a draw.
Another welcome change is redefining what a 'grounded' opponent is. Before, if you were stuck in a clinch with your head exposed to knee strikes, then all you had to do was place one hand on the ground, and you'd technically be a 'grounded' fighter, meaning your opponent cannot knee or kick you in the head for fear of being penalized — giving trapped fighters an easy way out.
With the new definitions, a fighter must have both hands and feet, palm/fist down, and/or any other body part must be touching the fighting area floor to be considered 'grounded.' Only then can he/she not be struck in the head with a knee strike or a kick.
Also, simply moving your open hand toward your opponent's face or eyes will be called a foul. This is to prevent unwanted and inadvertent eye poking, which have resulted in not just breaks in action but also in serious eye injuries that have required surgery. Unfortunately for Jon Jones fans, this means more trouble to their favorite fighter, who's prone to committing this error.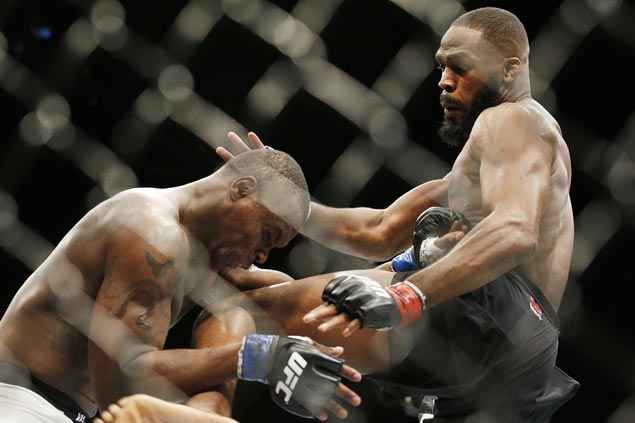 Female fighters are also protected even more by the new rules. ABC states that female fighters must wear short-sleeved (above the elbow) or sleeveless form-fitting rash guards and/or sports bras. Clothing malfunctions for female fighters have occurred several times in the past year. Ideally, this new rule helps eliminate their occurrence.
Still, even with the new rules, the sport will never completely eliminate the occurrence of close fights and draws (for all we know, these rules may even increase the number of draws). And promising as the changes in judging are, it remains to be seen if MMA judges will actually be able to apply them properly.
But what these rule changes do is allow judges to objectively score a round, and also a ray of hope that the sport is heading in the right direction for the benefit of fighters and fight fans alike.
Gab Pangalangan is the founder and president of DojoDrifter.com, the Philippines' ultimate source of the latest MMA news, trends, training updates, and insights. He's also a judo and jiu-jitsu champion.