IT used to be that runners and basketball players would find it enough to use their rubber shoes 'as-is' out of the box.
Who would think that modern technology resulting in improvements to research and development as well as materials, could result in insoles designed to provide a distinct advantage for athletes who want to run faster, react quicker and jump higher.
Select members of the sports and active lifestyle media were invited to try out first-hand examples of said technology during a presentation at the Quorum Center in Pasig City where Sports Resources, Inc. (SRI), the distributor of cutting edge athletic brands in the Philippines, test their new products.
One such brand is US-based Spenco, whose flagship products were formally introduced: the Polysorb Total Support and the Ground Reaction Force.
Intense physical activities like running and basketball demand a firm base of support with which to toe off, land, turn, and jump repeatedly. Even the most advanced running and basketball shoe brands oftentimes need additional insole support among athletes who have to deal with common injuries such as plantar fasciitis and arch pain.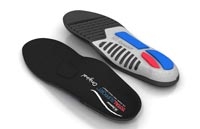 The Polysorb Total Support insole is designed for runners seeking firmer support and motion control as it reduces pronation and supination. Key features of the insole include the following:
3-Pod Cushioning Systemto absorb shock and help prevent over pronation.
PolySorb Stability Cradlefor advanced arch support and deep heel cupping.
Custom EVA Layerconforms to normal wear to match the contours of the foot.
Low-frictionAntimicrobial Top Clothto help prevent blisters and control odor.
Metatarsal Arch Supportto offload pressure from the ball of foot to help relieve forefoot pain.
Forefoot Crash Padfor extra cushioning under the ball of foot for a smooth transition to toe-off.
The Polysorb Total Support insole can also be used in tennis, basketball, and cross-training shoes.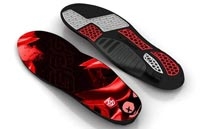 The Ground Reaction Force is designed specifically for basketball players, the GRF insole provides semi-flexible support and enhances the performance of their basketball shoes. Its advanced design increases arch support and heel support, and it improves motion control to reduce over-pronation and supination.
In fact, Spenco recently sponsored the Rain or Shine Elasto Painters who are now putting the GRF to good use in the current PBA All Filipino Finals.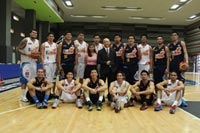 Key features of the Ground Reaction Force insole include the following:
3-POD GRF Modulation System helps reduce lateral instability and the risk of ankle sprainswhile guiding the stride
First Ray Drop Zone encourages a more efficient stride and push-off and enhances vertical leaps.
Forefoot Launch and Crash Pad that is vented for breathability and acts as a platform for active propulsion.
Metatarsal Dome reduces pressure beneath the ball of the foot.
Deep Heel Cup provides rearfoot stability and controls excessive rearfoot pronation.
Semi-rigid Arch Cradle provides midfoot support and controls excessive rearfoot and midfoot pronation.
Low-Friction Top Cloth helps prevent blisters.
Silpure Antimicrobial reduces odor.
The Spenco Polysorb Total Support insole retails for P1,275 and is available at all Toby's and RUNNR outlets, while the Ground Reaction Force insole retails for P1,495 and is available at Toby's Davao, Arena SM Mall of Asia, SM Megamall, Glorietta 2, CDO, The Block, Shangri-La Plaza, TriNoMa, and Cebu.