The STEPS PROJECT, a movement advocating better health, is set to be launched in rites to be led by its ambassador, fitness advocate Rovilson Fernandez.
This movement aims to promote awareness of achieving and maintaining an active lifestyle by moving. The movement is all about educating individuals that you can achieve better health just by making decisions that allow you to move your feet one STEP at a time. You don't have to 'intentionally exercise' to achieve better health, but you need to 'intentionally move.' Come and join the stepping community!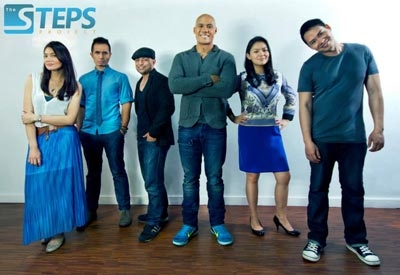 The Steps Project will be launched through an active lifestyle fair event, which is the first of its kind. This will be on May 18 at the UP Academic Oval. For every round a participant makes (by walking, running or jogging), he/she receives a colored band (which represents 2000 steps). These bands can then be exchanged for exciting treats and prizes in the fair's activity area. The more colored bands collected, the more freebies and surprises a "Stepper" can claim. 
The event coincides with the launch of a charity movement: the 10,000 slippers drive.  Everyone is invited to help organizers by donating brand-new slippers. We will be choosing our beneficiaries in the upcoming months.
Online registration for the active lifestyle fair opened last March 1, 2014.  And due to public demand, registration has been extended until May 17, 2014.  Go to www.thestepsproject.com to register or find us across Palma Hall in UP Diliman on May 17 for registration.
Facebook Page: https://www.facebook.com/thestepsproject
Twitter: https://twitter.com/stepsproject
Instagram: http://instagram.com/stepsproject