TO commemorate Kevin Durant's first Most Valuable Player award, Nike Basketball will release merchandise to honor one of its most popular endorsers.
Nike Basketball has introduced a KD MVP T-shirt and will soon unveil a "surprise KD VI NIKEiD." Nike will combine special lighting projections throughout downtown Oklahoma City on Wednesday evening (Thursday, Manila time) as a tribute.
"Kevin Durant is in rarefied company amongst basketball's upper echelon. Gaudy stats mixed with an endearing charm and an unpredictable style of play. He has the courage of a warrior mixed with the humility of a gentleman," Nike said in a statement.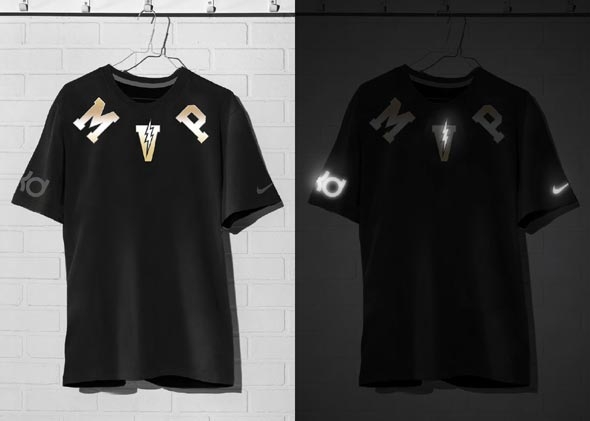 The NBA MVP is the latest award the 25-year old Oklahoma City Thunder star has collected in his career. The 6-8 forward is the 2007 College Player of the Year, 2008 Rookie of the Year, four-time NBA scoring champ and Olympic gold medalist.
The 2013-14 NBA season began for Durant last June with Nike's launch event of his signature shoe, the KD VI, in his hometown of Seat Pleasant, Maryland.
"As his journey continues and awards increase, KD has already set himself apart from the rest and is among the game's best," the statement added.