IT is a testament to the popularity of NBA superstar Kobe Bryant that despite his nagging injuries that have prevented him from logging significant playing time over the past two seasons, his signature shoes remain as hot as ever.
Such is the case in the local shoe collector scene which is abuzz with the keenly awaited February 14 release of Bryant's latest basketball shoe, the Nike Kobe 9 Elite. The shoes were released in the US on February 8.
The "KOBE Section PH" group page on Facebook, which has more than 14,000 members in the Philippines dealing with merchandise related to the All-Star Lakers guard, has seen a recent spike in traffic, mostly because of exchanges on where the shoes can be bought.
Collectors and aficionados, who call themselves 'sneakerheads,' have been chasing down rumors and calling various Nike retailers, notably Nike Park and Nike Stadium, to inquire about the availability and release dates of the much-awaited shoes, but to no avail.
"Ang labo talaga! Wala pa ring updates from Park, Stadium or any outlets," posted Aer Francisco in the group page.
"Nakita nyo na yung post ng nike basketball ph? Sabi "available now" saan kaya? Haha," added member Kris Mallari.
Premium shoe retailer Titan, owned by former PBA player Jeffrey Cariaso, even launched a contest where participants will have a chance to be present at the shoes' launch on February 13.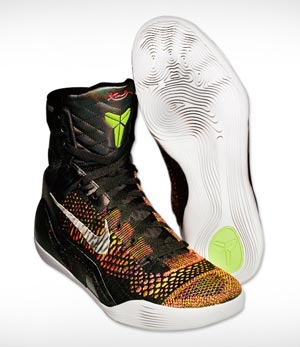 On its Twitter account, Titan posted a link to its Instagram page with the following announcement: "Here's your chance to be part of the Exclusive, By-Invitation Only unveiling of the Nike Kobe 9 Elite 'Masterpiece' on Thursday, February 13, 2014. 1. Post a photo of what you consider to be your 'Masterpiece'. 2. Describe your 'Masterpiece' in no more than 5 sentences. 3. Tag @titan_22 and use the hashtag #TitanMasterpiece. 4. Entries posted by 9:00PM today (February 12, 2014) are valid. 5. 24 winners will be selected and will be notified via Direct Message on Instagram. Good luck. For Love Of The Game."
Although notifications to the winners were kept private, a source said the event will be held at a closed-off section of the Ayala Museum at 6 p.m. in Makati City. Attending the event is also not a guarantee the shoes can be purchased at the launch.
One way to gain access for collectors is to join the Titan Players Club Elite where members are each automatically reserved a pair of newly released models. To reach that VIP status, however, one must purchase at least P220,000 worth of merchandise from the store. A standard Titan Players Club membership requires a P20,000 purchase. Members, who are given discounts and privileges depending on their level, are supposed to make a purchase at least once a month or else their membership will be revoked.     
The 'Masterpiece' version of the high-top shoe is considered a limited release and is already highly sought after by collectors and resellers.
Even with a rumored P9,995 price tag, rare pairs can fetch up to three times their original value in the collectors' market, more so if the items are connected to a player of Bryant's caliber. A seller claiming to have bought a pair from the US is selling them for P20,000 on Facebook.    
The ninth edition of Bryant's signature kicks grabbed headlines after Bryant himself acknowledged his latest signature shoe was inspired by Manny Pacquiao. The Laker superstar said he was watching the Filipino boxer train and noticed the Pacman's boxing boot.
The buzz in social media has grown since the new shoes, the first basketball sneakers made of Nike's new Nike Flyknit technology, were announced last year in the wake of the highly popular low-top Kobe 8 which has a strong following even outside the basketball community.