Read the story? Tell us what you think!
How and where can I get this?
These days, sheer talent and the right footwear can only get an athlete so far in any sport. NBA teams now look beyond a player's highlight reel and traditional box scores to measure his overall impact on the court. Everything has to be backed by data. Analytics is changing the sport as we know it.
This is where the Huawei Band 4E comes in. The performance tracker packs a lot of functions via the dual wearing mode for its size.
Slap the smartwatch on your wrist and it offers what you would expect: Daily activity tracking, sleep monitoring, and other smart features such as a life assistant. In a nutshell, it can notify you about messages and calls, give you reminders through alarms, and find your phone once you've synced them.
But what sets this smartwatch apart is the fact that you don't just wear it on your wrist. Detach the half-inch display from the eco-friendly and lightweight band then secure it to your shoe using the buckle to enable Foot Mode. That's where the magic happens.
With the help of a six-axis motion sensor, the Huawei Band 4e tracks your movements to help you level up your fitness—especially during basketball games. The watch has a mode dedicated to Basketball Performance Tracking. It offers real-time data monitoring such as vertical jumps (number, height, hang time) and basic movements (speed, distance, steps). It also records your detailed performance and provides a comprehensive analysis of your jumps, sprints, and lower-body strength.
When you're stretching and doing laps to warm up—or maybe just going for your morning run— the running function provides data tracking, which covers your footstrike pattern, landing impact, ground contact time, and cadence, among other statistics. It gathers data to tell you how to improve your running form to be safe and more efficient.
A single charging session grants up to two weeks of regular use and even 21 days in standby mode.
The smartwatch can be synced with your phone, where the data collected is reviewable through the Huawei Health App.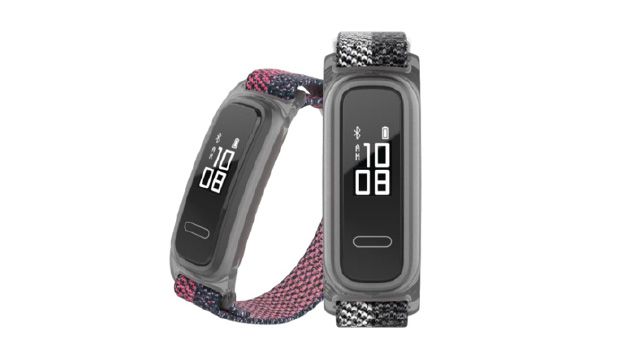 Whether you're into crunching analytics to improve performance or not, the Huawei Band 4E is the perfect companion to professional athletes and weekend warriors that want to better their game. 
You can get the Huawei Band 4e at all Huawei stores for P1,390, complete with a shoe cradle for dual wearing mode. You can also learn more about it on their website.