AS part of last year's 30th anniversary celebration of G-Shock, the popular Japanese brand will be releasing a version of its tough watch available exclusively to the Philippines.    
G-Shock recently unveiled the design of the Shock the World Manila Watch. The first Shock the World event happened in New York in 2008. Since then, it has grown into a series of events that happen simultaneously all over the world. This February, Shock the World is coming to Manila, transforming a local space into an inspiring showcase of the latest Casio G-Shock timepieces.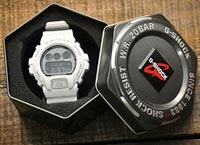 The Shock the World Manila watch comes in G-Shock's signature look, with a white exterior and red, blue, and yellow accents to reflect the colors of the Philippine flag. To commemorate the 30th anniversary of G-Shock, there are 30 red stars on the upper portion of the strap. On the opposite side, three stars and a sun can be seen to represent Filipinos.
The limited edition watch, which is based from the model DW-6900NB-7, features a mirror dial, and is shock resistant and water resistant up to 200m. It will be available in all Time Depot Stores nationwide starting March 1.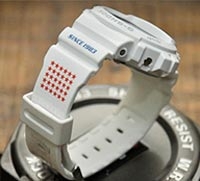 The G-Shock started with an idea by Casio engineer Kikuo Ibe to create a watch that doesn't break when dropped. G-Shock gained worldwide recognition by creating a watch that challenged the very definition of toughness and became the preferred timepiece of athletes, law enforcement, the military and outdoorsmen.
The first G-Shock model, developed in 1983, was born from the 'Triple 10' concept – 10-year battery life, 10-bar water resistance & 10-meter dropping shock resistance. And after 30 years, their objectives remain unchanged, and they are still in pursuit of the absolute toughness.
For more information, visit http://shocktheworldmanila.com