[Editor's note: We now present you the second honoree for SPIN.ph's Top 10 Sports Heroes of 2018 leading up to the announcement of our Sportsman of the Year]
JONATHAN Ng's first foray into volleyball was both brief and uneventful.
"Noong college, out of the blue, a friend who was with the Ateneo volleyball team, biglang sabi, 'Kailangan namin ng manager, if you're interested," said Ng, in a reflective mood as he sat in a corner table of a cozy Ortigas restaurant.
"So sabi ko, 'What am I supposed to do?' He said, 'nothing, just once in a while bring us to the game.' So sinundo ko ang mga players, inihatid doon, tapos inuwi ko pa sila. [That's the] job of the manager," he added, smiling.
Ng remembered very little from that accidental, one-off managerial job, other than the rows upon rows of empty seats during those volleyball games. But little did the young man know that it would be a portent of things to come.
Years later, Ng would find himself very much immersed in volleyball, both as a fan and one of the sport's biggest backers - a role that earned him a place among SPIN.ph's Top Sports Heroes of 2018 under the Sportsmen Who Make It Happen category.
Continue reading below ↓
Recommended Videos
Now the president of homegrown snack giant Republic Biscuit Corp. (Rebisco), the soft-spoken executive has put up a successful commercial team, threw his full support behind the national team, and put together what is easily the single biggest league for girls in the country.
In so short a time, the Rebisco Volleyball League has become one of the genuine grassroots-based programs in volleyball.
Every year, the RVL gives hundreds of teams around the country the chance to qualify for an Under-18 national tournament, where girls get to compete against some of the best players in their age group, including those from overseas, and possibly catch the attention of college scouts.
"The games are not only fun to watch, these games also give the girls the chance to be discovered by college teams," said Rebisco digital marketing manager and RVL project lead Kenneth Yu, noting the sprinkling of college coaches who regularly watched the games.
Ng, too, is often there at the games, but is so low-key he hardly catches attention. It isn't unusual for the company president to sometimes cut short meetings and sneak out to watch games, both of his popular Creamline team in the Premier Volleyball League (PVL) and the Ateneo Lady Eagles who he has also backed as manager since the final season of the famed 'Fab Five.'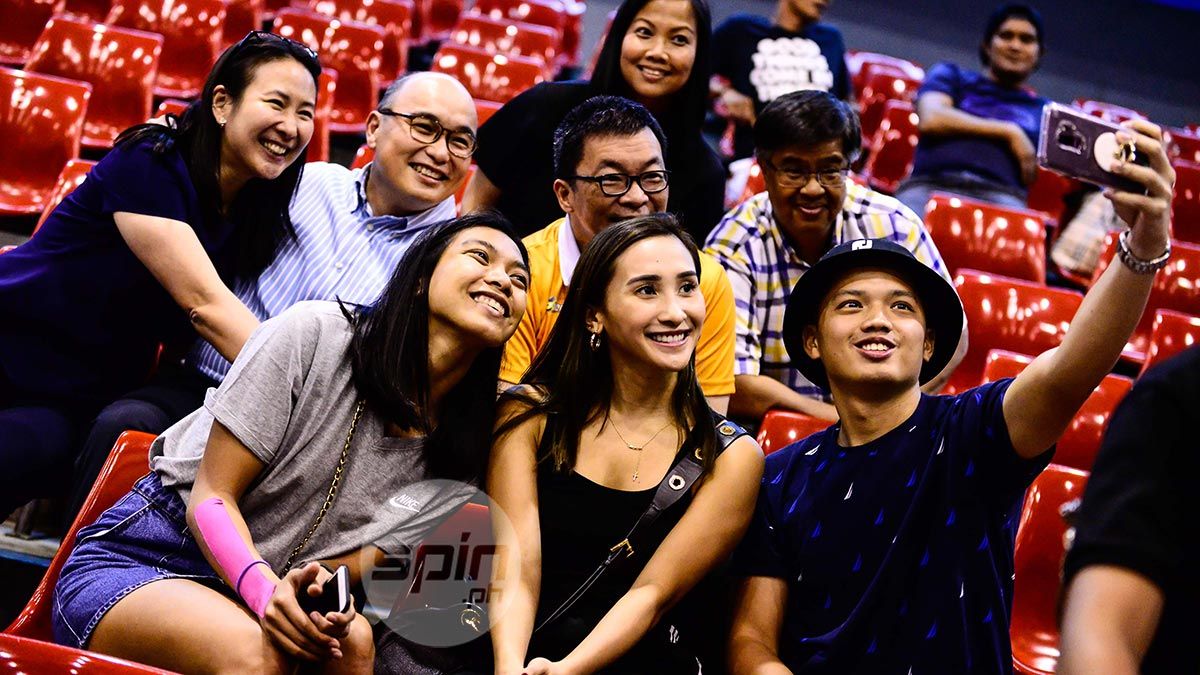 "I always credit Arthur Lim as the one who brought me to volleyball. Casual fan din 'yan when he started. Nothing to do on a Saturday, nanood lang ng game, fell in love with the game," Ng said of his fellow Ateneo alumni.
"He invited me to support the team, because at that time they needed help. So I said why not. Number one it's my school, number two it brings me back to my college days. And then sabi ko, it's an interesting sport naman."
The relationship between Ng and volleyball isn't one-sided. By watching the matches with the knowledge gained from conversations with top coaches and players, Ng's eyes were opened to a game within a game and fell in love with it.
Needless to say, the subtle game of strategies played by rival coaches - more like a chess game played not with wooden pieces but with graceful, nimble high-flying players - has piqued this golf nut's interest.
He was hooked.
"When you get to know [the coaches and players], the more you ask them questions - how they play, how it goes, and then they'll explain it to you, you get to understand it more. Then the deeper interest talaga," Ng said.
"When players watch a game, they watch positions and how they act. So ngayon when I watch, ganoon na rin ako. I don't watch the ball, I look at the players ... so you get to appreciate the diskarte, the skills they employ. There's much more going on pala."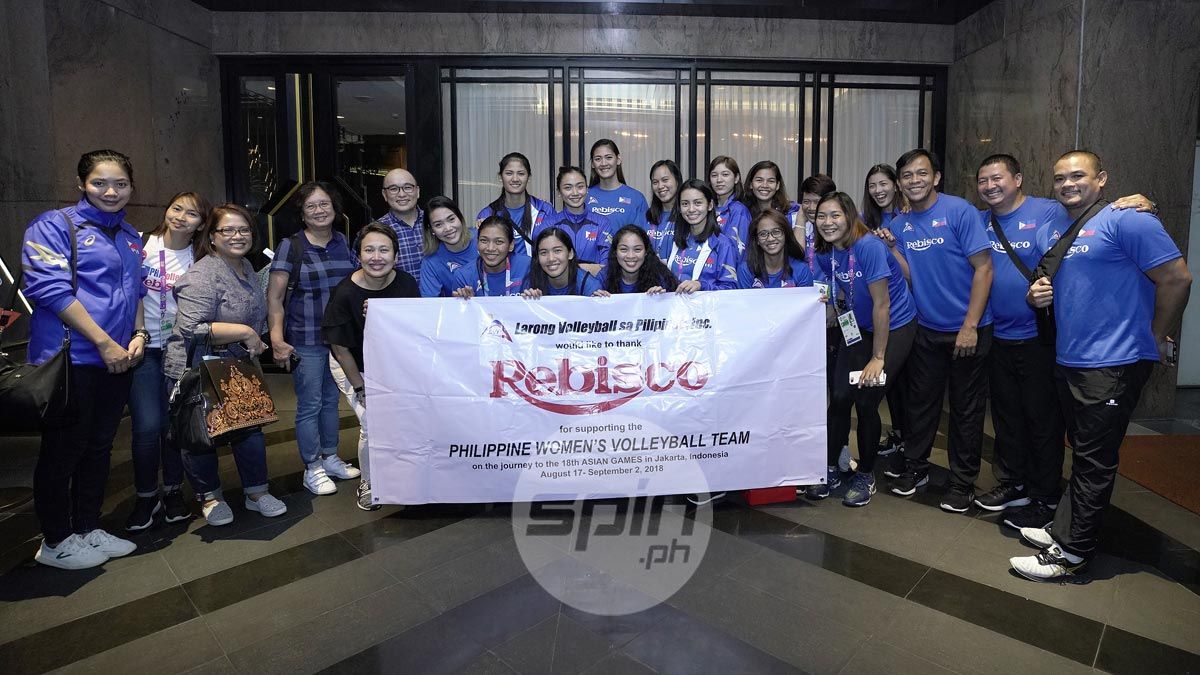 In the same way he has grown Rebisco under his stewardship, the sports patron hopes to help Philippine volleyball ride the unpredecented popularity it is enjoying, especially among millennials, and eventually make the quantum leap.
On this particular morning, he talked about standardized training for youngsters, programs for coaches, and more leagues in the grassroots level like the RVL - all geared toward narrowing the gap between the Philippines and its Asian neighbors.
The low-key executive is of course under no illusion that it would be easy, but he hopes to see the Philippine team that he wholeheartedly supports begin to make significant steps, beginning with a podium finish in the Southeast Asian Games.
"But if you go sa Asian level, you're talking about [world-beaters] Thailand, Japan, Korea, and China. So apat na yun. Pang-lima na tayo, so sana ang podium nila hanggang lima," he said, breaking into a laugh.
"It's gonna be a tall older. But if we do it slowly and we have a program in place from the grassroots level up, I think the chances of us getting there will be bigger."
He vowed to be there to help.
"For as long as the sport needs me, I'll be there to help," he assured.