Deciding to get in shape requires a sizeable amount of discipline and focus. Those who succeed are the ones who make it a point to integrate their fitness regimen into their daily schedule.

Unfortunately, this is easier said than done; the slightest change in your daily routine can halt your progress. Finding the time to exercise when out-of-town is extremely difficult.
Decathlete Jules Aquino is no stranger to working out on the road. As a captain of his own running team, he often finds himself in different locations at any given day. He also knows that the mantra "fortune favors the bold" can be applied both on and off the track, and he keeps this in mind during training and on his travels. So how does he stay in shape during his vacations? Here's what he told us:
Start the day right
"I usually start the day by making my bed. I like to keep organized and I find that making my bed as soon as I get up gets me in the right mood for the rest of the day," Jules points out. "I try to work out once in the morning and once in the afternoon, but that depends on what I have to do for the day."
Less is more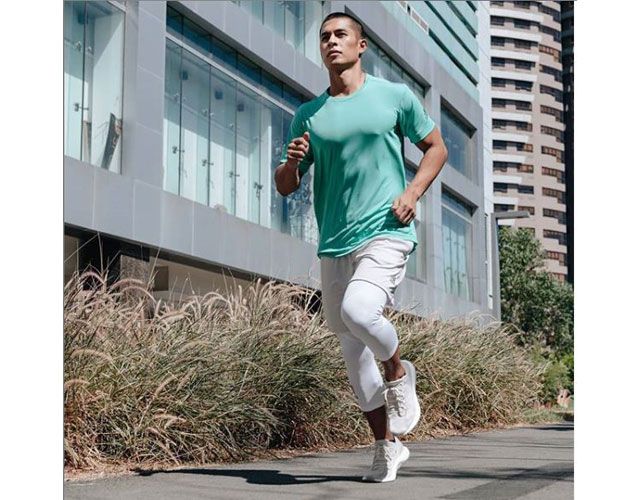 "I normally just bring resistance bands and my running shoes," Jules tells us. "But it really depends on where I'm in. There are many things you can do even if you're stuck inside your hotel room without any equipment. You can do pull-ups, push-ups, core work, plyometric exercises, box jumps, handstands. You have to be creative. If you have no space to do cardio, for example, try to go up and down the stairs."
Have the right mindset
Jules explains that being in a new environment will force you to switch things around—which can be a good thing. "Your brain makes new patterns in a new environment," he says. "The most important thing is to really have fun. Have a goal but listen to your body so your workouts don't feel like a chore." All it takes is to make that bold choice of committing to your fitness routine even if you're on vacation.
Make the journey as fun as the destination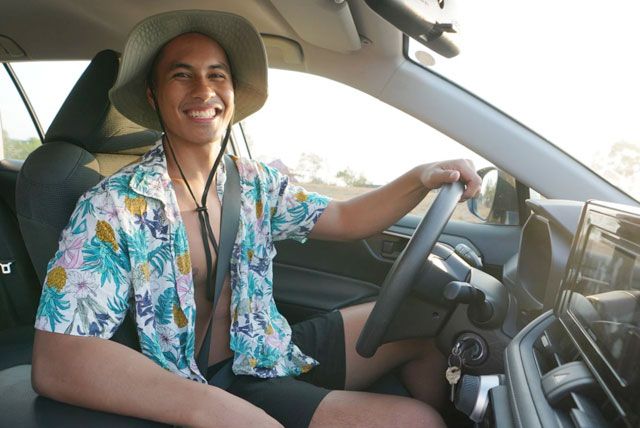 Staying motivated is essential if you're planning to continue your workout routine while out-of-town. Make sure you travel comfortably so the commute doesn't sap all of your energy. With his hectic schedule, Jules said that the perfect companion to get him from one errand to another is the All New Toyota RAV4. The seating capacity and sporty design is perfect for his lifestyle. He also keeps his spirits up on long drives by spending it with his family and dogs. "I was able to fit my two dogs and my family. It was fun," he fondly shares. "The RAV4's surround sound system is great. Good music, comfortable ride. It's all you really need to enjoy the drive."
Visit the Toyota website and follow Toyota Motor Philippines on Facebook to know more.