EVEN THOUGH Adrian Wong decided to move on to another phase in his basketball career a little earlier than coach Tab Baldwin expected, he gave the assurance that his mentor's words would always stay at the back of his mind.
"He's not going to be my coach soon, but he will always inspire me, and push me to get better everytime, and that's something I'm never going to let go," Wong shared.
The Ateneo senior will miss his supposed last playing year in the UAAP in the hopes of getting drafted in the big leagues.
Despite his surprise at Wong's decision, Baldwin couldn't help but be proud of the Blue Eagle.
"I didnt think I was going to lose him," Baldwin said. "I thought he's going to stay to play another year, but I told him I will support him in whatever he does."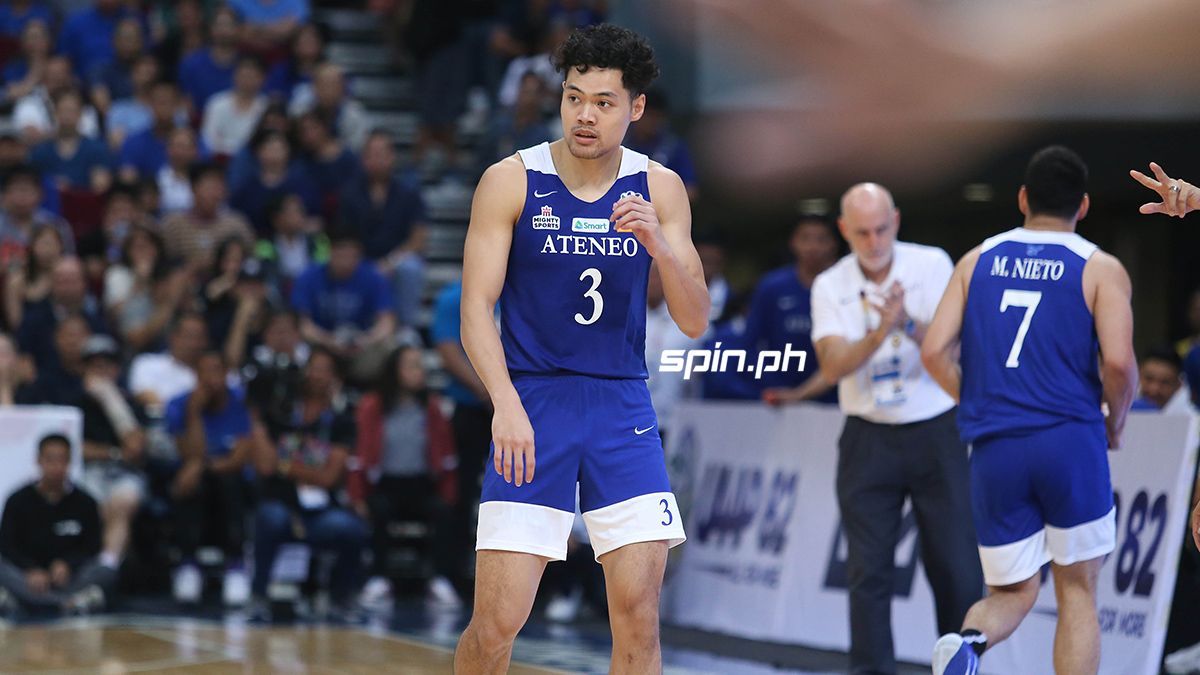 Continue reading below ↓
Recommended Videos
Speaking about Wong's skills, the American-Kiwi coach added: "Two-way players aren't around every day. He's a force at a defensive end, and such a reliable offense player when it comes to shooting. He's a star in the making. Trust me."
Baldwin confessed that he took the player's decision personally. "I haven't told him this," he said, "but it hurt when he told me he was leaving. But I told him, 'I love you. God bless and go, I will support what you do'."
While the Ateneo coach speaks highly of the six-foot guard, Wong credited his long-time coach for bringing the best out of him.
"Most of the time he's so hard on us, but to hear those words come out of him, it just inspires me to do better even though he wont be there anymore as much as before," he said.
(Update: A previous version of the story referred to Tab Baldwin as a 'Fil-Kiwi coach.' This has been amended. We regret the error.)