MICK Pennisi made a rare appearance in the PBA on Friday, his first since retiring from basketball in 2017.
Pennisi, 44, said he has been busy with life after basketball, spending as much time with his family while tending to his small poultry business. But he misses basketball enough to want to get back in some capacity,
"Just taking more duties as a husband and a father, bringing my kids to school," said Pennisi. "I have a small poultry business but I just want to get back into something that I've done for more than half of my life."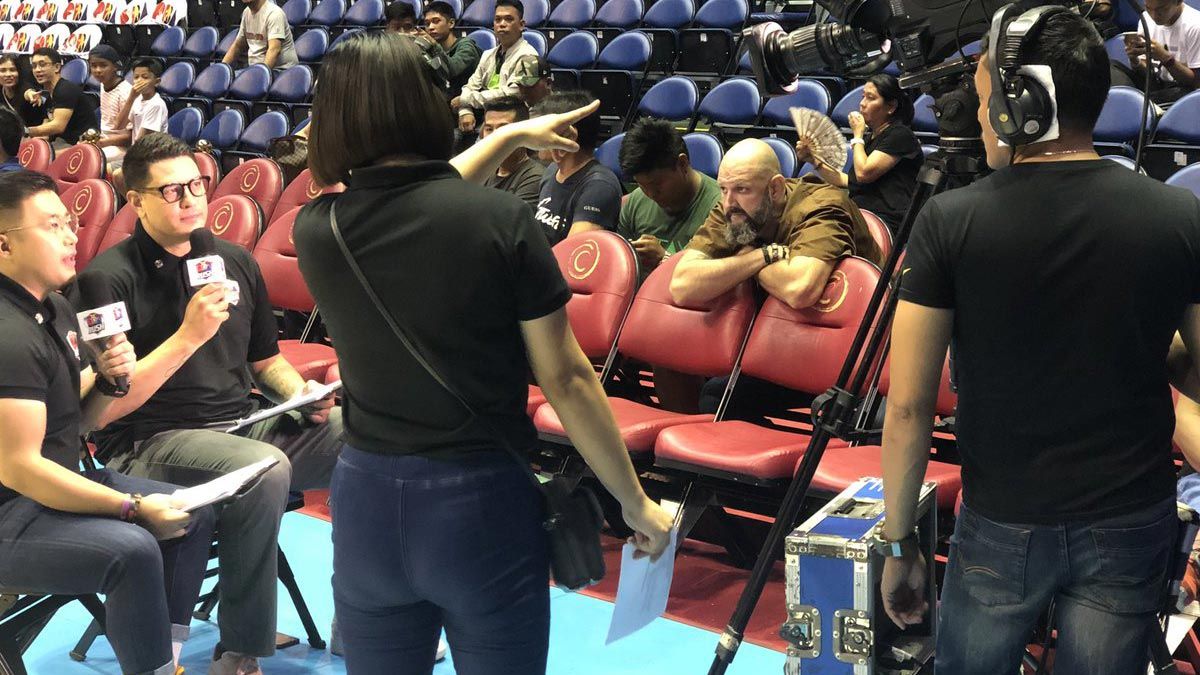 Pennisi said he is interested in doing analyst work for television, the reason he observed intently while James Velasquez and Tony Dela Cruz did the opening spiel for the PBA Rush coverage of the Meralco-Phoenix game for Cignal TV.
Continue reading below ↓
Recommended Videos
"I had a couple of years away from basketball and I want to get back to the sport that I love. I thought I would look at becoming an analyst or something like that. So I'll be on the other side of the camera one time one day," said the Fil-Australian.
Pennisi admitted he misses the PBA.
"I'm just looking and observing and just saying hello to everyone and feel the vibe of the PBA," said Pennisi. "I haven't seen these guys in a long time. It was great to catch up."
In a 17-year PBA career spent with Red Bull, San Miguel, Purefoods, Barako Bull, Phoenix, and GlobalPort, Pennisi became a five-time PBA champion and was a two-time All-Star. He also played for the national team during the 2002 Asian Games.
Pennisi noticed the game has changed a lot from his time.
"One thing I've noticed, even when I was still playing, just the level of athleticism, the quickness, the speed, it has gotten better. It is a very athletic league and getting smarter by the year," said Pennisi.
The famous flop
Aside from his potent three-point shooting, Pennisi became known for an incident on March 21, 2012 when he did a very much delayed flop after being hit in the head by a ball thrown by Petron import Will McDonald.
The video of the incident went viral and even became part of the 'Not Top 10' plays of the US version of ESPN's SportsCenter.
Seven years later, Pennisi told the back story behind the 'flop heard around the world.'
"The real story behind that is I have an agreement with my wife. Everytime I get a technical, I have to pay the PBA the fine and then me and my wife had an agreement that I have to pay her also as a deterrent from me getting too many technicals."
"Before, I was an animated and emotional player so I get quite a few technicals. When I get a technical, I don't look at my wife because my wife is going to look at me."
During the game, Pennisi said he and McDonald were getting too physical that he soon delivered a chop on McDonald, who retaliated by throwing the ball to his face.
"I gave him a 12 to 6," said Pennisi, mimicking a chopping motion. "He didn't like it and the ball got thrown in my head.
"Usually, I will confront the guy. By the time I got hit in the head, it was like I already had seven technicals. That's about P40,000-plus to the PBA and times two if I have to pay my wife.
"So by the time that processed in my head, something (in my head) said, 'Go down Mick. Go down Mick.' So I went down and the rest is history ... That's why it took too long. I had to process it in my head how much I had to play."
Pennisi did escape being fined while McDonald was penalized P20,000.
"That's the truth," said Pennisi.