YOU'VE probably been first introduced to chess—and the sad certainty you'd suck at it—at one of those nondescript barbershops by the sidewalk where your father and Lolo brought you for your first ever haircut one Sunday morning many years ago.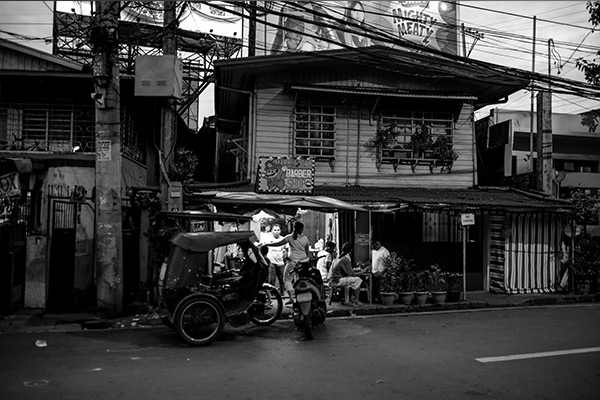 From the outside, the establishment looked nothing like those contemporary barbershops that traffic in modern flair today. But you'd soon find out that Dad and Lolo felt at home there. And so were those nameless, old grandmasters you saw and would later come to know who regularly played in a quiet corner—cigarette behind the ear, a steaming cup of Joe in one hand, and shielded by enthusiasts from all the loose hair bits that always made you sneeze.

Continue reading below ↓
Recommended Videos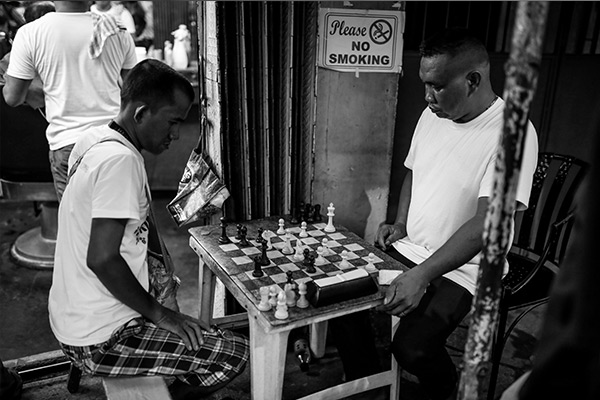 Other characters, not necessarily in need of a haircut, also frequented the place. There was the opinionated tabloid-consuming resident philosopher, an avid A.M. radio listener who always got riled up about something and would never get tired of raising a point.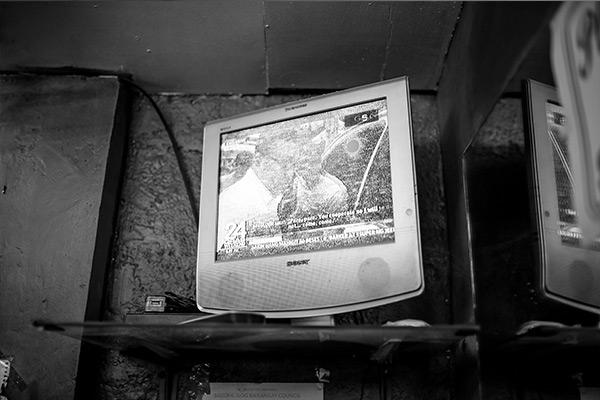 Then there was the rabid sports fan who was quick to lionize feats of both brutality and grace—from Robert Jaworski's "competitive" flying elbows to Flash Elorde's dizzying foot speed and iron chin.
And, of course, there were youngsters like you, who'd come by every three weeks or so for a trim. You never talked unless one of them OGs addressed you. The silent treatment didn't bother you one bit because listening to them as they debated about the day's raging issue—or, if they found it weirdly interesting, the shape of your head—was the very reason you kept coming after all those years in the first place.
If the experience were caught on film, the moment would most likely look and feel something like this:
Outside of family lunches and barkada birthday get-togethers, a day at the barbershop has always been a red-letter occasion for bonding among men. It's a ritual you get welcomed to the very second your soon-to-be suking barbero readies the booster seat for your comfort, your dad looking on by your side and keeping you relaxed and still. At that very instant, you become a part of that barbershop's shared history and ever-evolving story.
It's understandable many a made-for-IG-moment set in barbershops now happens in stylish men's grooming havens that wisely approximate the unmistakable aura and charisma of your old yet homey neighborhood hairstyling haunts.
On this particular Sunday, though, we choose to head out to two cramped but bustling barbershops in Pasig City to get a first-hand feel of an original's distinctive pull. And Mark Cut Barbershop and Ferdinand Barbershop do not disappoint.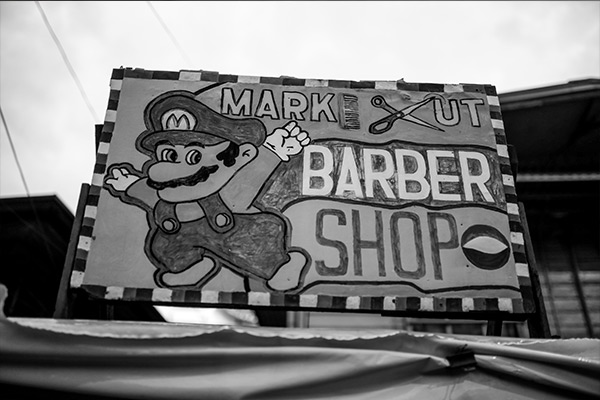 Though naturally shy, Michael, 35, loves interacting with the people he meets at Mark Cut Barbershop. "Natuto akong mag-gupit nung mga 4 years old pa lang ako," he tells us. "Tinuruan ako ng mga mga uncles ko. Masasabing mong malakas ang araw namin kapag naka-20-30 customers kami ng partner ko. P50 lang ang gupit namin dito."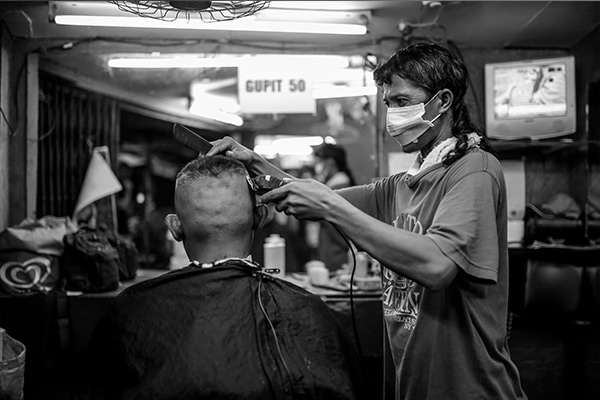 The fee, Michael adds, is enough because "di naman mahal itong nirerentahan naming puwesto and konti lang naman ang kumokunsumo ng kuryente rito—ceiling fan, maliit na TV, pang-shave, ilaw."
The shop is open from 10 a.m. to 9 p.m., but "nag-e-extend kami kapag may mga customers pa kaming humahabol. Minsan pag Saturday, mas maaga kaming nagbubukas, pero half-day lang kami tuwing Sunday para makapag-family time naman nang konti sa umaga. So sa hapon na kami magsisimula noon."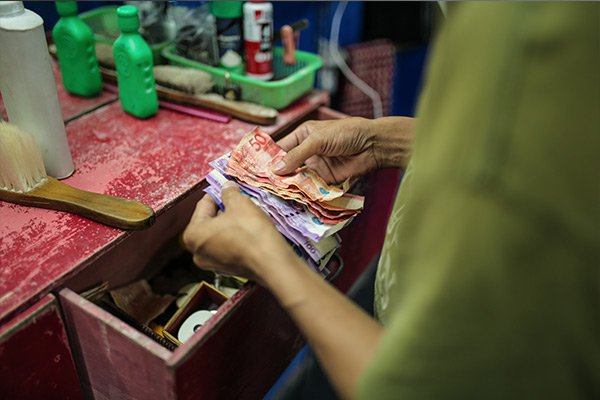 Students and tricycle drivers make up the bulk of Mark's customers. Michael swears he never backs down from the challenge of doing a haircut he hasn't done before and sounds alien to him, like the fade haircut and the undercut.
"Basta sabihin lang ng customer kung ano'ng gusto niya, makukuha ko naman yun," says Michael. "Pero mas maigi at madali kung may ipapakita siyang sample galing phone na pwedeng pag-gayahan. Kami naman dito pag may break, patingin-tingin din ng mga bagong haircuts sa Facebook para di mahuli sa uso."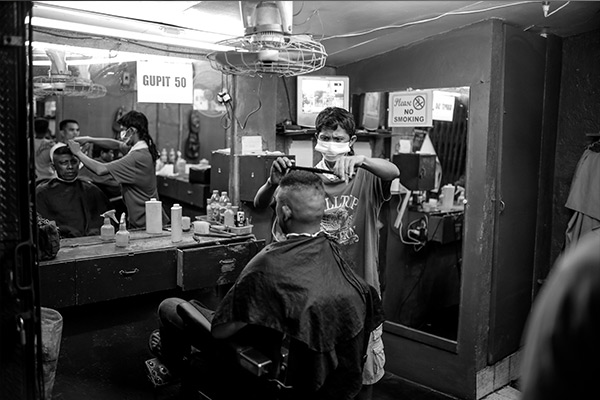 Rest time, however, hardly comes by at Mark's because of the antics of habitués who always keep the barbers engaged and entertained. "Marami kasing madalas tumambay dito para mag-chess or makinood ng basbetball o balita sa TV," says Michael. "Minsan nga may pustahan pa rito, kasi marami-raming dumadayo para lang hamunin yung mga magaling mag-chess dito."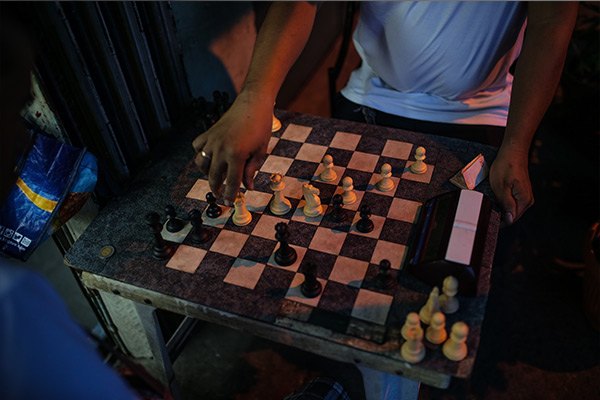 At the air-conditioned Ferdinand Barbershop, meanwhile, reticent barbers say they sometimes have no time to join in on the fun because business always comes first.
"Malakas kami pag sweldo—pag kinsenas at katapusan," shares one of them. "Makaka-50 kami madalas pag sobrang lakas at minimum 20 pag medyo alat. Tatlo kaming barbero rito pero pag sobrang busy, makakarami ka talaga. After 10 minutes sa isang customer, may tatlong bata at isang matanda na agad ang naghihintay sa akin."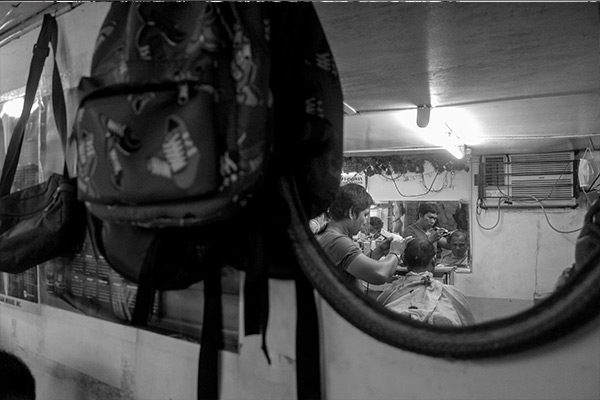 At the end of our visit, we ask Michael what's the best part of being a barber and running this joint. "Tingin ko, mas mahirap trabaho ninyo," he tells us. "Kelangan pa ninyong bumili ng mahal na camera para magkapag-dokyu-dokyu. Kami, P40 lang makakabili na kami nang maayos na gunting. Okay na sa amin yun. Makakadiskarte na kami nun."
Photography: Mark Jesalva

This story originally appeared on FHM.com.ph.
Follow the writer on Twitter: @FHMPhil