PHILMAR Alipayo and his daughter Keliana Alohi — or Lilo, for short — wake up at 4 a.m. every day to catch the sunrise.
Mom Andi Eigenmann, however, needs to get those extra hours of shut-eye, and gets up at 6:30 a.m. "She's really not a morning person," chuckled Philmar in a video interview with SPIN Life.
In this exclusive video, the two gamely chatted about their island life in Siargao. You may remember that Andi Eigenmann — a showbiz scion who once starred in primetime telenovelas — went viral recently for backriding on a motorcycle with Philmar while carrying a balde.
It's all part and parcel of living the island life… and Andi tells us that it's something she wouldn't trade for the world.
"Basically, I'm living my dream right now," she said, "because I always wanted to live on an island."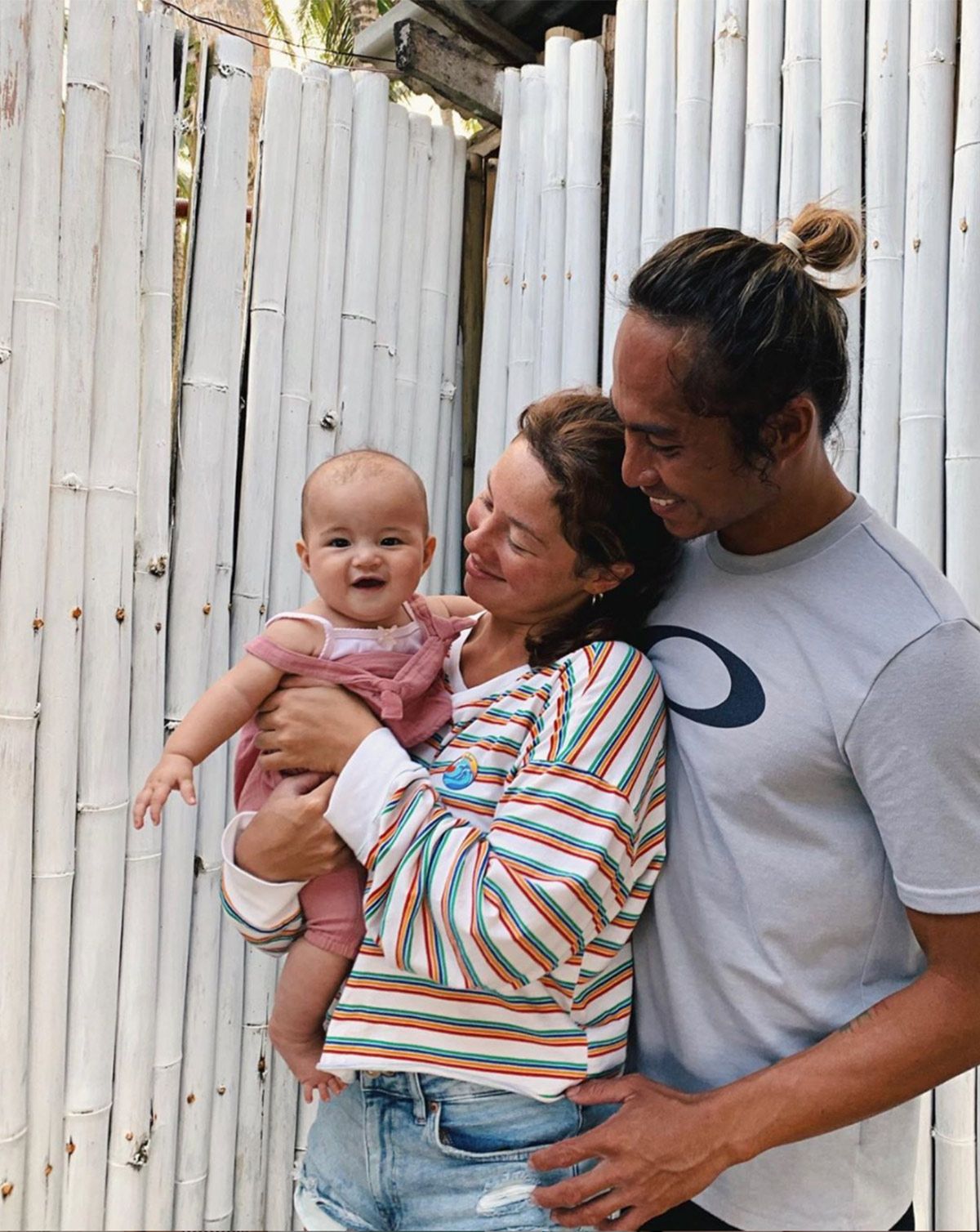 ADVERTISEMENT - CONTINUE READING BELOW ↓
With the arrival of the COVID-19 pandemic, Andi appreciates her decision to give up her life in Manila and move to Siargao even more. "We are very blessed and very grateful that up to this day, there are no confirmed cases in the island," she said.
The two also talk about their island hobbies, including fishing for their dinner, and, of course, surfing. Philmar is one of the Philippines' top surfers, nabbing the top spot in the West Sumbawa Pro tilt in Bali in 2016, followed by the 19th Siargao Surfing Cup the following year.
Looks like Lilo has also gotten the family genes, already getting on a board even if she's not even a year old. "I also hope she becomes a really good surfer like Philmar," said Andi.
Watch the interview below:
Spin fans unite at the Spin Viber Community! Join the growing community now and complete the experience by subscribing to the Spin Chatbot.
ADVERTISEMENT - CONTINUE READING BELOW ↓