Article Summary
Yeng Guiao isn't exactly the best man for the World Cup job. But trust this bad-tempered, foul-mouthed coach to give this underdog Gilas team a fighting chance
FOSHAN, China - The first time Yeng Guiao came under consideration for the job of national coach back in the 80s, he suffered a snub so infuriating it all the more convinced disgruntled local coaches that it was time to take action against the leadership of the old Basketball Association of the Philippines.
Not long after, the Basketball Coaches Association of the Philippines was born.
Now the coach of the Philippine team that in a matter of hours will open hostilities in the 2019 Fiba World Cup, Guiao only has a hazy recollection of that single event of long ago. All he's sure of is that this was one position he never expected himself to be in when he embarked on a coaching career in the late eighties.
In fact, Guiao admitted he never envisioned himself calling the shots for Gilas Pilipinas in basketball's grandest stage, not even after winning a number of PBA championships in close to three decades of coaching in the country's pro league.
"It was totally unexpected," says Guiao, chuckling as he looked back at the stunning chain of events that started with the infamous Gilas brawl against Australia and ended with him being tasked to pick up the pieces for the national team amid the fallout from that incident.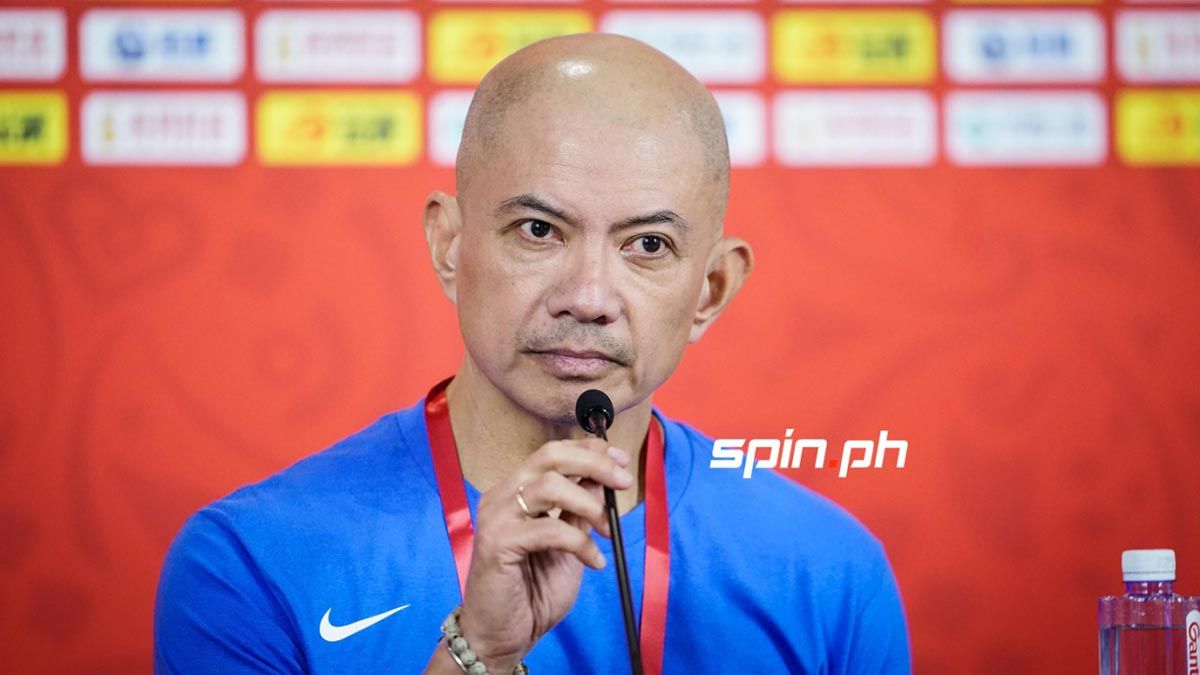 "I didn't expect to be in this position, to be honest. I didn't aspire for it, I didn't ask for it, I didn't even hint that I wanted it. It just kind of fell on my lap.
"It's destiny, I guess," he adds.
Guiao didn't expect to get the national coaching job, never asked for it. But that doesn't mean he isn't deserving.
To most millennial fans whose consumption of news is basically limited to what goes viral on Facebook and other social media platforms, Guiao is the bald, foul-mouthed drillmaster who has racked up hundreds of thousands of pesos in fines owing to rants against the PBA and its referees and brushes with players and fellow coaches.
But if you care to look past the bad rap Guiao has racked up over the years, which as it is is hard to reconcile with the gentle, soft-spoken person that he is off the court, you'll see a coach who has built quite a career by turning unknowns and misfits into PBA-calibre players and unheralded teams into champions.
The son of former Pampanga governor Bren Guiao has won seven PBA titles, all as an underdog. But he doesn't just win championships; he builds champion teams. He led Swift, Red Bull and Rain or Shine to at least two titles each - only the third coach aside from Tim Cone and Chot Reyes to win multiple championships with three different PBA teams. But unlike Cone and Reyes, Guiao built his three champion teams from the ground up.
"I already saw the qualities of a leader in him, even when he was still a player," said legendary coach Joe Lipa, who was in his rookie season as University of the Philippines coach back in 1982 when Guiao was in his senior year as the Fighting Maroons' reserve off-guard.
"He has always had those good qualities. But over the years, Yeng also became very good with the technical aspects of the game. When he mastered the Xs and Os, it made him a complete coach," Lipa added.
For all his success, however, Guiao makes the biggest news whenever he loses his temper, either with the referees or rival coaches or his own players. In fact, the 'fondest memory' one sportswriter had of Guiao's first run as Philippine coach in the 2009 Fiba Asia Championship was a vulgar word he shouted at his own player, Willie Miller, after he was stripped of the ball by a defender at midcourt.
The cuss word was delivered by Guiao with all fire and fury, the sportswriter swore it echoed around the sparsely filled stadium in Tianjin, China.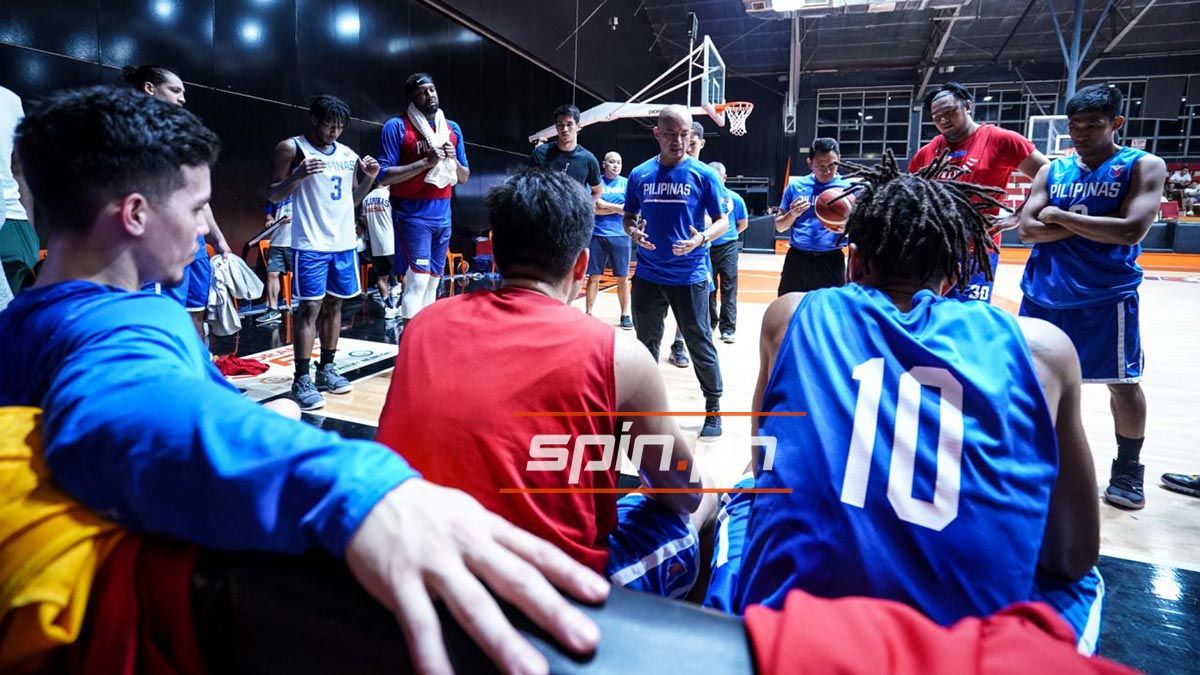 But the irony is, those players who somehow endured the almost daily verbal abuse from their temperamental coach became better players than anybody including themselves thought they can be. They after all became Guiao's type of players - thick-skinned, relentless, blue-collar workers who are intimidated by nothing.
Those same fighting qualities are evident in the players Guiao handpicked when he assumed the Gilas reins from Reyes, starting in the 2018 Asian Games. They weren't exactly the biggest stars in the PBA. But each one is a bulldog who Guiao was certain will fight and scrape and claw for flag and country.
Predictably, the Guiao-era Gilas team struggled to find its identity and took a while to get its act together. But with its back against the wall, the squad pulled off a pair of courageous victories against Qatar and Kazakhstan in the final window of the qualifiers and punched a ticket to the World Cup.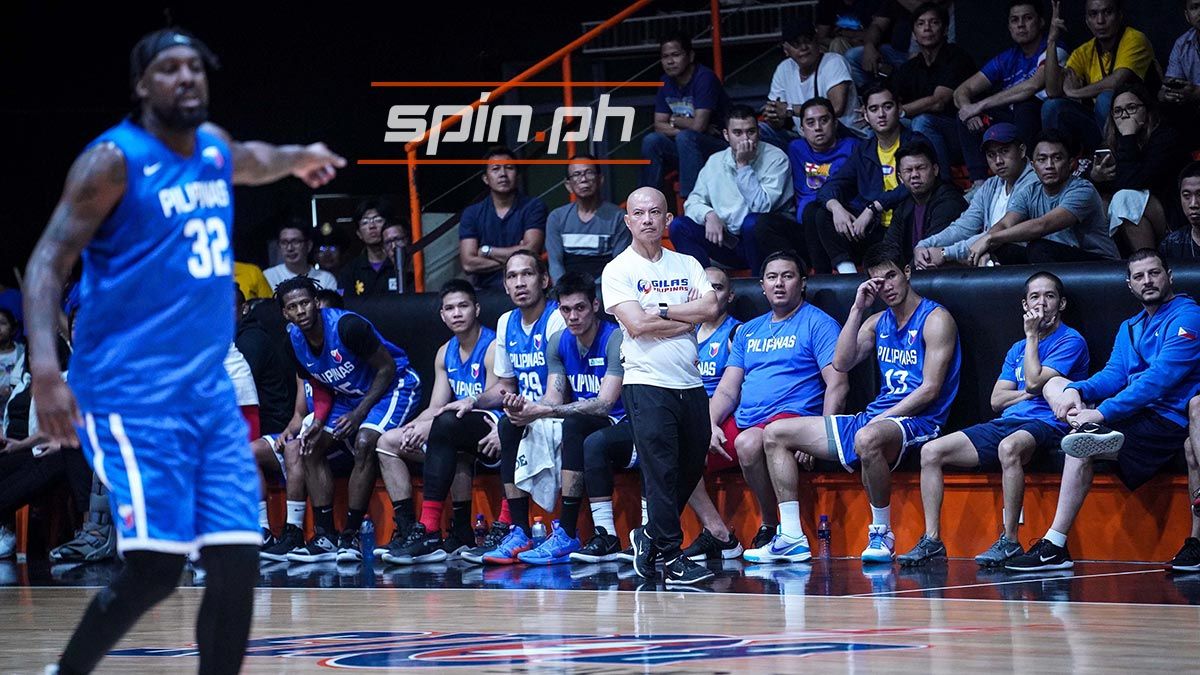 No matter what happens from hereon, Guiao said the World Cup will be the highlight of his long coaching career.
"This is the ultimate prize," the 60-year old said. "I think any coach will tell you that there isn't any bigger calling than coaching for your country. And to do it at the World Cup, it doesn't get any better than this."
That, however, doesn't mean Guiao considers the work done. He is driven to pull off the improbable and lead Gilas beyond the group stage of this World Cup, a daunting task considering the Filipinos are bracketed with Italy, Angola and the consensus tournament favorite Serbia.
Two wins to advance. A defiant Guiao believes Gilas has a shot.
Guiao isn't exactly the best coach for this job; he's by no means the most qualified. But this coach with the bad temper, foul mouth, and unpredictable ways knows a thing or two about defying the odds, done it his whole career. And he just may be the man that can inspire this underdog Gilas team to pull off the mother of all upsets.
He may succeed, he may not. But trust this feisty coach to give this Gilas team a fighting chance.
Recommended Videos