If you see past the fuschia feathers that adorn his title belt, the leopard print accented elbow pads he used to wear during his matches, and the flamboyant way he carries himself, you'll realize that Santinni Lagman a.k.a. Martivo The Man Doll, the first openly gay pro-wrestler in the country, isn't just in it for the show.
And yet putting on a show is an expertise of his, if by that you mean, seeing him wrestle with grit, purpose, and a keen sense of competition.
He's currently the Philippine Wrestling Revolution's reigning All-Out War Champion, a title he'd first won in PWR: Destino and successfully defended in PWR's signature Wrestlemania-like extravaganza, Wrevolution X, last month. It was his first championship in the PWR, after several missed chances in the past.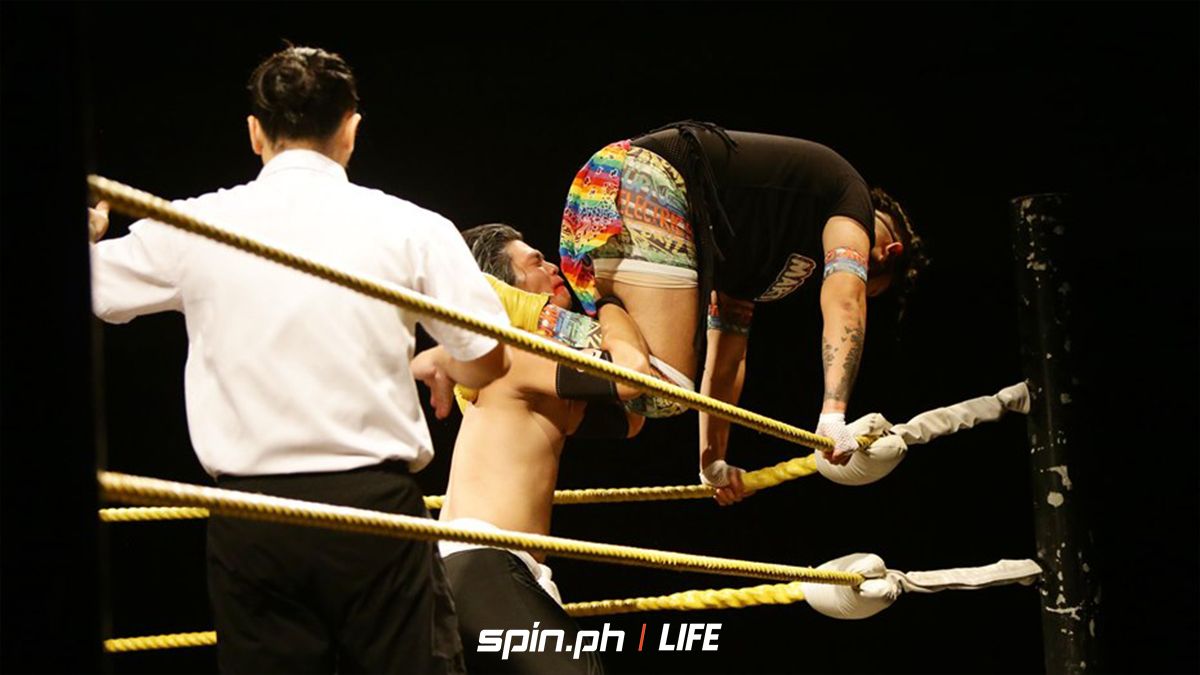 Critics and doubters back then began questioning Martivo's capability to take home the crown following his agonizing defeats.
But against Dax Xaviera in Destino, the ever-resilient Lagman dispatched his foe in just 15 seconds, a PWR record, to finally claim his coveted belt. Their rematch at Wrevolution X took longer than a quarter of a minute, though, but the result saw Martivo retaining his belt.
Lagman is psyched that he's one of the headliners of the wrestling outfit's Season Six opening salvo this year, PWR: Pak! Ganern!, its Pride Month tribute happening on June 30 at the Power Mac Center Spotlight in Circuit Makati.
Already, rabid PWR fans who make up Revonation are just as hyped as The Man Doll for the event, especially since they chose the show's title via a recent PWR poll.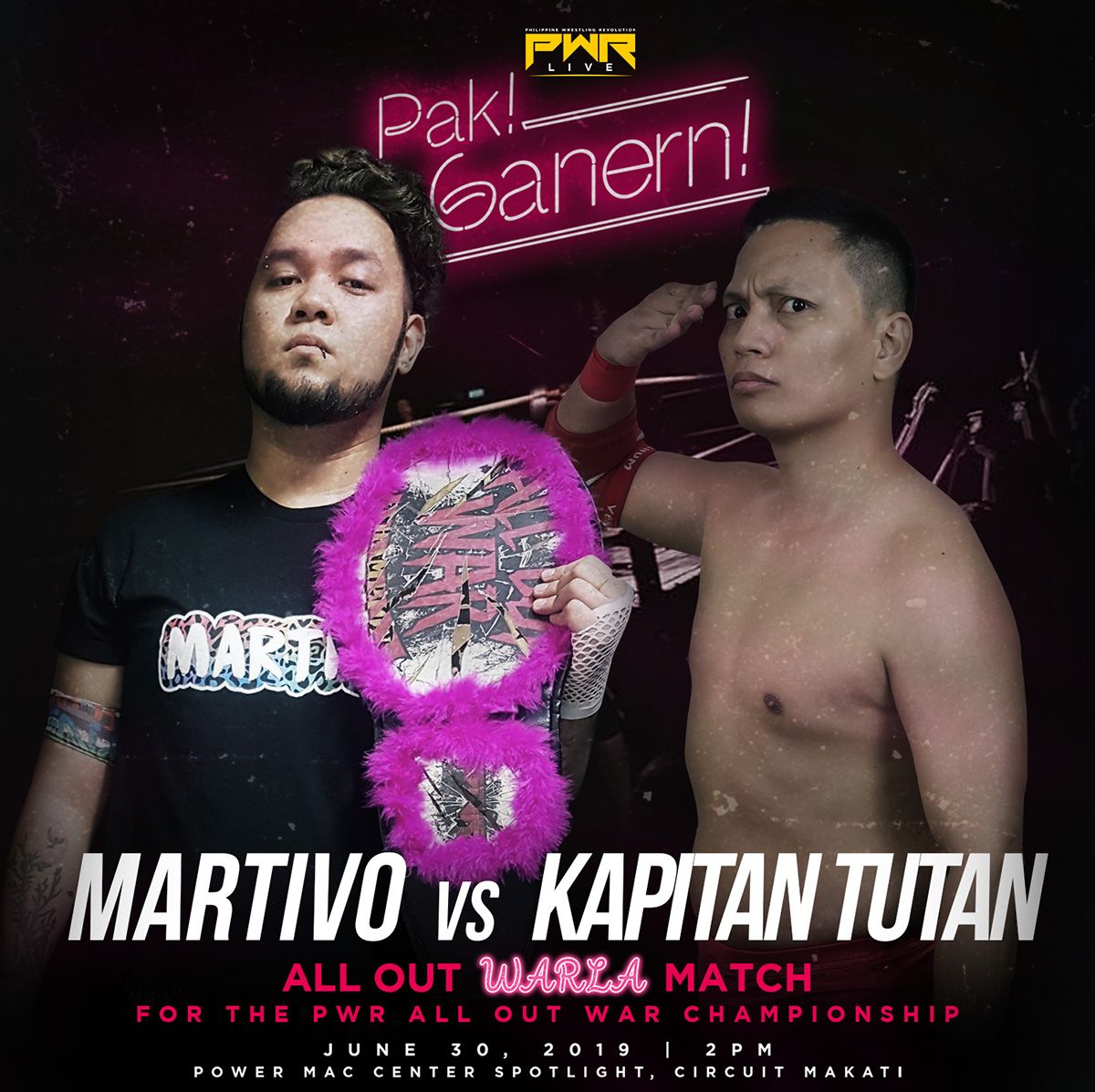 Martivo has his work cut out for him as he defends his title anew versus Wrevolution X Battle Royale winner, Kapitan Tutan, in what is billed as an "All Out Warla" match.
The contrast between the contenders couldn't be more obvious. The defending champ is a wrestling pioneer leading the charge for the LGBTQ+ community while the latter's the typical macho enforcer that's a dime a dozen in sports entertainment.
"Kapitan Tutan is quite an opponent and not to be taken lightly," says Lagman. "I've seen his work in the ring before, so I know what he's capable of. I know he has something up his sleeve, but I just have to stick to my strategy, be resilient, and give my bestest out there."
Fighting for equality, fun, and love
For as long as he could remember, Lagman has always been fascinated with wrestling.
"I remember not taking my eyes off our TV screen every time wrestling was on," he recalls, citing WWE Diva Melina and wrestling legend Manami Toyota as his idols. "I did want to pattern my career after them and I do it by utilizing not-so-mainstream moves, which I then innovate or modify to keep my move-set fresh."
Lagman says his character, Martivo, is pretty straightforward. "He fights for equality, spreads love, fun, and optimism. And [he] wants to prove to the world, the universe rather, that whatever a straight man and woman can do, everybody else can do it too — and even better."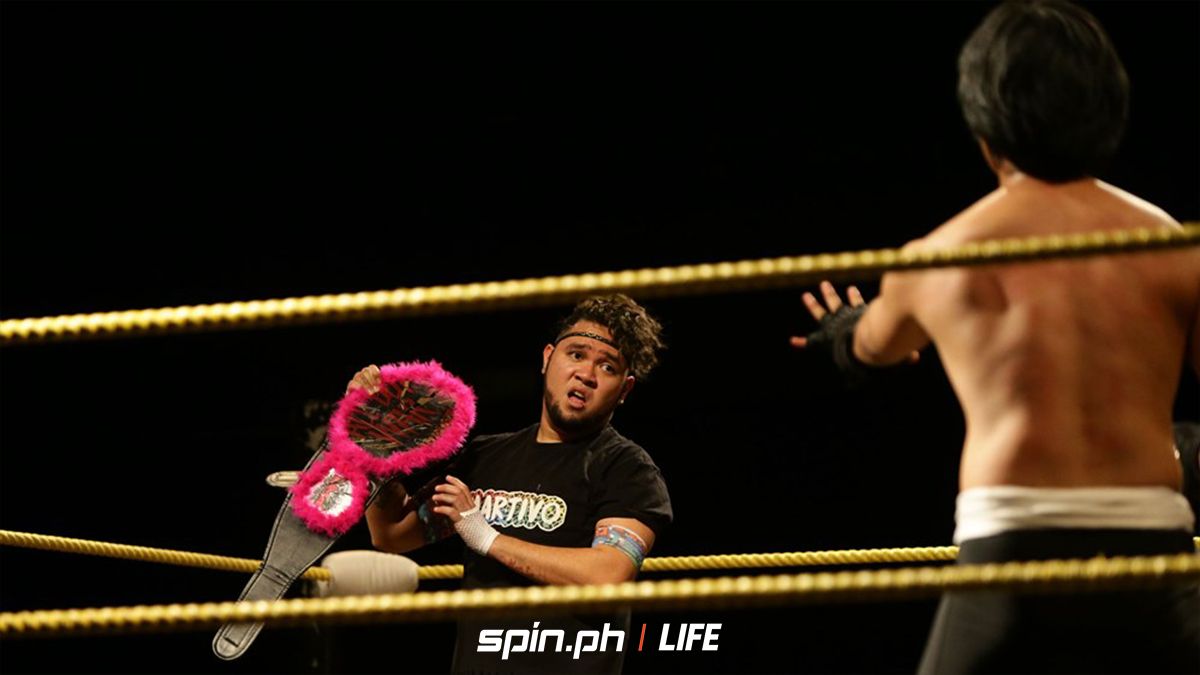 Despite being an openly gay wrestler, Lagman was surprised that starting wrestling with PWR five years ago was easier than he'd thought.
"I'd say I was pretty lucky when I started out because my PWR family welcomed me with arms wide open and even more so after they learned that I am from the LGBTQ+ community," he says. "They weren't just simply open to the idea of having a gay wrestler join their roster, they were ecstatic, and they gave their full support and appreciation."
Mark Javellana, PWR president who wrestles as "Mr. Philippine Wrestling" Jake de Leon, says that Martivo means a lot to PWR fans. "He stands for a cause that you don't see a lot in wrestling. We're proud to have a person like him who stands up for what he believes in on our platform. It was actually Martivo's own mission to represent the LGBT community as a wrestler and it was the fans' reaction to this that showed us the importance what Martivo was doing."
From the beginning, Lagman has never felt like he was playing second fiddle to anyone in and outside the ring based on his sexual orientation. But as great as that felt, he knew that getting to the top of the promotion would require painstaking work.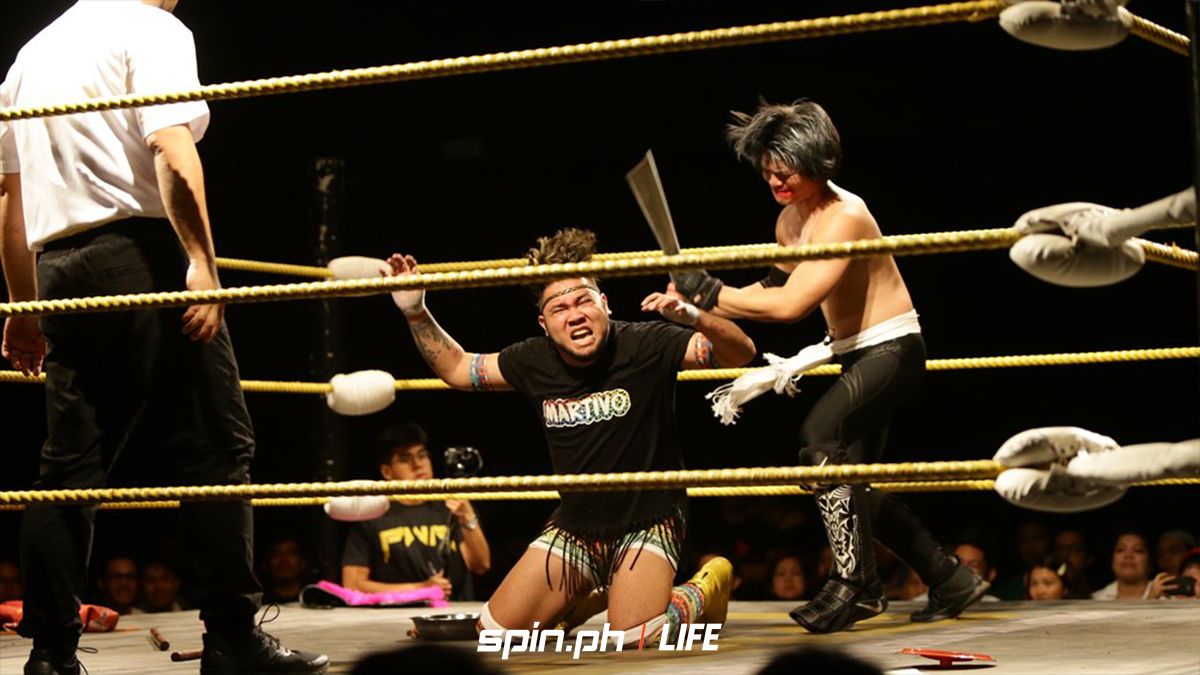 "I had to constantly prove to everyone that my character is worth investing in and that I am worthy of a spot at the top," says Lagman. "I did it and still do it by constantly improving my craft every time I get in that ring."
Martivo believes no one just magically improves just because he loves wrestling. "You have to devote your time learning new stuff, understanding what works for your character and the audience, developing and nurturing what makes you stand out from the rest."
Of course, making your dreams come true always comes with challenges and obstacles, and that includes self-doubt. But his hurdles weren't bred by unfair treatment or disagreements with the PWR creatives and all other unfounded fears he might have had in the beginning.
"If ever there was a time that I almost gave up, it's because of the grueling training, not because of my sexual orientation," Lagman explains.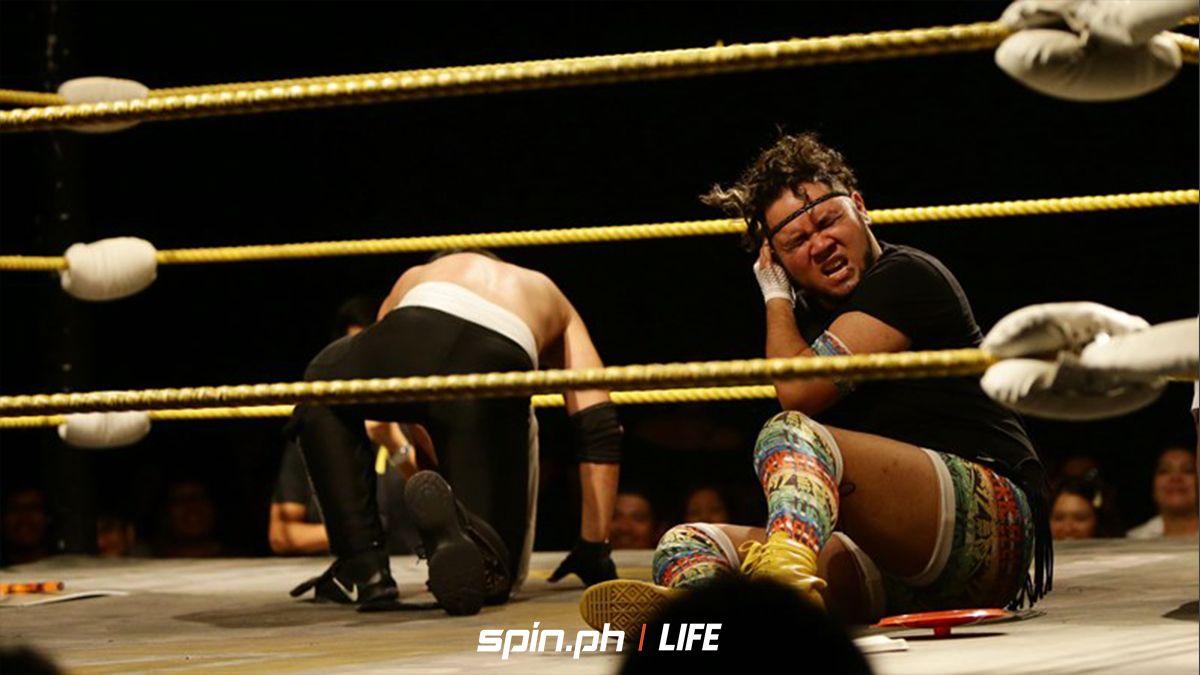 When it's all said and done, though, it doesn't matter what you're gender is in wrestling — the grind is the same for everyone. "A gay wrestler might think that he's not being taken seriously because he's gay. Then again, it could be the same story for a straight wrestler."
Passion and work-life balance
A large part of what gets Lagman's motors running is his obvious love and passion for wrestling. But over the years, his advocacy for equality has also been a force that keeps him going as he hopes to expand his reach with every match.
"The fight for equality, in general, inspires me to keep doing what I do despite the hazards that come with the physicality of sports entertainment," he says. "Not to mention my fellow members of the LGBTQ+ community who have expressed their admiration towards my craft, and whom I inspire to do the same."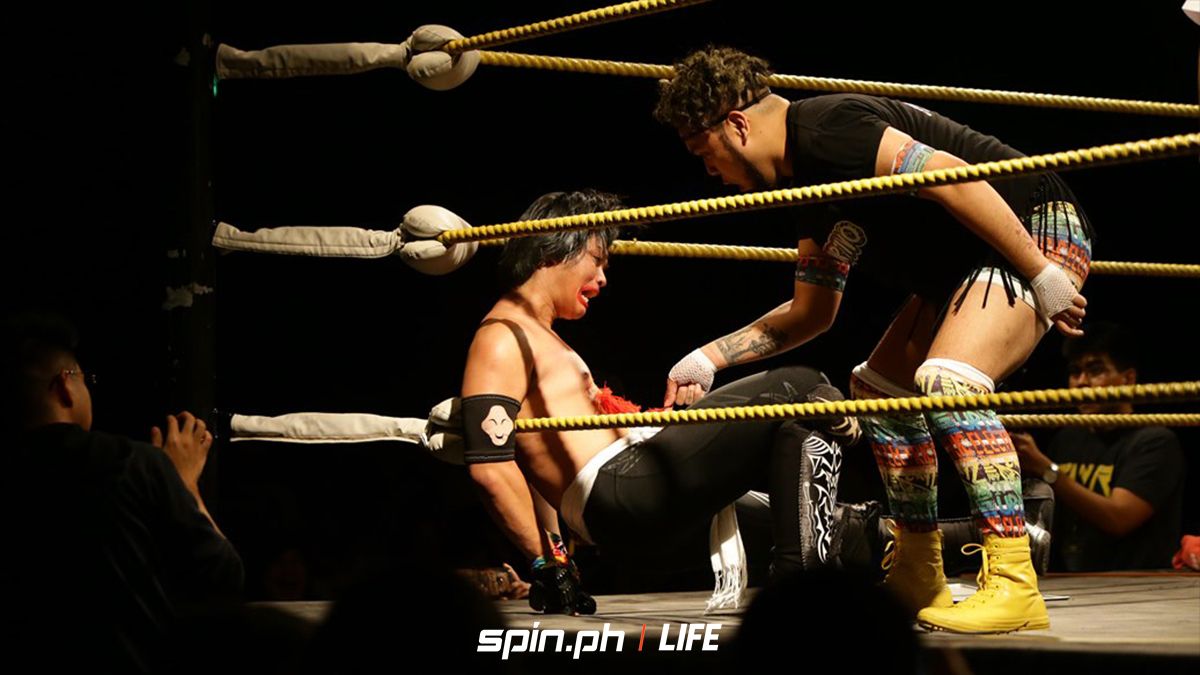 Outside the ring, Lagman busies himself with work to support himself and his family. When he's not twerking and kicking ass in the ring, he works as a supervisor in a BPO company, where he's learned how to dutifully manage his time.
"If I have a match coming up, I dedicate a portion of my time to prepare well for it," Lagman says. "Then there's my day-job, of course, because I have bills to pay. And the rest of my time is spent just having fun. It's about knowing when to carry out responsibilities and when to have fun. Work-life balance."
Recommended Videos