FOR Jordan Bartlett, life is more than just basketball.
Before waging war with new team La Salle in the upcoming UAAP Season 82, the Fil-Am guard made sure to give back to those who have less.
Bartlett staged a one-day basketball outreach program with the PUSO (Purposeful Unconditional Service to Others) Foundation at the Paraiso ng Batang Maynila covered court in Malate on Sunday.
There, the 22-year-old playmaker taught the game he loves and handed out school supplies to 50 underprivileged kids who participated in the event.
"It's an amazing, fulfilling feeling," he said. "When we gave out those school supplies they seemed so grateful. I feel as though with every outreach [event], I'm reminded even more of how resilient these kids are."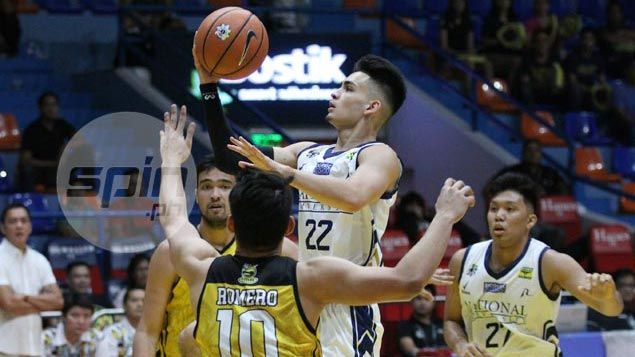 But this is no one-off, with Bartlett committing himself to the core values of PUSO Foundation.
After all, this one is close to his heart.
Former teammate and close friend Robert Banez founded the PUSO Foundation in 2017 in Virginia, USA to "provide hope with a purpose" and "empower those living in undeserved areas throughout the world."
Thought to be initially just a one-time thing in San Juan City, Bartlett, a transferee from National University, was touched when he started reaching out to those in need.
It didn't take long before he was appointed the executive director of the Philippine chapter, with him sharing his grand goals for the foundation in the long run.
"In the next five years, we plan to establish the first PUSO School. We'll have student scholarship programs in the Philippines to provide free education to those who can't afford it but do deserve it," he said.
"By 2025, we want to establish the first PUSO Medical Mission. We will take in international medical staff to come over here and help those people who can't afford health care."
It's a noble goal, really, and Bartlett feels there's nothing quite like the feeling of giving back and helping others.
"There are so many people out there that have a lot less than we do, yet they seem to carry themselves wit so much joy and passion. It's really a humbling experience," he said, vowing to stay connected with the program despite the tedious UAAP season ahead.
"As long as I continue to have a platform, I'll continue to find a way to give back."
Recommended Videos