FIVE. Four. Three. Two. One.
The clock struck 12 midnight and it's already August 24, 2019.
It's a new day, and for Kiefer Ravena, it signalled a new start to his career.
But as his Fiba-imposed 18-month ban elapsed, there he was, sleeping soundly on his bed, dead tired from the last day he'll ever be so close yet so far away from the one thing he loves the most: playing on the court.
Being a somewhat of a utility for the national team for the past few months has been one of the things Ravena did to make himself busy in what has been a roller-coaster ride of a year and more for him.
Since the pin was dropped on him testing positive from ingesting prohibited substances through the pre-workout drink Dust, the two-time UAAP MVP has kept himself busy every chance he gets as he tried to make the most of his time away from the hard court.
He has been the poster boy for Philippine sports' anti-doping campaigns, hosted a web show driven on finding the next stars in the high school level, and opened a gym of his own in his hometown Bacolod, while sprinkling some few rounds of golf here and there.
Continue reading below ↓
Recommended Videos
Through it all, basketball remained in the background wherever he went.
He held one-on-one training sessions with collegiate stars, one of which with his now-national teammate Robert Bolick. He also made it a point to give back, treating a hard-luck high school team from Eastern Samar when they participated in the NBTC National Finals.
And of course, he worked his butt off in the gym while no one is watching.
Yet, in the waning minutes and seconds of the biggest challenge he's ever faced in his professional career, Ravena was calm and at peace as he slept his exhaustion away in the comforts of his bed.
*****
It was 6:30 in the morning and Ravena got up and did his usual routine: brush his teeth and hit the shower.
It's really nothing out of the ordinary, except that this day isn't just any other day.
Rebirth, renaissance, rejuvenation, call it whatever you like. For Ravena, it's quite simple: it's a new beginning.
And more than anything, all he feels is freedom.
Shackled in the sidelines for the better part of the past 15 months (his ban was served in June 2018), he is now free to do whatever he wants. Play, coach, commentate or just plain watch a game -- he can do it all now.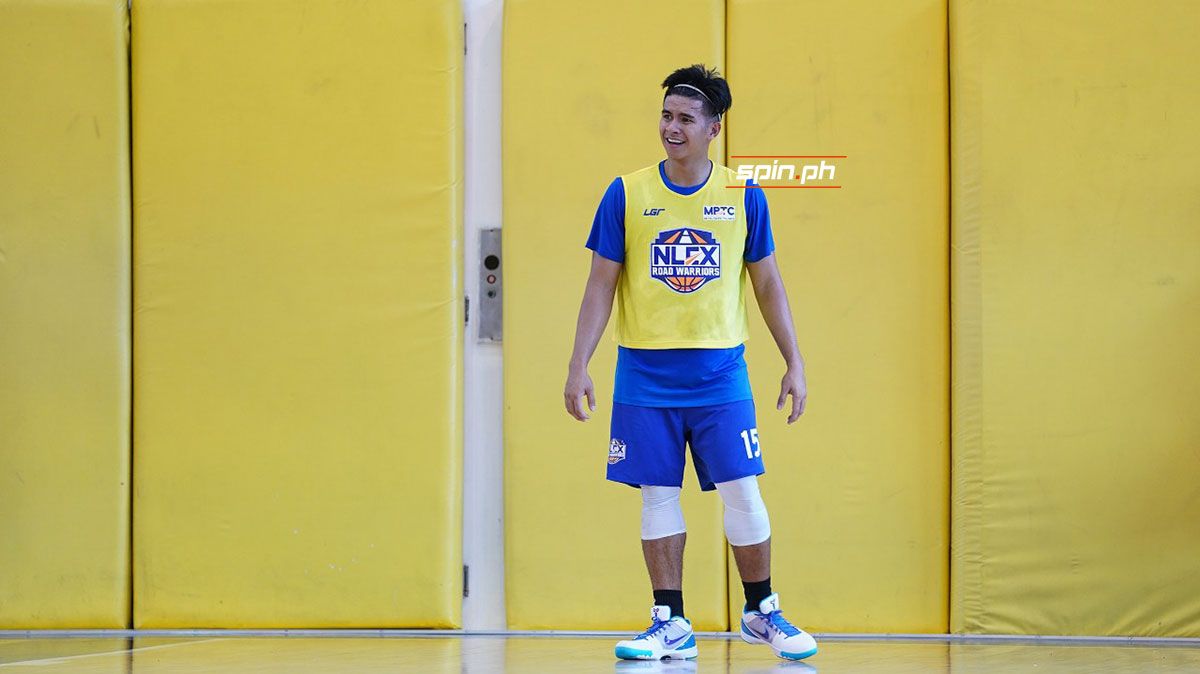 But before everything else, Ravena knew that he'd have to give glory to the One who stood by him when he hit rock bottom.
"I started playing at the age of four and I never really stopped. Just being in the sport for so long, I guess sabi ni Lord, 'Pahinga ka muna,'" he said, putting everything in retrospect.
"Yung faith ko kay Lord mas lumaki pa, mas naging deeper pa ang relationship ko with God. Kahit anong mangyari sa akin, hahanap-hanapin ko yung reason kung bakit siya nangyari and try to make the most out of the situation."
Then, it was go time.
Unmindful of the rainy roads and Saturday noon traffic that saw him spend 30 minutes heading to Meralco Gym, Ravena stayed all smiles.
Again, nothing changed from the day prior -- other than he's just a little over 24 hours away from having his first taste of on-court action when Gilas Pilipinas plays the second of its two-game series against the Adelaide 36ers.
"It has been one crazy journey. I learned a lot, met a lot of people who really helped me be positive with the things that's in front of me despite being suspended," Ravena said in hindsight yet grateful for the indelible life lesson he has gotten.
"May mga bagay na di natin maiiwasan na mangyari, challenges not just in basketball but also in life. Some people have it worse, daily problems like finding a food to eat, looking for work, and here I am, fortunate that I'm in an organization that has supported me throughout my suspension. I was in good terms with everybody and just being blessed for being a part of a program like Gilas na nabigyan ako ng chance na maglaro despite being suspended for a year and a half."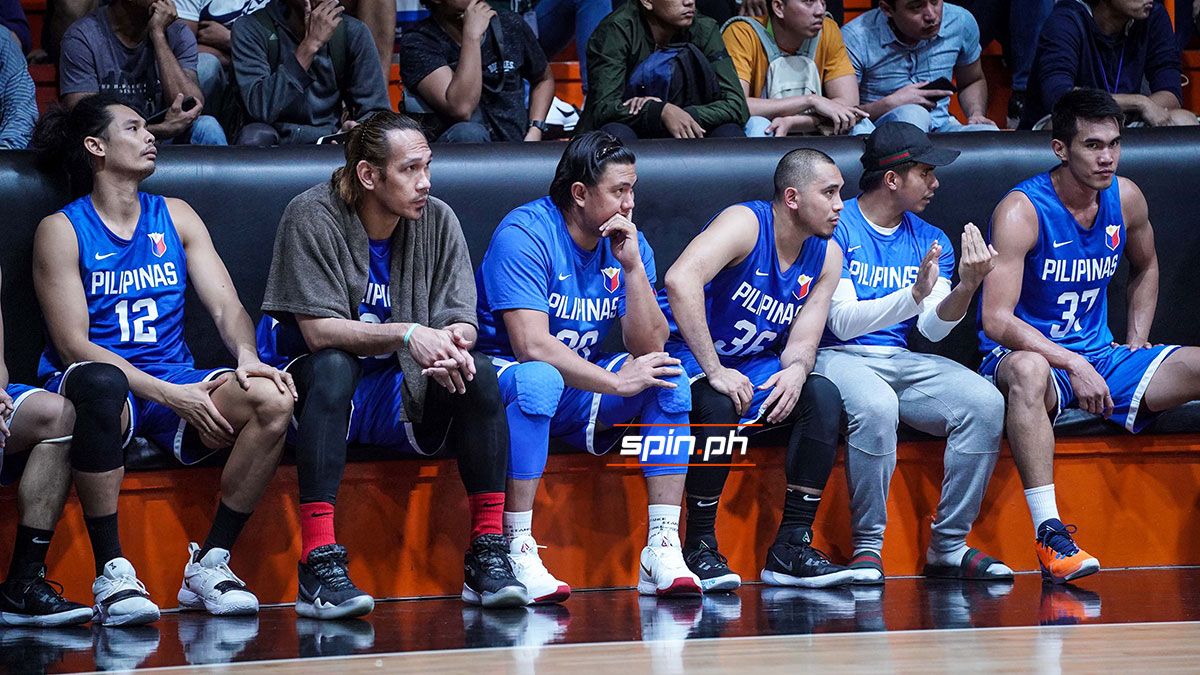 It was definitely a humbling experience for the charismatic Ravena.
Though it's easy to look at him as somewhat being handed the silver spoon ever since he first touched the leather, he has made it a point to work at his hardest as he aimed to carve a name for himself and move out of the shadows of his father Bong.
This time, it's no different.
Ravena is coming out of this experience as a better player, showing a drive we've never seen before at the expiration of his ban.
"This is a whole new me. Now, I have no reason to be tired," he said.
"I could tell that I'm on a better shape than before, just by the type of conditioning I'm going through. I also think I'm a better shooter. It's tough to play one-on-one by yourself, so all I did was shoot. And the same goes for my defense. I studied a lot of opponents, especially in the PBA, I studied a lot of moves. Di ako tumigil talaga and I still did my homework. Kinailangan kong i-prepare yung sarili ko, na alam ko balang araw darating din yung August 24 na ili-lift din yung suspension ko at makakalaro talaga ako. Sabi ko, kailangan nakakasabay na ko sa mga ito so that's what I did."
Also, Ravena believes that he came out of this quandary as a better man.
"Ako pa lang yung nakakadaan sa ganitong sitwasyon sa Pilipinas. I'm the only person who has gone through a suspension by WADA. Wala akong mahihingan ng advice nung time na di ako eligible at na-sanction ako. Wala akong mahingan ng advice kung paano hinandle ito or what. I had to figure that out by myself, with my family, with my loved ones, which made it a little sweeter because we grew a little closer to each other," he said.
"This goes to show that if you continue to strive, no matter what challenges you face, if you continue to work hard at wag kang magpabaya, may opportunities pa rin na darating sa iyo. It's one thing I learned on and off the court. Good things come to those who really wait and I just try to see the silver linings in life, try to have a good outlook despite some challenges and adversities."
*****
Every one's countdown is already over, but Ravena's is already starting.
As sound as his sleep was the night before, he already feels the nerves starting to creep up on him. "I'm pretty sure, I have to force myself to sleep so I'm trying to tire myself out or at least, be active," he said.
Not even coach Yeng Guiao ending the national team's training session at 2:45 p.m. could stop Ravena from putting up shots, making mediamen wait for at least 15 more minutes before finally speaking his piece.
"Di ko ma-contain 'yung energy talaga eh. Ngayon ka di ko nilalabas talaga at tina-try ko lang talaga i-downplay lahat kasi alam ko na kapag nilabas ko ito, kung anu-ano ang masasabi ko sa inyo," he said with a grin.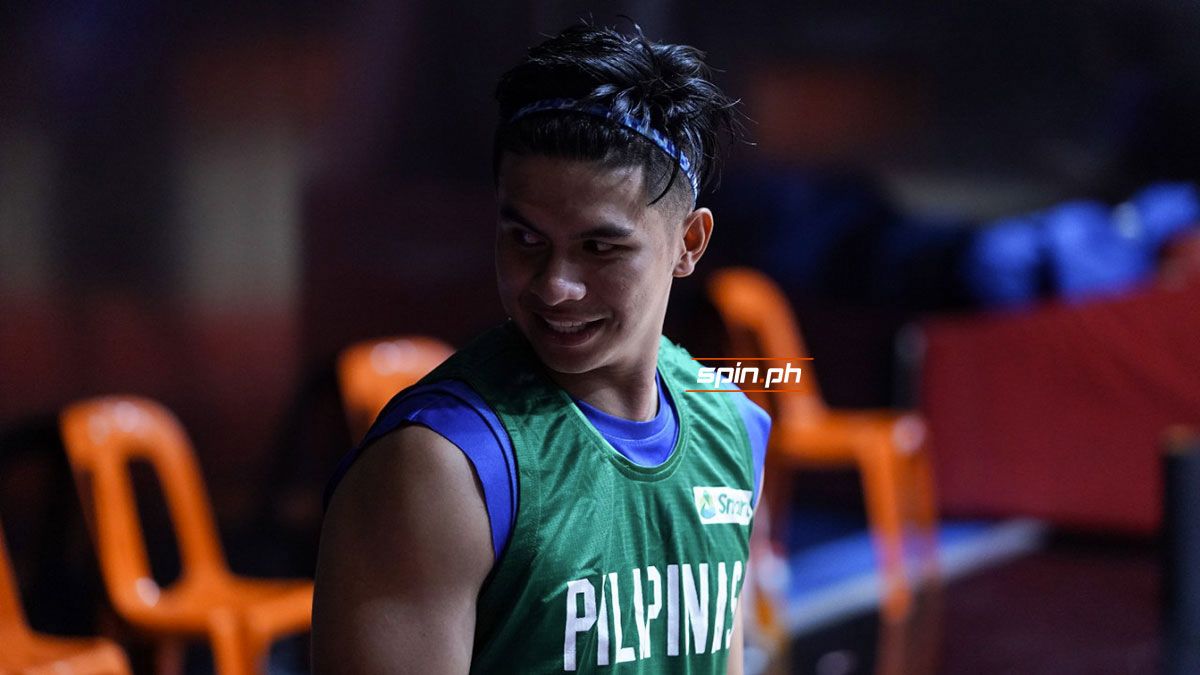 So energetic was Ravena that he also took the time to support his girlfriend Alyssa Valdez when Creamline played Petro Gazz at Filoil Flying V Centre at 6 p.m.
He knows that the hard part of waiting is over, and now, the challenge is up to him to direct all of his energy to its rightful places, that as much as he feels he's making up for lost time, he also couldn't be too reckless in being overeager in getting back on the court.
"For me, it's just a matter of containing myself. Yung energy na ito, kailangan malabas ko sa laro especially na this is the latter part of our preparations. Pagod-pagod na lahat, ako hindi pa ako nakakalaro masyado kaya ito na talaga yung chance ko," he said. "Yun ang hinahanap ko, yung balanse right before I play. Hopefully it happens. I'm doing everything I can between being calm and being intense, yung gigil ko with my team and myself."
Ravena has a bucket list of sorts as he reboots his derailed professional career.
He wants to lead NLEX back to the semis and, God-willing, take the Road Warriors to the Finals and win their first PBA title.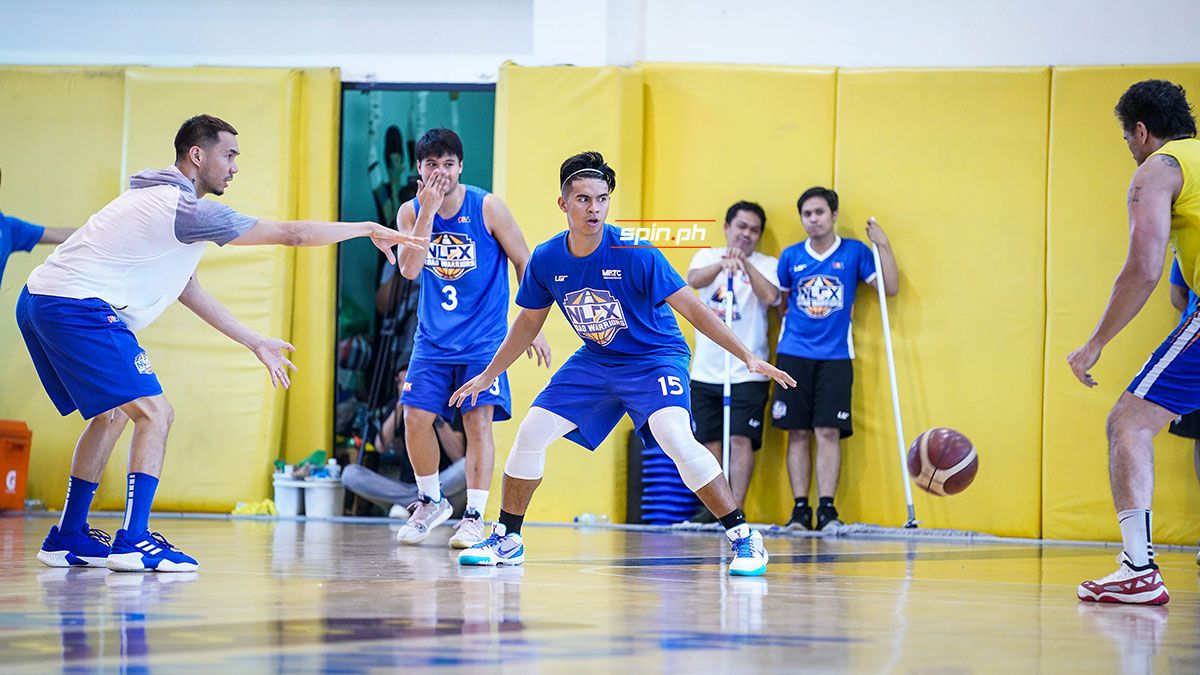 He also wants to prove that he can still hang with his peers and the batch that came after him, including Gilas teammates Bolick and CJ Perez, both in the PBA and in the international stage, not to mention re-asserting his place among the top players in the country.
But now, Gilas Pilipinas is all that matters.
"I'm playing with a chip on my shoulder, really wanting to bounce back," he said, proud of the battlescars he bore that made him the man he is now.
"For me, it's just a matter of focusing and having that tunnel vision-type of focus. And right now, it's to play for the national team and the World Cup because it's a chance that is not given to everybody."
Eighteen months has passed and Ravena is back to where he'd always want to be. It wasn't easy being on the shelf for that long, but he has survived all those trials and tribulations.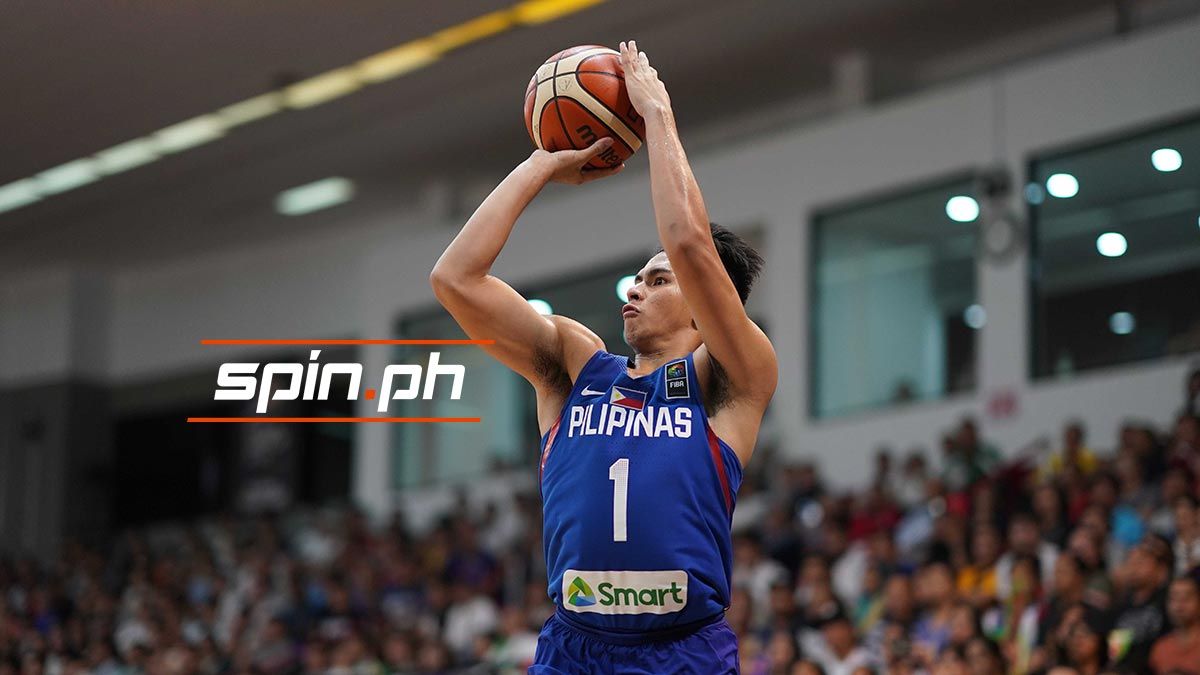 There's just one regret he has after this chapter of his life -- his promised "eight-pack" is nowhere to be seen.
"Nawala eh," he said with a smile. "Nagkaroon na ito eh. Napaaaga lang, di ko na-calculate."
Still, there's no better way for Ravena to mark his comeback than having the golden chance to represent the Philippines in the 2019 Fiba World Cup in China.
"It doesn't get any bigger than this for me," he said.