FULL circle.
That's exactly how this feel-good, Friday post shared by Kib Montalbo will make you feel as it marked his transformation from fan to teammate.
In a post shared on Facebook, the former De La Salle graduate reveals a full gallery of before-and-after photos of him with some Talk N' Text KaTropa stars.
Montalbo posted photos of himself with TNT stars Jayson Castro, Kelly Williams, Harvey Carey, Ryan Reyes and Ranidel de Ocampo taken a couple of years ago.
Side by side each photo, the PBA rookie uploaded photos of himself with these players - and in RDO's case, the new TNT assistant coach - as he joined them in training.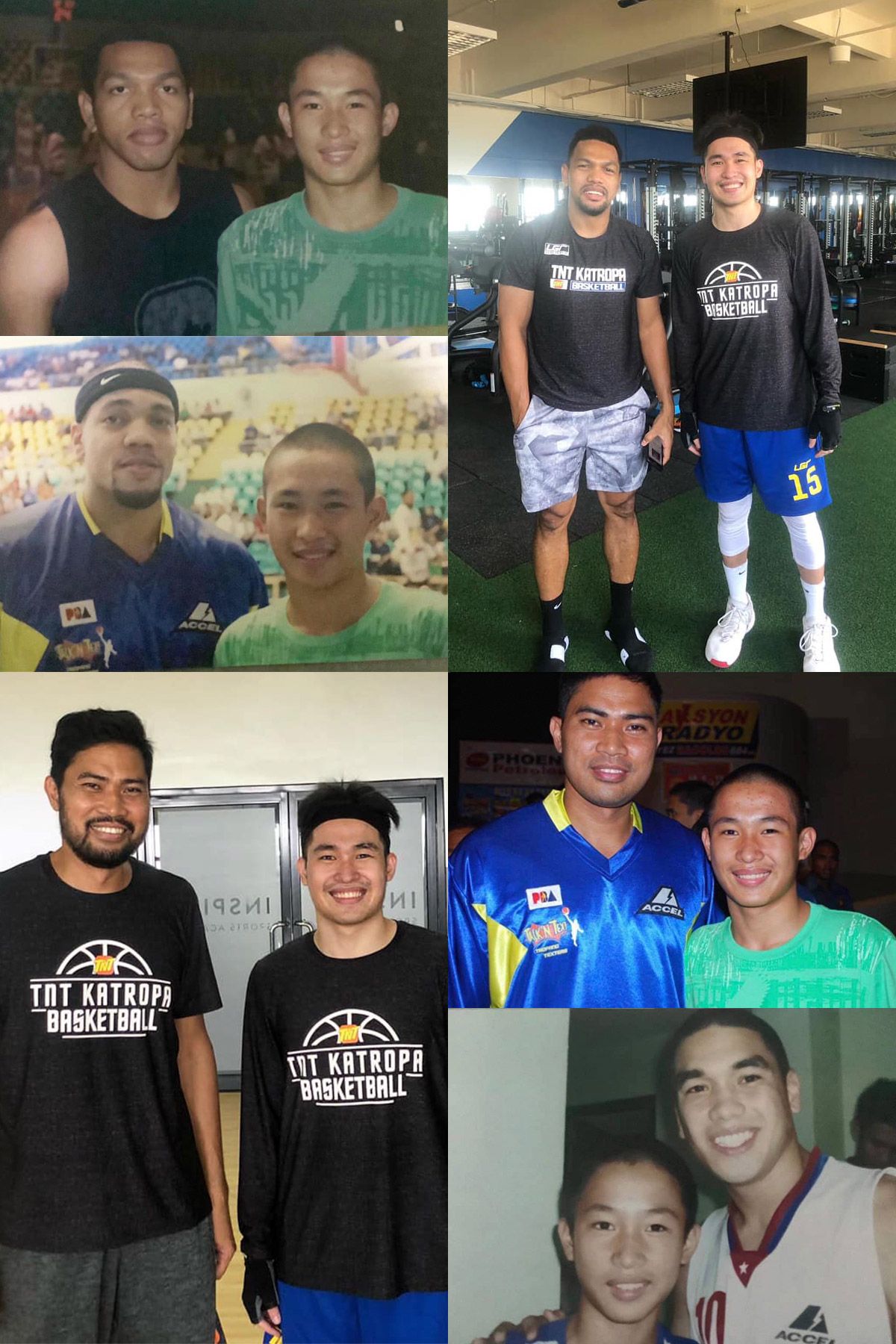 Continue reading below ↓
Recommended Videos
"Just a kid from Bacolod City who dreamt big. Forever grateful for this opportunity, Lord. #TNTKaTropa," he wrote in his Facebook post.
In January 2020, or a month after the PBA Rookie Draft, TNT announced that it had signed the crafty La Salle guard to an 18-month contract.
TNT team manager Gabby Cui said the Bacolod native is a good addition to a KaTropa team filled with veteran players.