When he was called for our interview, he groggily came to sit on the bench with us, but his consciousness seemed to follow with a lag. Naalimpungatan pa.
A few minutes later when he came to himself, a twinkle of excitement could be seen in his eyes, mixed with confusion.
"Ey, Kuya Abo," he greeted while he rubbed the drowsiness off his eyes.
Born in Japan to Filipino parents, John Darry Tuazon, aka Irrad, hails from Bataan, where many of the country's esports personalities come from: Kairi, Renejay, Edward, Boyet.AR, and BonChan. The Jungler prodigy of RSG Philippines impressed the MPL community in Season 11 Playoffs when he debuted his mastery of Lancelot against ECHO. Irrad's blinding-fast mechanics on Lancelot even caught the attention of Kairi, who described Irrad's play as "palong palo."
ADVERTISEMENT - CONTINUE READING BELOW ↓
"Aaminin ko, siguro ngayon, mas magaling [si Irrad] mag Lancelot sa akin," Kairi told SPIN.ph in Season 11.
It's hard to earn recognition from Kairi but when validation comes from the Sky King, you know it's legitimate.
ALSO READ:
Coach Panda is a scientist. He left everything behind for esports
The Story of Bao: TNC's Multirole Maestro
Irrad was only a substitute player for RSG Philippines when he came into esports prominence in MPL-PH Season 11. His masterful display of MLBB hero Lancelot sparked talk about Irrad becoming the next Kairi Rayosdelsol of the Philippines. But that did not sit well among ECHO's fans, especially when Irrad said he played better Lancelot than KarlTzy.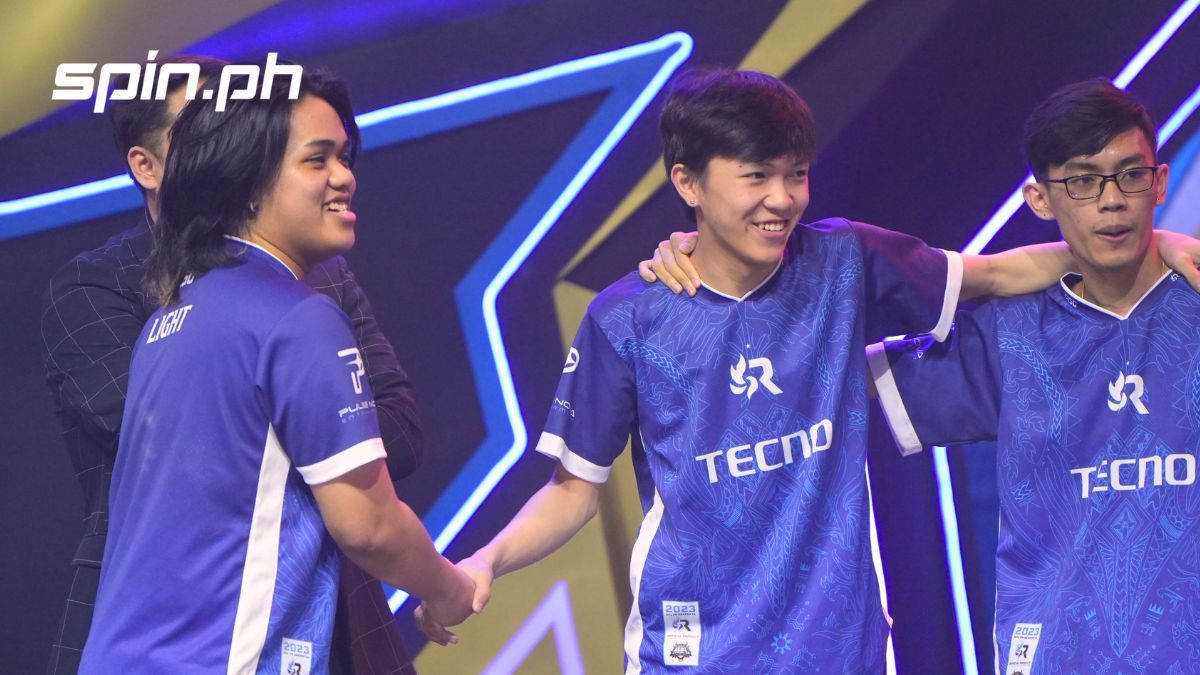 Irrad's inexperience in the spotlight did not shield him from the repercussions of unfiltered thoughts that escaped his lips in a single moment of excitement. Bashers quickly labeled him arrogant—a far cry from the Darry we know: incredibly shy and sometimes lacking confidence.
What advice could you give Irrad?
After RSG's loss to Blacklist on Day 2 of the MPL Philippines Season 12, Coach Panda talked to SPIN.ph about Irrad's performance and how the Jungler is having a hard time translating his excellence in scrims into the tournament.
"What advice could you give Irrad?" Coach Panda asked the esports editors of SPIN.ph.
"Irrad is having a hard time trying to play a tournament like how he plays in scrims. He gets nervous and starts playing passive," Coach Panda said.
But Irrad is not the first nor will he be the last player whose self-doubt would sometimes suppress the absurd talent within.
ADVERTISEMENT - CONTINUE READING BELOW ↓
When Irrad discovered Mobile Legends in November 2019, that became another one of his passions. But it was only during the pandemic that he seriously played the game.
"Nung simula ng pandemic, at first time ko magkaroon ng cellphone, tinry ko laruin yung sinasuggest ng kapatid ko at mga pinsan ko, Mobile Legends," Irrad said.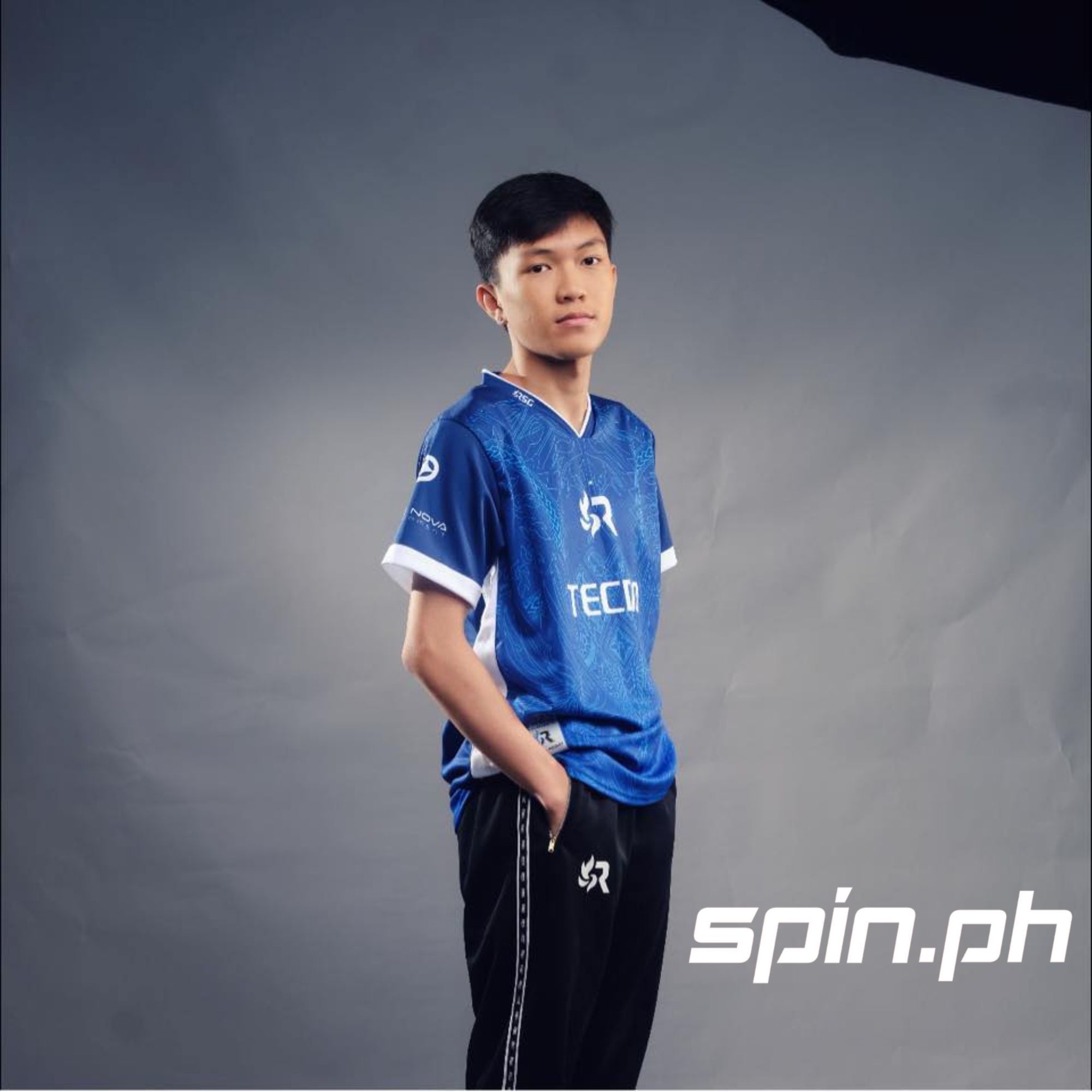 ADVERTISEMENT - CONTINUE READING BELOW ↓
Unlike other professional players who started playing the game pre-pandemic, Darry started quite late. He never had his own cellphone before the pandemic, but his killer play style stood out.
"Sinubukan ko lang hanggang na-addict ako, naabot na akong hanggang umaga. May time pa na iniyakan ako ng nanay ko dahil inabutan niya ako ng umaga na naglalaro," Irrad admitted.
For years, Irrad spammed Assassin heroes and Fighters in Mobile Legends, and religiously watched all the plays of Kairi, studying his moves and mechanics. His dexterous fingers shuffle on the screen, imitating his paragon. In a few months, his rank reached 3,000 points, a level so high that less than 1 percent of players achieve.
"Kung ano yung nagustuhan kong laro, talagang hindi ko tinitigilan, tulad ng paglalaro ng Geometry, basketball, at billiards," said Irrad.
In 2020, Irrad told his family about his dream of becoming a pro player in Mobile Legends.
ADVERTISEMENT - CONTINUE READING BELOW ↓
"Marami po kasi nagsasabi sa akin na malaki po ang kinikita sa esports. So sinubukan ko po maghanap ng team. Nag-effort po talaga ako at pinaglaanan ko po talaga ng panahon ang paglalaro," said Irrad.
"Habang pandemic po, sumubok po ako para kahit papaano magkapera-pera po. Tapos swerte po, maganda po yung team na napuntahan ko."
Risk was an amateur esports team that took a chance on Irrad and placed him on their roster.
Irrad and the rest of the players of RSG Philippines.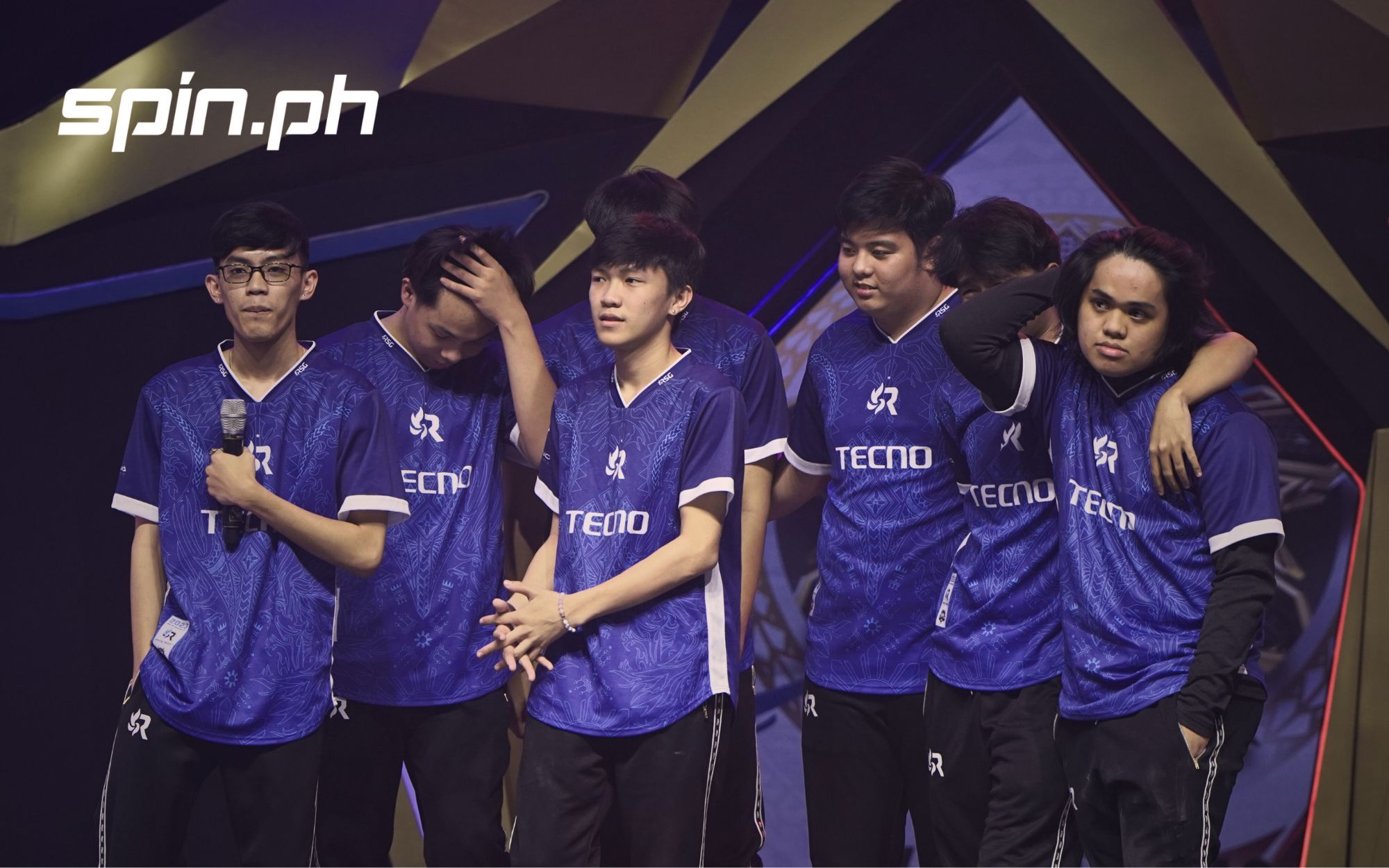 ADVERTISEMENT - CONTINUE READING BELOW ↓
Irrad became a breadwinner at 17 years old.
Irrad was not wrong in saying he was lucky he was discovered by a good amateur team. Risk paid him a relatively decent salary of P12,000 a month—a far cry from the meager P3,000 to P5,000 other amateur teams paid at that time. Other amateur teams did not even pay salaries but only provided food for their players—something that is not often talked about in the esports community.
On top of a relatively higher salary, Irrad was also provided an iPhone 12 Pro Max, daily food, and stayed in a condo unit that served as Risk's boot camp.
Irrad was 17 years old at that time but he was able to help out with his family's finances.
"Proud na proud po sila sa akin at saka nagulat po," said Irrad.
It looked like things were on the uptick for the Tuazon family until misfortune struck. Irrad's father suffered a stroke and became unable to work. Meanwhile, Risk disbanded and left Irrad hanging, his future in esports uncertain. Irrad had to return his iPhone 12 to Risk, leaving him with nothing to play Mobile Legends on.
ADVERTISEMENT - CONTINUE READING BELOW ↓
It was during that dark moment in Irrad's life when he made a promise to his father.
"Papa, pangako ko makakapag MPL po ako," Irrad told his father, with nothing but a breath of prayer as insurance.
But little prayers don't go unheard.
It was in that dire moment when BenThings approached Irrad to help. Irrad has been a longtime protege and friend of Ben, who has been trying to convince TNC to recruit the young Jungler.
Ben learned that Irrad had no phone, so he lent him a spare.
"Niyaya ko po si Irrad mag ranked game, tapos nalaman ko po na hindi na siya naglalaro dahil wala siyang phone," BenThings told SPIN.ph.
"Season 10 po nung pinahiram ko sya ng phone. Nalaman ko po kasi na hindi na sya nag lalaro. Eh kalaro ko po kasi sya lagi sa RG. Nakikita ko po yung potential nya at nanghihinayang po ako baka mag quit sya ng ML sa dahilan na walang phone. Eh may gaming phone na po kami na provided kaya yung personal phone ko po yun yung pinahiram ko para makabalik sya sa ML at makahanap ng team. Dun na po sya nag try mag RSG," added BenThings.
ADVERTISEMENT - CONTINUE READING BELOW ↓
BenThings shared a conversation with Irrad from 2022: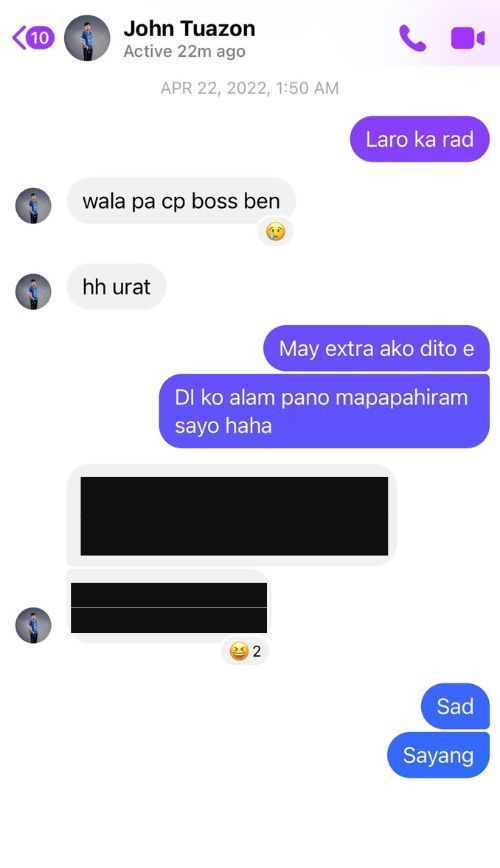 ADVERTISEMENT - CONTINUE READING BELOW ↓
Irrad used the phone to participate in RSG's tryouts, and he passed. At that time, RSG was the dominating team in the MPL, and Irrad did not expect to be placed immediately on the main roster of the team.
"Dominating po kasi yung RSG that time kasi kakachampion lang po nila. Yung iniisip ko na lang po noon, yung salary lang po na makukuha po para makatulong po sa family ko."
For a whole year, Irrad would wait until Coach Panda would finally allow him to play in the MPL. And when he did, he outshined all the junglers in Season 11's Playoffs.
Despite his popularity and higher salary, almost nothing is left to Irrad as he has stepped up to be his family's breadwinner.
Amid a throng of haters and even more supporters, Irrad's unshakeable resolve to help his family remains his source of fortitude, especially now that he's a breadwinner at the young age of 20.
ADVERTISEMENT - CONTINUE READING BELOW ↓
"Sa akin po nanggagaling lahat… Kasi, yung sa bahay po, sa akin po galing. Yung pinangpapaaral po ng kapatid ko, sa akin din po."
Irrad was unconsciously rubbing his eyebrow as he was sharing this bit of information about his family. In that speck of a moment, Irrad looked older and more mature than the chuckling Irrad a minute before. His expression was serious.
Irrad unconsciously rubs his eyebrow as he talks about being a breadwinner.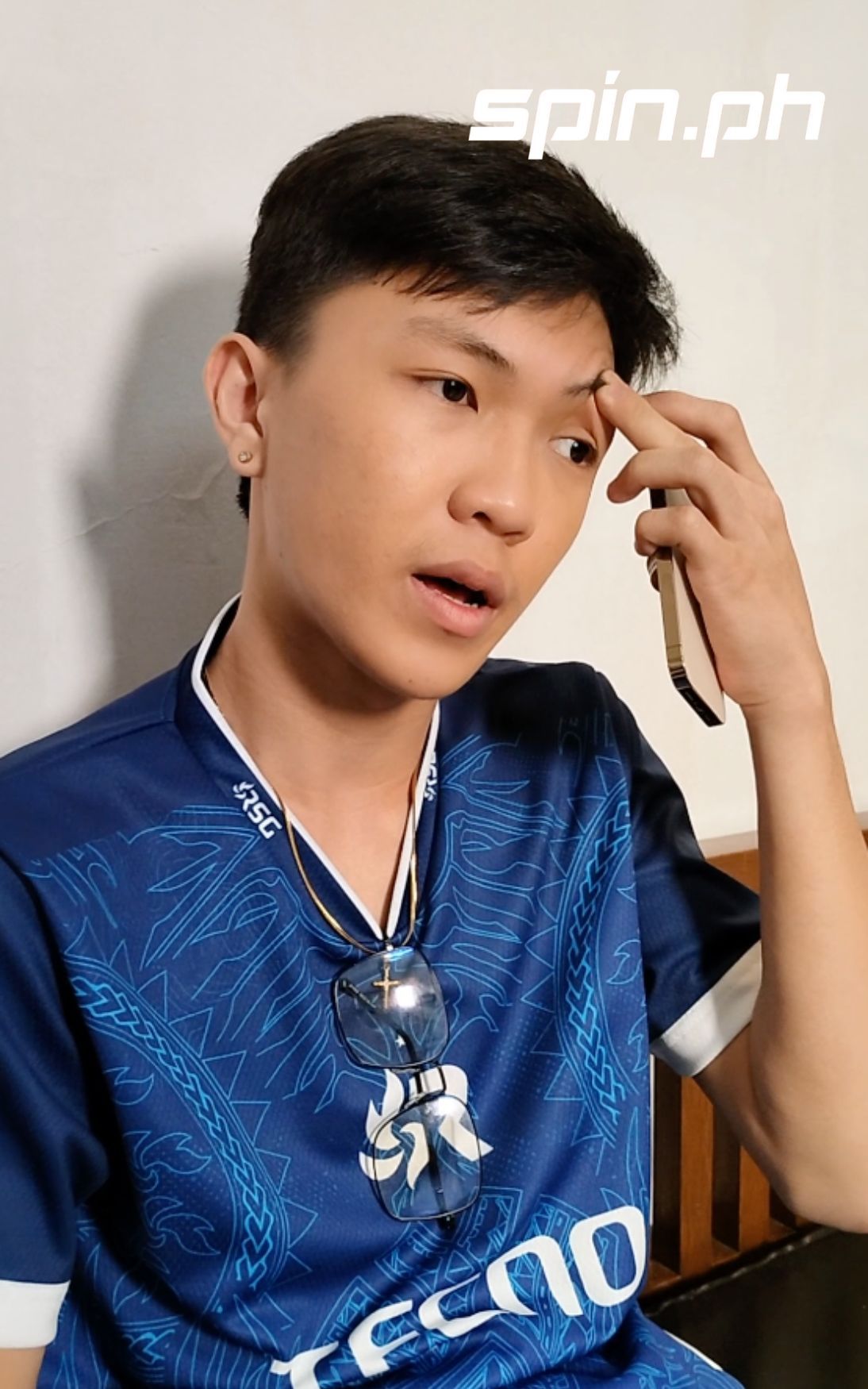 ADVERTISEMENT - CONTINUE READING BELOW ↓
"Mas prefer ko po muna kasi yung family ko. Mas inuuna ko muna sila. Kung sa totoo lang."
"Majority ng kinikita mo, napupunta sa pamilya mo?" we asked.
"Opo."
But as quickly as he turned serious, his face erupted in his usual mischievous smile in the sentence that followed.
"Nag-iinvest din po ako sa aso para may makalaro din po sila," a beaming Irrad said, describing the husky he owns.
"Mahilig po ako sa animals, sobra. Lalo na po sa cats and dogs."
Irrad's face lights up as he talks about animals.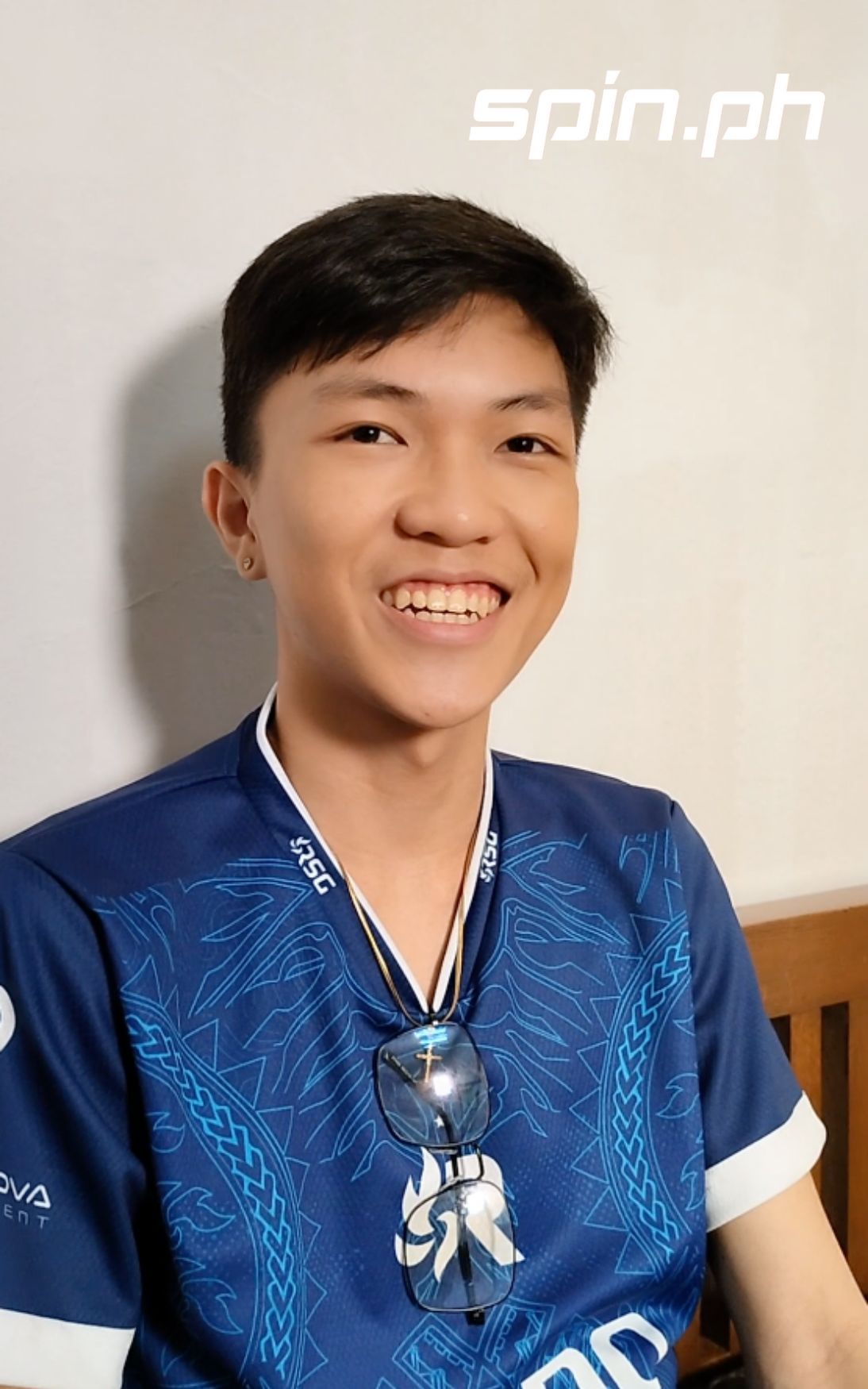 ADVERTISEMENT - CONTINUE READING BELOW ↓
Irrad was one of those diamonds in the rough who kept grinding in ranked games until he was discovered by a professional esports team. But in Irrad's opinion, he was just fortunate.
Before ending the interview, we asked Irrad if there was anything he wanted to share. He hesitated and paused for 10 seconds.
"Maswerte lang po kasi ako kasi wala po akong achievement sa amateur tapos nakapasok po ako ng pro scene."
Despite facing numerous challenges and bashers, Irrad's unwavering dedication to his family and his dreams remains solid. In the end, it's not about the trophies or fame; it's about his love for family and the game that keeps him going. Irrad's story is a reminder that success in esports demands a bit of luck, a whole lot of determination, and the courage to chase your dreams.